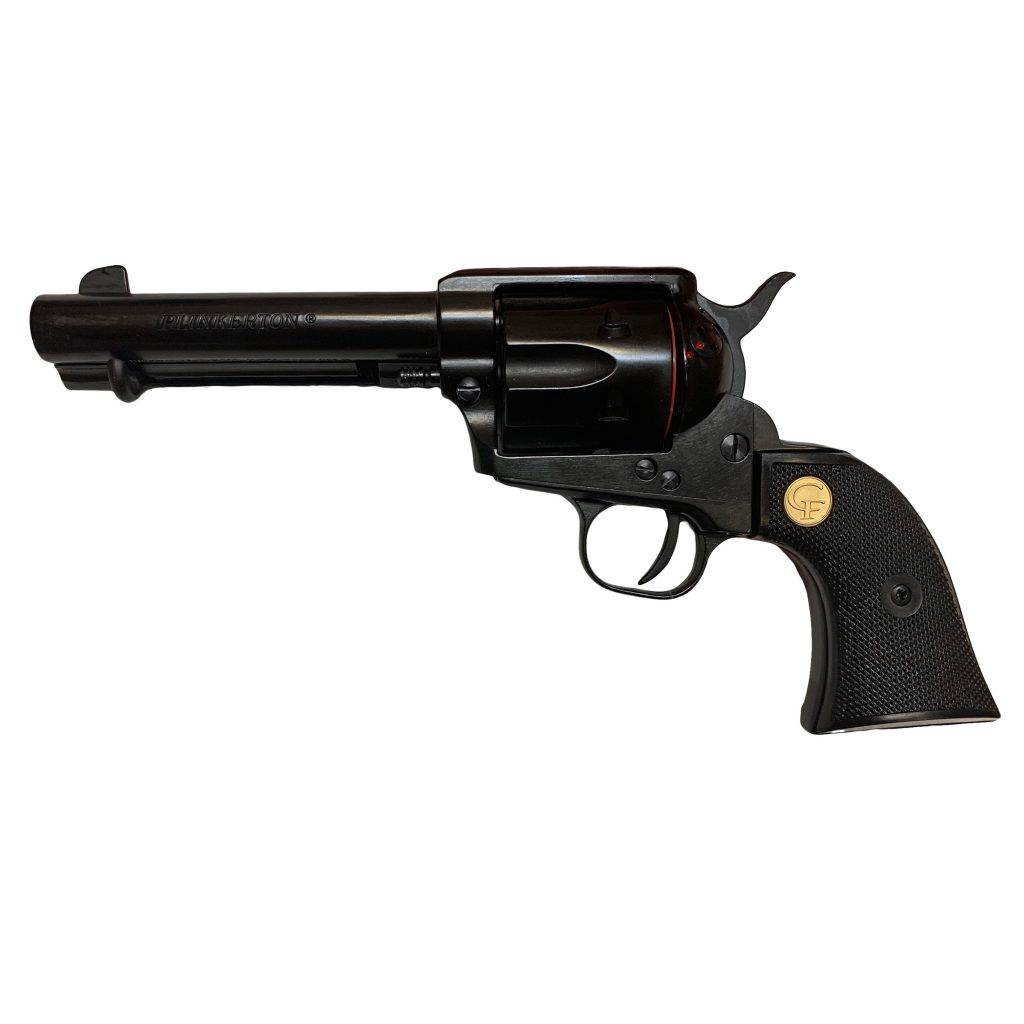 Cimarron Firearms first introduced its .22-caliber single-action sixgun nicknamed the "Plinkerton" back in 2008, and now, more than a decade later, that Old West-styled revolver is once again available.
Chambered for the .22 Long Rifle cartridge, this six-shot wheelgun was aimed at the Cowboy Action shooters as an entry-level model. It became popular for casual practice with a single-action platform, as it had the look and feel of an original Single Action Army without the pricetag, and chambered for inexpensive rimfire ammunition.
The Plinkerton has a steel-lined 4 ¾-inch barrel and steel-lined chambers, while the grips are plastic and fully checkered for a firm hold. The design includes a key-activated hammer-block safety that can be rotated 90 degrees to prevent discharge.
Cimarron suggests pairing the Plinkerton with the Slim Jim Plinkerton holster designed specifically for this handgun. It is made from quality leather and has a tan finish.