by Joseph P. Tartaro
Executive Editor
Living in New York City under the reign of Mayor Michael Bloomberg is a hazard to your civil rights.
Millions of New York City residents have been stopped, interrogated and frisked without probable cause since 2002 for the sake of public safety, and their names are preserved in New York Police Department (NYPD) records even when no charges were filed, as the billionaire mayor pursues his anti-crime, anti-gun agenda.
Bloomberg's administration is fighting against the many class-action civil rights suits filed in state and federal courts by hundreds of thousands of city residents with the help of groups like the New York Civil Liberties Union (NYCLU) and the Center for Constitutional Rights (CCR).
So violative of civil rights has the NYPD's "stop and frisk" policy become that in addition to the class-actions a "silent march" is planned for Father's Day, June 17, organized by the New York Civil Liberties Union (NYCLU), 1199 SEIU, the NAACP, the National Action Network and dozens of other labor, civil rights and community organizations.
The lawsuits and street demonstrations target the city's "Stop and Frisk" scheme as well as its subsidiary program "Clean Halls." Stop and frisk applies to the public streets, sidewalks and other pedestrian passageways. Clean Halls applies to the hallways, stairwells, and any foot traffic passageway around apartment buildings which have been enrolled in the program.
Several suits target the NYPD's administration of the Stop and Frisk policy, one filed on March 28 targets the department's handling of Clean Halls subset.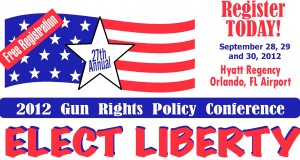 Two different federal district judges granted class-action status in two separate suits in less than one recent month. District Judge Robert L. Sweet approved class-action status on April 23 for a suit alleging that an NYPD practice of punishing officers who don't meet productivity quotas was driving them to issue legally unjustified summons.
On May 16 US District Judge Shira Scheindlin granted class-action status to plaintiffs in Floyd et al v. City of New York, which accuses the city of violating the equal protection clause of the US Constitution by stopping people on the basis of race. According to The Chief, a New York City union daily, the Floyd case is a follow-up to an earlier case, Daniels et al, which was settled in 2003 when the city agreed to maintain a written policy that disavowed racial profiling.
"The Police Department has conducted over 2.8 million stops over six years and its paperwork indicates that, at least, 60,000 of the stops were unconstitutional (because they were based on nothing more than a person's 'furtive movement')," Scheindlin wrote, according to The Chief.
Meanwhile, the NYCLU has appealed to the state's appellate courts in a stop and frisk case that was originally filed on May 19, 2010 in State Supreme Court for New York County on behalf of what turn out to be more than 100,000 New Yorkers whose personal information is being kept in the NYPD's Stop and Frisk database even though state laws require that all police records of their Stop and Frisk encounters be sealed and not be available to any public or private agency. That suit was originally dismissed last year when the judge ruled that the plaintiffs did not have standing to sue, but that ruling is now under review at the appellate level.
The lead plaintiffs are two New York City residents who have been stopped and frisked by police officers, issued summonses, and subsequently cleared of any wrongdoing. Their experiences are apparently not unique.
According to the NYCLU, one plaintiff, Clive Lino, a black man and Harlem resident, was stopped at least 13 times by NYPD officers between February 2008 and August 2009. On numerous occasions, he has written to city agencies and officials about his mistreatment by NYPD officers, complaining in one letter that "they make me feel like a criminal or suspect when I haven't done anything wrong."
On April 18, 2009, Lino and his cousin were getting into his brother's car in the Bronx (borough) when five police officers stopped them. The officers threw Lino against a wall, frisked him, handcuffed him and searched his pockets. After detaining him for about a half hour, the police officers issued Lino summonses for spitting in public and possessing an open container. Both charges were dismissed.
Plaintiff Daryl Khan, a freelance journalist who covered the NYPD for more than a decade, was riding his bike in Brooklyn on Oct. 7, 2009 when two police officers in an unmarked van pulled him over. They accused the 35-year-old of riding on the sidewalk, demanded to see his ID, and repeatedly asked him to tell them where he lived.
Khan, a white stay-at-home father of twin toddlers who lives in Brooklyn, was polite to the officers but stood up for his rights as he wasn't riding on the sidewalk. In response, he was pulled from his bike, thrown against the van, and handcuffed. One officer donned rubber gloves and searched his pockets against his will. The encounter lasted about 45 minutes. Khan, who has never been arrested and has no criminal record, was issued a summons for disorderly conduct and one for riding his bike on the sidewalk. Both charges were dismissed.
The NYCLU says that between 2004 and 2009, the NYPD stopped and interrogated people nearly 3 million times, and the names and addresses of those stopped have been entered into the department's database, regardless of whether the person had done anything wrong.
"The NYPD's own data undermine many of the Bloomberg administration's justifications for the Stop and Frisk program," NYCLU Executive Director Donna Lieberman said in a press release. "Contrary to the mayor and police commissioner's assertions, the massive spike in the number of stops has done little to remove firearms from the streets. Instead, it has violated the constitutional rights of millions of people and corroded the ability of fathers and sons from communities of color to trust and respect the police."
City officials have repeatedly claimed that Stop and Frisk keeps guns off the street. But the NYCLU's analysis of NYPD data found that the proportion of gun seizures to stops has fallen dramatically as only 780 guns were confiscated in 2011 when 685,724 stops were recorded. That is only slightly more than the 604 guns seized in 2003, when officers made only 160,851 stops.
Bloomberg and his spokesman rely on the public safety issue to justify the civil liberties abuses they are accused of in the various lawsuits. They claim abandoning such enforcement initiatives would result in higher crime and homicide rates.
Some New Yorkers would end the programs entirely, while others, including some police officials, say the programs could be reformed and continued with proper safeguards.
The courts apparently will have a lot to say about how this controversy plays out.