The Colorado Supreme Court handed a victory to Students for Concealed Carry on Campus (SCCC) by upholding provisions of the state's Concealed Carry Act (CCA), overruling the University of Colorado's Board of Regents, which had banned concealed carry on campus.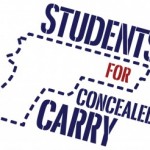 The high court remanded the case for further proceedings consistent with its opinion.
In its 19-page ruling, the state high court affirmed that when the state General Assembly wrote the legislation, it "intended to divest the Board of Regents of its authority to regulate concealed handgun possession on campus." "The court upheld what we knew to be true all along," said Al Baker, SCCC legal liaison, "that public colleges and universities in Colorado are bound not only by the state constitution but also by the Concealed Carry Act from 2003."
Baker said the ruling "also sends a message to other public colleges and universities in this country that Students for Concealed Carry will persist in the fight to restore reasonable firearm policies which afford licensed adults the same personal protection on campus they already enjoy in off-campus." In the Colorado case, SCCC and three individual students had challenged the university's ban on licensed concealed carry, and the Colorado state constitution.
The university prevailed at the trial court, but SCCC appealed and won.
"Gun-free policies are an open invitation to psychopaths," said David Burnett, national spokesman for the student organization. "Signs on the doors are an unenforceable lie that only robs licensed citizens of their ability to defend themselves. Until colleges can guarantee our safety, they can't criminalize self-defense."
According to an SCCC press release, 220 campuses in six states already allow campus carry, without resulting injuries or deaths reported. The group said the Colorado ruling will affect the firearms policies on all Centennial State public college and university campuses.
"We expect other colleges to see the handwriting on the wall and comply with the court's ruling," Burnett said.
Both SAF and NRA filed amicus briefs the SCCC case. Opposing briefs were filed by anti-gun groups.