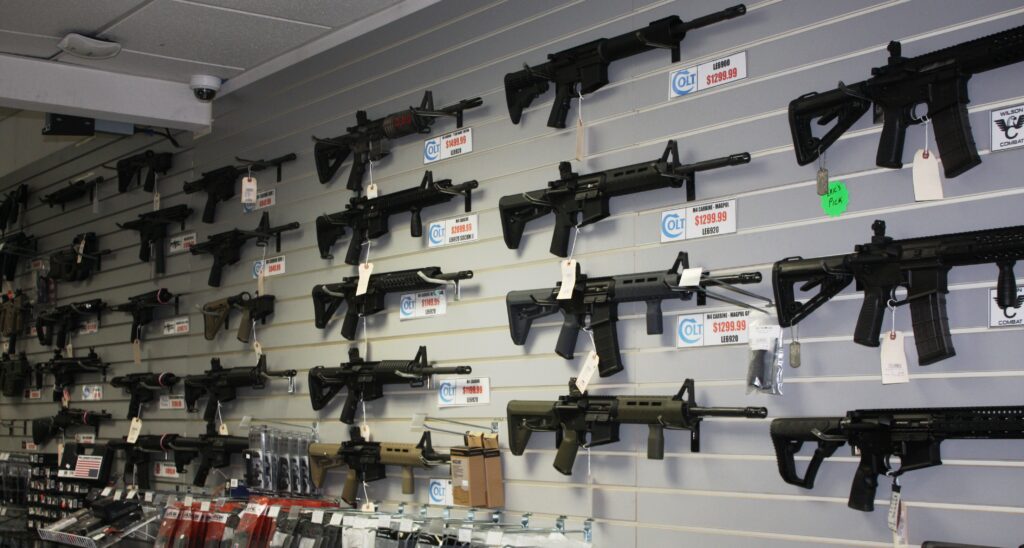 By Dave Workman
Editor-in-Chief
Language contained in the first section of a new bill prefiled in the Washington Legislature exhibits the disdain felt toward firearms manufacturers and retailers by the two Democrat state senators sponsoring the legislation, Sens. Jamie Pedersen and Manka Dhingra.
Senate Bill 5078 runs for seven pages and is known as This act is known as the Firearm Industry Responsibility and Gun Violence Victims' Access to Justice Act. In addition to having a lengthy title, the first section is rather vitriolic.
"The legislature finds that the irresponsible, dangerous, and unlawful business practices by firearms industry members contributes to the illegal use of firearms and not only constitutes a public nuisance as declared in chapter 7.48 RCW, but that the effects of that nuisance exacerbate the public health crisis of gun violence in this state," the legislation declares.
"The legislature further finds that public nuisance was established in state law by Washington's territorial legislature in 1875," the bill adds, "and has been interpreted by the state supreme court for more than 100 years to enjoin the operation of illegal businesses as nuisance by individuals suffering special injury. Since at least 1895, public nuisance has included manufacturing and storing gunpowder and other highly explosive substances."
This legislation is aimed at allowing legal actions against gun makers and dealers, which is likely to collide with a federal law called the Protection of Lawful Commerce in Arms Act, signed by then-President George W. Bush during his first term.
"Firearm industry members profit from the sale, manufacture, distribution, importing, and marketing of lethal products that are frequently used to threaten, injure, and kill people in Washington," the bill states, "and which cause enormous harms to individuals' and communities' health, safety, and well-being, as well as economic opportunity and vitality. While manufacturers have incorporated features and technology resulting in more deadly and destructive firearms, and products designed to be used with and for firearms, some actors in the firearm industry have implemented irresponsible and dangerous sales, distribution, importing, and marketing practices, including contributing to the development of an illegal secondary market for these increasingly dangerous products."
Pedersen is a perennial gun control proponent from Seattle, while Dhingra represents a section of north-central King County, northeast of Seattle.