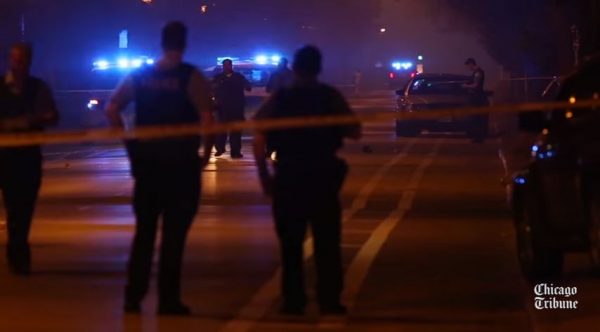 By Dave Workman | Editor-in-Chief
Despite the COVID-19 virus outbreak and subsequent "shut down" and "stay home" orders, Chicago has managed to maintain its deadly lifestyle, according to AFP News.
During April, according to Chicago police, the Windy City produced 56 homicides, only five fewer than during April 2019. And as May has started unfolding, the pattern shows no interruption in the mayhem, with four slayings and 46 other people shot and wounded, the report said.
The problem—or at least a contributing factor—appears to be that in the most crime-ridden neighborhoods have seen residents ignore the "stay home" orders and turn out for loud parties.
Chicago Mayor Lori Lightfoot has taken a tough-guy stance on the violence, declaring at a news conference, "We are not playing games. We will shut you down, and if we need to, we will arrest you and take you to jail, period."
Last year, Chicago chalked up 492 homicides, according to WLS, which was down from the 567 murders in 2018.
But with last month's slayings down only a fraction from the same month last year, and the warm weather months still ahead, the city's murder numbers could rebound faster than the economy if business opens back up and people get back to work.
According to AFP, the City of New York saw only 31 murders in April, despite having nearly three times the population as Chicago, and Los Angeles reported only 18 murders over a four-week period beginning in late March when the shut-down was announced.
Anti-gun activist Catholic priest Father Michael Pfleger blames the city's pattern of segregation for the violence.
"I think one of the reasons is that Chicago is more segregated than New York and LA," Pfleger told a reporter.
"Segregation here is horrible. You have segregated communities on the South and the West sides that you don't have in other cities. I also think that decades of ignoring these segregated communities hasn't helped."
He also reportedly said someone determined to commit a murder was not going to be deterred by a "stay-home" mandate.
However, Pfleger's logic apparently does not extend to firearms, because he has been a vocal supporter of tougher gun laws despite arguments that killers don't obey existing gun laws, either.