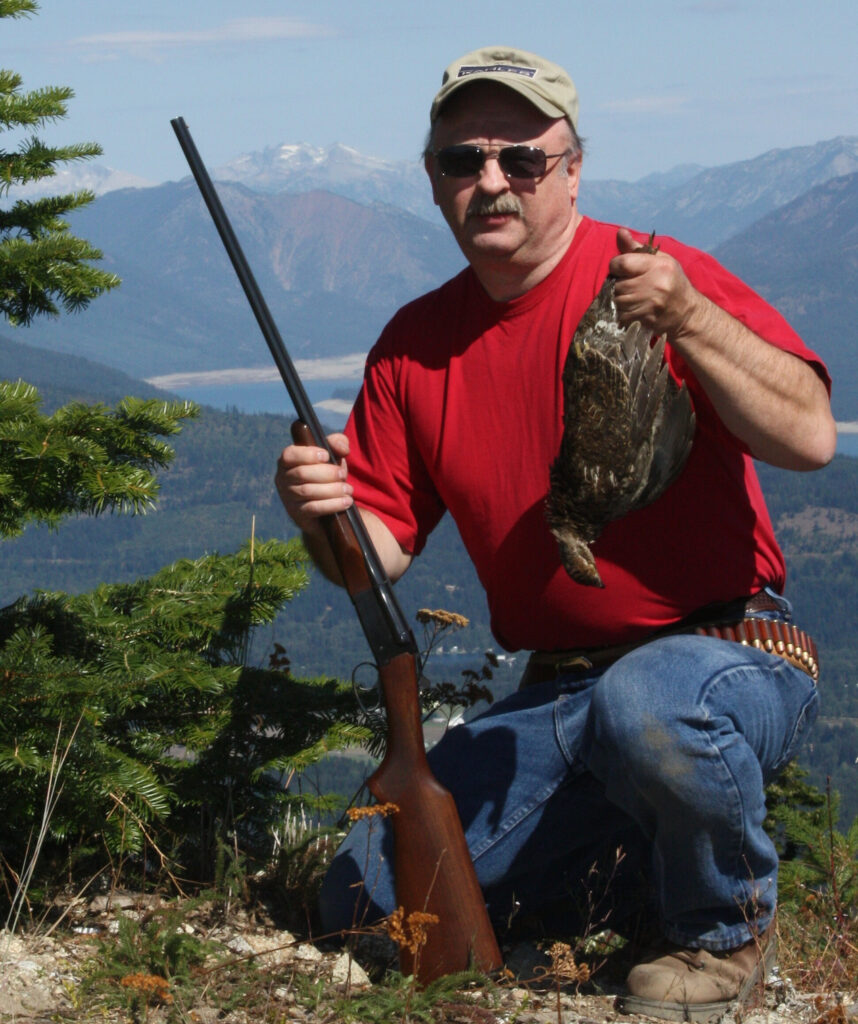 By Dave Workman
Editor-in-Chief
UPDATED, 8-24 — I have to sometimes chuckle at winghsooters who have adopted the 28-gauge as their smoothbore of choice for upland birds and game, claiming it to be the more "sporting" choice for a real challenge, and then raise an eyebrow and look down their noses at the diminutive .410 bore.
When I was a youngster, one of my school pals used a .410 side-by-side double—it may have been a Stevens—with which he hunted grouse and rabbits. I had been given an ancient 16-gauge single-shot Harrington & Richardson shotgun with an exposed hammer and no bead front sight for which, I later learned, my dad swapped a Beretta .32 ACP pistol his late brother-in-law had brought home from WWII. In retrospect, I'd have much rather had the pistol than the shotgun, but that is another story for a different day.
Suffice to say, the old gun was too much for a then-spindly 12-year-old, as it had a crummy recoil pad and kicked the bejeezus out of my shoulder. Eventually I killed several grouse with it, but soon as I was gainfully employed and legally able to buy my own scattergun, the 16-gauge was retired in favor of a used (but not much!) side-by-side 12-gauge Beretta, which fits me like a glove. It had fixed chokes–full and modified–double triggers, deep blue barrels contrasting with a nickel finish receiver featuring modest scroll engraving, and it is a bird-killer extraordinaire!
Still, in my youth, this .410 of my pal's intrigued me. It was not until decades later I finally acquired one for myself; not a Stevens but a rather deeply-blued little specimen made by Stoeger, called the Uplander. It's a double-trigger delight with fixed full chokes in both barrels, a somewhat plain-looking stained hardwood stock and forearm, and it is a nasty little grouse buster.
Various manufacturers have produced .410 shotguns in various configurations. I've seen break-action single-shots, double-barrel models in side-by-side and over-and-under setups, pump-actions and bolt-actions. I've also seen lever-action .410s and watched years ago as a pal of mine went 25 for 25 shooting clay birds with one of those leverguns!
Chambered to accept 2 ½- and 3-inch shells, I bought my shotgun following a test for a magazine article. I probably didn't need a .410 shotgun, but I wanted one after all those years, and by godfrey I finally got my hands on one!
My enthusiasm for the .410 was recently re-kindled by a discussion on popular Northwest hunting forum, ignited by a fellow who had recently bought a .410, and there seemed to be a small flurry of interest from other folks who also use the .410 for hunting.
The .410 is not a gauge, but a caliber. It's something of a maverick in that regard, but it still is a smoothbore and it launches a decent pattern for all kinds of upland birds.
I was once surprised that one writer once declared the .410 to be a rather useless implement with no dependable stopping power, which was and remains utter nonsense, an opinion the accompanying photo amply demonstrates.
In my humble opinion, the little .410 gets a bad rap from some people, while others seem to swear by it. In my case, it gets a thumbs up, and will be riding with me this fall on at least some occasions because it is a dandy little brush gun and doesn't get the field time it deserves. It is also relatively lightweight, hitting the scales at just over 6 pounds.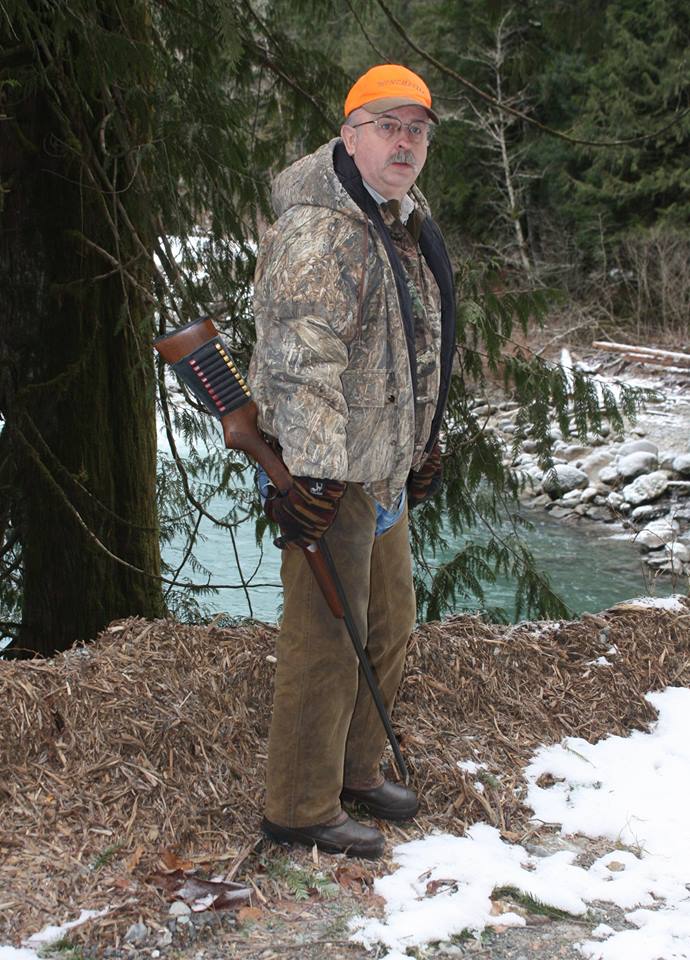 For grouse and even rabbits, my preference is for a 3-inch shell loaded with No. 6 or 7 ½ pellets. They seem to pattern consistently from the Stoeger, and whatever I've shot with it never complained.
Steel loads are available, so it can be used for waterfowl or for hunting in areas where non-toxic shot is required. Up in the high country, where lead shot still prevails, there are plenty of choices, as virtually every company around produces .410 shells, and compared to 12- and 20-gauge ammunition, the .410 is not as hard on the pocketbook.
Over the years, I've come to realize packing a heavier shotgun around the mountains and timber country has its drawbacks. A small, light, low-recoil shotgun that can put 'em down on the fly can be a blessing at the end of a good day afield.
As noted above, it's also potent for rabbits. The .410-bore can clobber cottontails all day long. It is a superb small game choice anywhere in the country, from the Northeast to the Northwest.
In recent years, Taurus and Smith & Wesson have introduced handguns chambered for .410 shotshells and .45 Colt ammunition. I've fired samples of each, and they're impressive for close-range self-defense.
Long story short, the .410 is a great round, with a variety of uses and a long history of putting meat in the cooler. It will be around a lot longer.