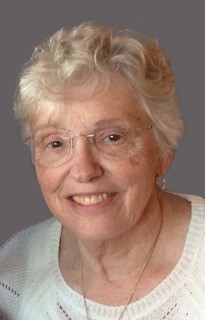 By Tanya Metaksa | Contributing Editor
I spent over 35 years of my life as a resident of Connecticut.
I have five siblings—six of us in my generation of our family. All of us except for one brother have left the state. In the Wall Street Journal Jan. 2 issue there is a column with the headline "What Isn't the Matter with Hartford."
The column bemoans the fact that the Hartford Courant, a newspaper with a 250-year history in Connecticut's capital city is closing its newsroom in downtown Hartford, "the state's most dangerous city and, by some measures, among the most dangerous cities in the country."
When I lived in Connecticut, I was active politically and lobbied the legislature on behalf of gun owners. In those days, statewide handgun carry permits were easy to get once you had a local carry permit. Crime was low and streets were safe. It was a nice place to live and it was the only state among its neighbors not to have an income tax. Unfortunately, that changed in the 1980s. An income tax was instituted, crime in Connecticut's major cities began to rise and the people began to flee the cities and then the state. Today the two-term mayor of Hartford, Luke Bronin, a proponent of "defunding the police," reduced the city's police budget by 6%, leading to a huge increase in the number of homicide. Mayor Bronin had to beg Governor Lamont to send in the Connecticut State Police. At least that budget had not been reduced.
Hartford, like most major metropolitan areas in the United States, gives us a hint of what lies ahead in 2021 and beyond. Not only will more and more police officers retire or just leave policing as an occupation, more people will leave cities. It has already started with "work from home" occupations. Criminals will continue to take over the cities and then expand their territory as far as they can.
One of the major contributors to the rise of progressive candidates in law enforcement has been George Soros, the Hungarian-born, American citizen who is worth billions, and a supporter of progressive and liberal political causes. He began supporting candidates for local offices through his Safety and Justice PAC that began funding candidates in 2016. This PAC supports candidates who support criminal justice reform as well as defunding the police. Among candidates supported by Soros and/or his supported organizations are Larry Krasner, the current very progressive Philadelphia District Attorney; newly elected progressive Los Angeles County District Attorney George Gascon, and Kimberly Gardner, St. Louis State's Attorney, who has gone after Patricia and Mark McCloskey, the attorneys who used guns to defend themselves and their home against an unruly mob of protestors. As an aside just recently both McCloskeys won their legal battle to have Gardner dismissed as the lead attorney in the cases against them.
The "defund the police" movement may not take over the country, but we will have pockets of lawlessness where "criminal justice reform" allows criminals to flourish and resident to fear for their personal safety at all times of the day and night. We are already witnessing it in our major cities: Hartford, Chicago, New York City, Philadelphia, Portland, Minneapolis, Detroit, and even Memphis, Omaha and Phoenix.
However, in last half of 2020 the rise in homicides and violent crime has been off the charts. I expect that to continue as long as this new group of progressive district attorneys stays in power. People, even in these unfortunate cities, will demand something be done and the political class will clamor for more gun laws. Expect a rerun of the 1970s and 80s, when politicians clamored for banning guns, it really didn't matter which ones—it was whichever was the "nasty" gun flavor of the month. We will witness attacks on so-called "assault weapons", "plastic" guns and I wouldn't be surprised if they brought back "Saturday night specials."
Fasten your seat belts. With the Biden Administration we are going back to the Obama days of relentless attacks on the Second Amendment. We are going back to seeing the anti-gun group leaders being invited to the White House and the media attacking citizens who own guns as if they were the criminals and giving arsonists and murders, the true criminals, a pass.
As the philosopher George Santayana said, "Those who cannot remember the past are condemned to repeat it." Happy New Year!