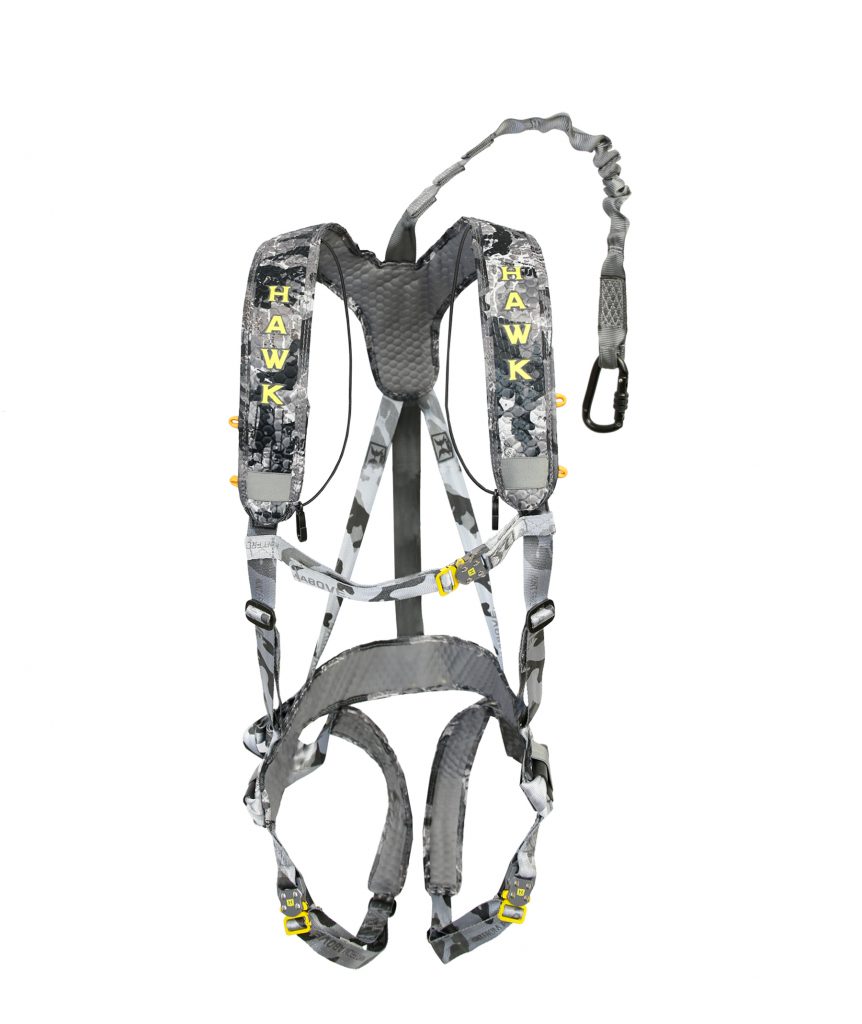 Hawk has just announced the new Elevate Lite Safety Harness for tree stand hunters, for both safety and comfort.
The Irving, Texas company said in a news release, "Utilizing form fit technology, this harness features a padded waist and shoulder straps for ultimate comfort. Quick release leg buckles with adjustable leg straps ensure a comfortable fit and help you slip into or out of this harness quickly. The Elevate Lite also features a flexible tether for 360° movement, one-hand quick set carabiner, lightweight silent bino cables, and an adjustable and durable elastic chest strap."
According to Hawk, the harness weighs 1.8 pounds, so it's not going to burden anyone. It can hold up to 300 pounds and comes with a lineman's belt, tree strap and suspension relief strap.