By Paul Lathrop | Contributing Editor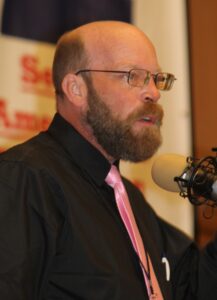 The Giffords Law Center has released its annual Gun Law Scorecard and predictably states with the maps draconian gun laws rated highest in the rankings.
The Giffords Law Center was originally the Law Center to Prevent Gun Violence and was founded in 1993 in San Francisco, California. Since 2010 the group has released a ranking of the states by their gun laws.
In the 2020 version, the group gave the states letter grades and ranked the states individually by how restrictive their gun laws were.
California and New Jersey were the only two states that earned an A rating by the group, with an additional six states earning an A- rating.
On the more desirable end of the list for gun owners, twenty-one states earned an F rating.
In individual rankings, the top 5 most restrictive states were,
California
New Jersey
Connecticut
Hawaii
New York.
The only changes in the Top 5 from the previous year have New York and Hawaii swapping 4th and 5th spots.
The five states at the bottom of the rankings and, therefore, the freest concerning Second Amendment rights are,
45. Arizona
46. Kentucky (tie)
46. Missouri (tie)
48. Idaho (tie)
48. Wyoming (tie)
50. Mississippi
The bottom five rankings remain unchanged from 2019, as is most of the list. An occasional swap of one spot between states appears, but no state other than Virginia moved more than two places.
Virginia did move up significantly in ranking from 26th in the 2019 rankings to 12th in the 2020 rankings. In an arena where a higher ranking means fewer rights, Virginia is moving in the wrong direction.