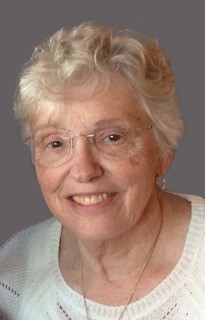 By Tanya Metaksa
What's New—U.S. Supreme Court to hear case regarding carry of firearms in public for personal protection. Case is known as NY State Rifle & Pistol Assoc. v. Corlett. It will be argued in the fall.
US Firearms sales abroad; Arkansas: SB573 passes House; California: the list of anti-gun bills being passed by the legislative committees keeps growing; Delaware: SB6, banning magazines with a capacity over 17 rounds has passed the Senate and is scheduled before the House Judiciary Committee April 27; Indiana: All handgun carry fees to be free; Illinois: 2 anti-gun bills, HB1091 and HB1092 were heard by the House Judiciary Committee; Kansas: Gov. Laura Kelly vetoed SB40, HB2089, and HB2058; Louisiana: SB118, Constitutional carry legislation, passes Senate Judiciary C Committee; Maine: LD1138, stand your ground legislation, scheduled for hearing April 26; Montana: Gov. Gianforte signed HB258; Nevada: AB286, banning home-built firearms passed the Assembly; New Hampshire: SB141, fixing the purchase requirement for handguns passed the Senate; Oregon: SB554, that had passed the Senate, was amended to include HB2510 in House Committee; South Carolina: HB3094 and HB3096 have passed the House and HB3094 is scheduled before the Senate Judiciary subcommittee on April 27th; West Virginia: Gov. Jim Justice signs third pro-gun bill, SB458: Judicial: Bianchi v. Frosh, lawsuit against Maryland "assault weapons" ban; Mai v. USA: A petition to SCOTUS for certiorari has been filed; Jonathan Forrester v. School Board of Sumter County: Mr. Forrrester has standing to challenge Sumter County School Board's rules.
Biden-Harris Administration
Letter from Senators regarding US Firearms sales abroad: Three Democrat Senators, Feinstein, Menendez and Leahy have sent a letter to President Biden requesting that he reinstitute the State Department"s oversight of Firearms' sale abroad. During the Trump Administration's rule making process it was Senator Menendez who put a "hold" on the rule in 2019 delaying the process for at least 6 months. The rule became effective on March 9, 2020. Additionally, the Trump administration in July 2020 rescinded a 2002 policy that had halted the export of American made firearm suppressors to the rest of the world.
Biden-Harris Executive Orders: The FACT SHEET: Biden-Harris Administration Announces Initial Actions to Address the Gun Violence Public Health Epidemic; an analysis by Dave Workman is on thegunmag.com. Every pro-gun group has made it very clear that they oppose the nomination of David Chipman, a former BATFE agent and a Senior advisor to Everytown for Gun Safety (2012-2013) and currently a Senior policy advisor to the Giffords group, to head the BATFE.
Bureau of Alcohol, Tobacco, Firearms and Explosives
With the nomination of Chipman our prediction that the BATFE would be "an overactive and aggressive BATFE agency that is adversarial in both tone and substance" is hardly an exaggeration. We are hopeful that Republican Senators do an effective job at interrogating him at his hearing.
2021 Gun Bills in the U.S. Congress
The House of Representatives voted on gun control legislation using two bills: HR8, a "universal background check" bill and HR1446, a bill that would allow the FBI "NICS" check to be delayed indefinitely without "proof" that the buyer is not eligible to purchase. The votes were 227-203 for HR8 and 219-210 for HR1446. According to John Lott's Crime Prevention Research Center gun control may become viable in the Senate as Senator Joe Manchin's position of supporting the filibuster "maybe open to filibuster reforms."
H.R. 1207, Stop the Online Ammunition Sales Act of 2021, is a licensing scheme requiring all ammo sales to be in person. It also mandates anyone selling ammunition have a new federal license and keep a list of all buyers while reporting all sales of 1,000 rounds or more.
S.736 is Senator Dianne Feinstein's new "assault weapons" ban. Its title is "A bill to regulate assault weapons, to ensure that the right to keep and bear arms is not unlimited, and for other purposes." Text still not available yet.
H.R. 38, the Concealed Carry Reciprocity Act, was introduced again by Rep. Richard Hudson (R-NC). This bill allows travelers to possess and receive a firearm under federal law if they have a government issued ID card and have a Right-to-Carry permit or reside in a state that allows lawful concealed carry. H.R. 95, remove silencers from definition of firearms.
Anti-Gun bills: Sheila Jackson Lee (D-TX) , a member of the Judiciary Committee has at least three bills:, registration of firearms and ammunition owners and storage requirements; H.R. 121, hire 200 more BATFE age; and H.R. 125, 7-day waiting period before transfer of semiautomatic firearm, silencer or auto piercing ammunition. H.R. 167, Al Green (D-TX), prohibit transfer of firearm at gun show except for an FFL.
2021 State Legislation
All state legislatures are in session in 2021. Georgia, Indiana, Kansas, Kentucky, Maryland, Mississippi, New Mexico, Utah, Virginia, West Virginia and Wyoming have adjourned for the year.
Alabama: SB308, the lifetime carry permit bill, has now passed the legislature. It has the fee at $300 and is on its way to Gov. Kay Ivey.
Alaska: HB179, a bill protecting Alaskans from infringement on their Second Amendment rights during a state of emergency, has been introduced.
Arizona: Afterthe House passedHB2840, allowing storing of loaded firearms on school grounds in locked vehicle, and HB2551, allowing Right-to-Carry permittees to carry weapons at certain establishments and events, The Senate Judiciary Committee passed the bills.. HB2827, prohibiting financial institutions from discriminating against firearms businesses, has been "retained on calendar" meaning it will not move forward.
Arkansas: SB573, stopping municipalities creating gun free zones was passed by the House, it will be sent back to the Senate for concurrence. SB24, eliminating the duty fo retreat, was signed by Governor Asa Hutchinson.
California: During the week of April 19, 2021 the following bills were passed by committees: SB715, requires the hunting license of an adult under 21 to be currently valid as a purchase identification, passed the Senate Public Safety Committee; and AB1237, mandates that the California DOJ supply personal information in regards to firearms to state agencies and non-profits, passed the Assembly Privacy and Consumer Protection Committee. The Assembly Appropriations Committee is holding a hearing on AB311 that bans the display or sale of precursor firearm parts at gun shows on state property. AB1223, adding a $25 tax to each firearm sold, and AB311, prohibiting the display or sale of precursor parts, passed the Assembly Public Safety Committee. AB1237, requiring the CA DOJ to give information concerning firearms sales to the UC Gun Violence Research Center, is before the Assembly Public Safety Committee. SB264, banning gun show on state-owned property, has been scheduled for a hearing on April 22 before the Committee on Governance & Finance.
Colorado: SB78, a bill to fine gun owners that do not promptly report a lost or stolen firearm, has passed the legislature. The mandatory firearms safe storage bill, HB1106, passed the House 40-25 and is now awaiting votes in the Senate.
Connecticut: HB6255, an expansion of the people who can petition for an ex party order to seize an individual's firearms, passed the Joint Judiciary Committee and now proceeds to the House.
Delaware: The Delaware Senate pushed through two anti-gun bills on the last day of March. Senate Substitute 1 for SB3 creates a new requirement for purchasing a handgun–pass a training course and get a purchase permit good for 180 days. SB6 prohibits the ownership of magazines with a capacity of more than 17 rounds and requires all gun owners to sell their large capacity magazines to the state by June 30, 2022, the bill now is before the House Judiciary Committee. Check out the analysis of the bills.
Florida: SB1884, fixing a problem when local governments pass ordinances that violate the Florida state preemption statute and then when sued they withdraw the ordinance thus avoiding paying any damages and court costs, passed the Senate Community Affairs Committee 6-3 and the Senate Judiciary Committee 6-4. The companion bill, HB1409, passed the House Civil Justice Committee and the House Local Administration & Veterans Affairs Committee 10-5. SB1924, limiting local governments ability to impose "emergency" restrictions on guns, passed the Senate Military & Veterans Affairs Committee 4-3. HM1301-supporting the Second Amendment, has passed the House Public Integrity & Elections Committee and is now before the House Judiciary Committee. HB259, the House version of restoring private property right to religious institutions, passed the House.According to Marion Hammer, Executive Director of Unified Sportsmen of Florida, 64 out of 67 Florida Sheriffs support the bills to restore the private property rights of religious institutions. SB498, the companion to HB259, has been introduced by Senator Joe Gruters and six other Senators. SB498 was voted on in the Senate Judiciary Committee 7-4. Passed the Criminal Justice Committee 5-3 on March 9. HB1343, stopping the arbitrary shutting down of Florida Concealed Weapons & Firearms License website during an "emergency", passed the House Civil Justice Committee 10-6.
Georgia: The legislature has recessed until next year and bills will carry over. HB218, granting recognition to non-Georgia Right-to-Carry permittees as well as stopping government officials from suspending or restricting Second Amendment rights will carry over to 2022.
Hawaii: The Senate passed HB1366, banning the manufacture or possession of firearms or parts for "ghost" guns, and HB31, a mandatory safe storage bill. These bills now go to Gov. David Ige. The Senate passed SB307, banning firearms that fire fifty caliber or higher, and SB301, banning so-called "assault rifles" and "assault shotguns".
Idaho: HB286, shooting range funding bill, passed the Senate and now goes to Gov. Little. Gov. Brad Little signed SB1055, a bill to clarify and enhance shooting range protections against frivolous lawsuits and other moves to shut ranges down.
Illinois: The House Judiciary Committee heard two bills on April 22: HB1091, banning private transfers of firearms, and HB1092, a bill that makes getting an FOID card more difficult and costlier. HB4055, a bill to ban home-built firearms, has been introduced. This bill specifically bans making firearms by 3D printing.
Indiana: The legislature recessed for the year thus HB1369, a constitutional carry bill, that passed the House but was never considered by the Senate Judiciary Committee is dead. However, in the "massive" two-year budget bill, the legislature voted "to nix" all handgun carry permit fees. When and if Gov. Eric Holcomb signs this bill, all carry permit fees including the $125 lifetime permit fee will no longer be collected.
Iowa: Governor Kim Reynolds lost no time in signing HB756, a constitutional carry bill, and HF621, protecting the firearms industry from frivolous lawsuits. The Iowa chapter of Moms Demand Action was quick to "condemn" Gov. Reynolds signing of the bills. SB64, an overreaching school safety measure, is before the Senate Committee on Education and Career Development.
Kansas: The legislature has recessed until next year and bills will carry over. Althoughthe legislature passed SB40, providing protection for businesses that engage in the firearms trade from being regulated during an "emergency, "Governor Laura Kelly vetoed the bill. She also vetoed HB2089, firearm safety education training, that passed the House on March 18 and passed the Senate on April 8. Also on April 8 the Senate passed HB2058, a bill that would allow all persons with out-of-state Right-to-Carry permits to carry lawfully in Kansas. All three bills will go back to the legislature in May for a veto-override session where Kansas legislators will have an opportunity to override Kelly's vetoes. The vetoes can be overridden by a vote of 2/3 of each House. Currently the House is 84-41 Republican majority, and the
Kentucky: The legislature has recessed until next year and bills will not carry over.
Louisiana: SB118, constitutional carry, passed the Senate Judiciary C Committee and now goes to the full Senate.
Maine: LD1138, stand your ground legislation, scheduled for hearing April 26. Both LD805, allowing municipalities to ban guns at polling locations, and LD1068, a red flag law, were carried over to the next legislative session in 2022. LD1033, Sunday hunting is scheduled before the Inland Fisheries and Wildlife Committee.
Maryland: The legislature has adjourned. HB4, a bill banning the sale or transfer of long guns between private individuals without government permission, was vetoed by Gov. Larry Hogan.Both the House and the Senate have voted to override the veto so it becomes law in 30 days.
Montgomery County–The County Council passed an ordinance, Bill 4-21, placing restrictions on individuals who own or make home-built firearms.
Massachusetts: Among many anti-gun bills introduced are HD135, requiring background check for private gun sales, and HD136, requiring liability insurance for gun ownership–failure to carry the insurance would result in a fine of $500 to $5,000, up to a year in prison, or both.
Mississippi: The legislature adjourned before two conference committees met to work on both SB2107 and HB1231.
Missouri: HB52, allowing carrying of firearms for self-defense on public transport and in private vehicles, passed the House and now passed the Senate General Laws Committee. HB1068, designating firearms businesses as essential, introduced by House Speaker Pro-Tem John Wiemann is scheduled for a hearing before the House General Laws Committee on March 29,2021. HB212, allowing persons to keep their firearms and ammunition in their locked vehicle while on private property, has passed both the House General Laws Committee and sent to the Legislative Oversight Committee and now goes to the full House.
Montana: Gov. Greg Gianforte signed HB259, nullifying federal bans or regulations regarding firearms and accessories, HB504, a bill to protect Second Amendment businesses as well a citizens Second Amendment rights, is still awaiting final concurrence in the House. HB102, a constitutional carry bill, was signed by Gov. Greg Gianforte. "Our Second Amendment is very clear: The right of the people to keep and bear arms shall not be infringed," Gianforte said at a bill signing ceremony Thursday afternoon. "Every law-abiding Montanan should be able to defend themselves and their loved ones."
Nebraska: After the Biden-Harris announcement of gun control actions, Gov. Pete Ricketts stated "My Administration won't let President Biden "Shred the Second Amendment." LB115, creating a waiting period for handgun purchases and increasing permit fees, had a hearing on Feb. 24, 2021. LB300, that clarifies the current Castle Doctrine law and extends it to one's vehicle, is scheduled for a hearing March 3, 2021 before the Judiciary Committee.
Nevada: AB286, which was rammed through the Assembly Judiciary Committee, after bill filing deadline, passed the Assembly. It expands gun free zones and bans home-built firearms. SB6, expanding red flag laws was passed by the Senate Judiciary Committee; AB42, a bill that expands the list of 2nd Amendment prohibited persons is before the Assembly Judiciary Committee.
New Hampshire: HB307, strengthening pre-emption statutes; and HB334, allowing a loaded firearm on an ATV, both passed the House. The Senate Judiciary Committee will be voting on HB197, a self-defense bill. The Senate passed SB141, making the handgun purchase the equivalent of the current long gun purchase requirement. A hearing is schedule in the House Criminal Justice Committee for April 28.
New Jersey: Gov. Phil Murphy who has kept his citizens locked down for over a year, has announced his new gun control package on April 15. Among the many provisions that Murphy is proposing are smart guns, ban of 50 caliber firearms, ammunition registration, mandatory storage, mandatory firearms safety courses for everyone; making 21 years of age the minimum for firearms ownership and some variety of micro stamping of all ammunition cases. S568, a bill to require law enforcement officials to be notified if a citizen applies to the court for expungement of mental health records, was scheduled before the Senate Law & Public Safety Committee March 11.
New Mexico: The New Mexico legislature adjourned on March 20, 2021 and all the gun control bills have died.
New York: Have you heard of A581? Probably not yet, but it may be the harbinger of gun legislation in the coming months. A581 makes it mandatory for any gun owner that has or wants a Right-to-Carry permit to have purchased liability insurance coverage first. In 2019 NY Attorney General Letitia James made it illegal for online retailers to sell unfinished receivers in New York State. Now S13 and S14, that make it a felony for anyone to sell, transfer or exchange incomplete receivers. Is it any wonder that since Andrew Cuomo became Governor 1.5 million people have left the state?
North Carolina: SB687, repeal of pistol purchase permit requirement, has been introduced.House passes HB134 on a 72-44 vote. HB134, is the companion bill to SB43. By a vote of 31-18 The Senate passed SB43, allowing citizens with Right-to-Carry permits to carry in a place of worship. A similar bill was passed by the legislature in 2020 but vetoed by Gov. Cooper. A veto override failed. This year the vote totals may be enough to override any veto.
North Dakota: HB1450, removing minor violations from list of prohibiting factors to gun purchase, and HB1498, self-defense legislation, awaiting consideration by Gov. Doug Burgum.
Ohio: HB89, the Duty to Notify bill, is passed by the House State and Government Committee 9-5. According to its sponsor, Scott Wiggam, the current law is unclear and the penalties for failure to notify law enforcement that a person is carrying a gun are excessive. This bill passed the House in 2020, but was not considered in the Senate. City of Columbus postponed a hearing on a gun control ordinance that included banning 10-round magazines even though Ohio has a preemption statute.
Oklahoma: Pro-gun bills still viable after committee passage deadline: HB1630/SB105, modifying requirements for purchase and carry permits; HB1662, self-defense clarification; HB2645, "cleaning up" language for Right-to-Carry; SB644, allowing municipal employees to carry while at work; SB646, allowing Right-to-Carry in a bar if person is not drinking; SB672, allowing transportation of a long gun in a motor vehicle; SB925, allowing for defensive display of firearm; and SB732, strengthening state preemption statute.
Oregon: SB554, creating more gun free zones by giving authority to local government, universities and airports to decide, passed the Senate, and on April 23, 2021 the House Committee on Rules advanced the bill with amendments that added the provisions of HB2510 into SB554, turning the bill into an omnibus gun control bill. HB2510, mandatory storage requirements, passed the House Committee on Healthcare and is now awaiting a vote in the House. HB2543, allowing indefinite delay in firearms transfers, is being considered by the House Judiciary Committee on March 30, 2021.
Pennsylvania: Introduced and sent toHouse Judiciary Committee. HB361, a bill to undo the firearms pre-emption statute, HB364, destroying confiscated firearms; and HB393, state firearms dealer licensing. On March 22, 2021 PA Attorney General Josh Shapiro wrote a letter to Attorney General Garland requesting a new rule by the BATFE to treat unfinished firearms' frames and receivers as fully-finished firearms. Shapiro calls it the "80% receiver" loophole.
Rhode Island: "Gun Bill Day" was held remotely on April 12, 2021 and all bills were "held for further study", which means they can be voted on at any time before adjournment. SB73, a bill to prohibit Right-to-Carry permittees from carrying at a school. The bill is sponsored by Senate President Dominick Ruggerio so it should be taken very seriously as well as SB406, mandatory storage bill, SB414, magazine ban for any magazines hold more than 10 rounds, and SB415, a so-called "assault weapons" ban.
South Carolina: H3096, a constitutional carry bill, passed the House 69-47 and is now before the Senate Judiciary Committee. HB3094, allowing handgun open carry, passed the House and will be before the Senate Judiciary subcommittee on April 27th.
South Dakota: ATF has finally certified a South Dakota Right-to-Carry permit as an alternative to NICS background check.Gov. Noem is supporting the passage of HB1212, an enhanced stand your ground law, that passed the Senate on March 8, 21-14. SB100 prohibits the elimination of Second Amendment rights during a State of Emergency and SB111reduces fees for some Right-to-Carry permits. Both bills were passed on Feb.16 by the legislature.
Tennessee: Gov. Bill Lee lost no time in signing SB765, a constitutional carry bill, and SB0621, Nikki's law-creating "a lifetime order of protection."
Texas: The following billswere passed by the House of Representatives: HB1927, constitutional carry; HB1500, establishing that Second Amendment related business are essential businesses; HB1856, protecting hotel guests' Second Amendment rights; HB918, lowers eligibility age for Right-to-Carry permit to 18; and HB1407, allowing a Right-to-Carry permittee to have a handgun in his/her vehicle that is visible in a holster but not on the permittees person. The Senate passed: SB18, establishing that Second Amendment related business are essential businesses; SB19, discouraging banks and other financial service from discriminating against Second Amendment related businesses; SB20, protecting hotel guests' Second Amendment rights; SB550, eliminating the requirement for a specific type of holster when openly carrying a handgun; SB1253, preserves the ability for Texas of obtain a Right-to-Carry permit for purposes of reciprocity. All these bills will now be considered by the "other" house.
Utah: The legislature has adjourned, but not before passing three pro-gun bills that have been signed by Gov. Spencer Cox: HB60, constitutional carry, HB216, improves Right-to-Carry laws, and HB227, improves self-defense laws.
Vermont: House Judiciary Committee passed H133, requiring forfeiture of firearms when a temporary restraining order is issued. S30, prohibiting firearms in certain public buildings, hospitals and day care centers passed the Senate Judiciary Committee.
Virginia: The legislature has adjourned. HB2310, allowing those who completed online instruction prior to the Jan.1, 2021 ban to be able to apple for a Right-to-Carry permit through April 30, 2021, was passed. However, the legislature also passed three anti-gun bills: HB2081, banning firearms at polling places, HB2128, firearms transfer will have a 5-day waiting period, and HB2295, bans firearms from Capitol Square and adjacent parking structures. 2021 is an election year for in Virginia–the following offices will be elected: Governor, Lt. Gov., Attorney General, State Executive offices, State House, and local elections.
Washington: SB5038, making open carry a crime for anyone attending a "demonstration," passed the Senate 28-20. It then passed the House on a 57-40 vote before going back to the Senate for concurrence. Observers expect Gov. Jay Inslee to sign.
West Virginia: The legislature has adjourned. Gov. Jim Justice signs HB2499, HB2793 and SB458.
Wyoming: The legislature has adjourned. Governor Mark Gordon signed HF116, expanding constitutional carry to non-residents; HB236, to prohibit financial institutions from discrimination against firearms related businesses; and SF155, Emergency powers legislation preventing citizens' Second Amendment rights being prohibited during a state of emergency, has passed both Houses.
Judicial
We will be adding or following again those cases that have new challenges or decisions. New cases are added as they develop and some of these cases will be removed from this report if there is inactivity for a period of time. We will try and follow those cases that are active and impact the most gun owners.
BREAKING: The U.S. Supreme Court has announced it will hear a Second Amendment case regarding carry of firearms in public for personal protection. The case is known asNY State Rifle & Pistol Assoc. v. Corlett, and according to NBC News, the case will be argued in the fall. The high court convenes on the first Monday of October.
Forrester v. School Board of Sumter County: The Florida Fifth District Court of Appeals ruled that Sumter County "enforced a legally deficient policy" and that Forester has standing to challenge the school board policy.
Bianchi v. Frosh: This is a case against Maryland's "assault weapons" ban law brought by the Second Amendment Foundation, Citizens Committee for the Right to Keep and Bear Arms and the Firearms Policy Coalition initiated on April 19, 2021.
Mai v. United States: Duy T. Mai filed this case in 2017. Over 20 years ago a Washington state court involuntarily committed Mai for mental health treatment when he was 17 years of age. After litigation there have been splits between Circuit Courts on the issue of whether he is prohibited permanently from exercising his Second Amendment rights. He has petitioned the U.S. Supreme Court for certiorari.
Caniglia v. Strom: This case was argued before SCOTUSon March 24. A decision will be made before the 2021 term ends in June. A 4th Amendment case before the US Supreme Court (SCOTUS) that deals with the issue of firearms in the home being seized by the police without a warrant. The Federal District Court held that police activity in furtherance of these entering the home and seizing firearms does not violate the Fourth Amendment as long as it is executed in a "reasonable" manner. The case began with a domestic dispute where the wife called the police on her husband because the previous day he put a gun on the table and told her "shoot me now and get it over with." After the husband was taken to the hospital the wife led the police to where he kept another gun and they entered the house and seized the gun without a warrant. Although lower courts usually rule in favor of the police, the federal district court ruled in favor of the plaintiff's federal and state law claims. The district court ruled that the plaintiff's due process rights were violated when his firearms were seized and he asked for them back. The case was then appealed to the U.S. Supreme Court.
Monroe County, Iowa v. Iowa Firearms Coalition, Inc. & J. D. Thompson: Monroe County, IA is suing the Iowa Firearms Coalition and J.D. Thompson because the legislature passed HF2502, that the County believes will exceed $300,000 per year to comply with. Since HF2502 only allowed restriction on firearms if the the political subdivision makes arrangement for screening persons for dangerous weapons and providing for security personnel. In the case of a prohibition order by a judicial branch it may only apply within a courtroom or court office. As a result of the passage of HF2502, J.D. Thompson petitioned the Court to comply with HF2502, resulting in the filing of this lawsuit.
New York State Rifle & Pistol Association, Inc. v. Bruen: challenges New York requirement that Right-to-Carry applicants demonstrate "proper cause" when they want to legally carry a firearm outside the home. The petition to SCOTUS was initiated on December 17, 2020 and has the support of 23 state Attorney Generals. NY state responded to the petition on Feb. 22, 2021 and now the NY State Rifle & Pistol Assn, and the NRA have responded to the NY AG. This case has been distributed for conference but SCOTUS has not made a decision as of yet.
Luce v. Kelly: A challenge to the Illinois state police who have beenindefinitely denying state residents their right to carry by failing to process Right-to-Carry licenses.
Martinez v. Villanueva:a challenge to COVID-19 restrictions being promoted by a several parties including the Second Amendment Foundation and the NRA. The opening brief was filed on March 5, 2021.
Duncan v. Becerra: The Ninth Circuit Court held an en banc hearing on the 2020 ruling that banning magazines of more than 10 rounds was unconstitutional. Twenty-two Republican state attorneys general have submitted an amicus brief to the court, urging the panel to uphold the lower court ruling that the magazine ban is unconstitutional.
Abott v. Conners: This case is another 10-round magazine ban case. The Court has stayed activity on this case pending the Duncan v. Becerra case outcome of the en banc hearing.
Maryland Shall Issue, Inc. v. Hogan: The plaintiffs have asked US District court for the District of Maryland to declare the handgun qualification license law unconstitutional. Even the expert witness for the state of Maryland said that the purpose of this law was to "intimidate" citizens from exercising their rights.
Bennett, et al v. Davis, et al: This case was filed in November 2020 by individuals, the Firearms Policy Coalition, the Second Amendment Foundation and the New Jersey Second Amendment Society against local and state police officials challenging the State of New Jersey's regulatory scheme that does not allow residents to "exercise their constitutional right to bear arms—both inside and outside of their homes." This case was filed in the US District Court District of New Jersey.