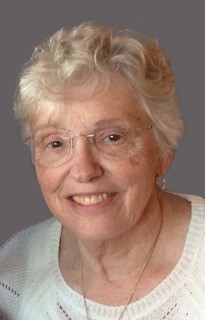 By Tanya Metaksa
What's New—U.S. Congress: filibuster rule in Senate still viable; Indiana-HB1077, constitutional carry, passed by the House 64-29; Maine: LD1068 considered by Judiciary Committee; Maryland: the 2022 session has begun and HB30, restricting guns near polling places has been filed; Nebraska: Hearing scheduled for LB773, a constitutional carry bill, on January 20; New Jersey: One bill, A5727/S3726, has passed the lame duck session and signed by Gov. Murphy—the session ended with no further gun bills being passed; South Carolina: HB3096, constitutional carry, can still be passed this session; Vermont: A carry-over bill, S30, was referred to Judiciary Committee; Virginia: VCDL Lobby Day-January 17; Washington: SB5078, a ban on magazines holding more than 12 rounds, will be considered by the Senate; Hearing scheduled for January 17, 2022 for 4 anti-gun bills; Wisconsin: Senate Committee passes constitutional carry; Judicial: Bass v. Edmonds: oral arguments held on January 11.
Biden-Harris Administration
BATFE: Published in the Federal Register a rule defining an "Antique Firearm" and codifying secure Gun Storage requirements of the 1999 Omnibus Appropriations Act.
President Biden has attempted to bully the Congress into passing H.R.5746, the Freedom to Vote: John R. Lewis Act. On Thursday the House agreed to the Senate amendment by a purely party-line vote: 220-203. The stage was set for an attempt by the Senate Democrats to vote to do away with the Senate filibuster. However, right before the House vote Senator Kyrsten Sinema (D-AZ) announced she would not vote for a change in the filibuster. Thus Biden has been thwarted by both Senators Sinema and Manchin in his quest for legislative victories.
2021 Congressional Activity
H.R. 1620, Violence Against Women Act, includes anti-gun provisions that were highlighted by Sen. Steve Daines (R-MT) at the hearing on Dec. 8. Senate activity: On December 2 anti-gun Senator Chris Murphy (C-CT) tried to pass H.R. 8 that passed the House early in 2021. His attempt was foiled when Senator Chuck Grassley (R-IA) objected to Murphy's "unanimous consent" request and then offered S. 1775, which would increase prosecutions and penalties for those that violate current gun laws. As expected Sen. Murphy objected and neither bill was considered.
Congressional letter to BATFE: 51 Republicans signed a letter to BATFE that expressed their fear that a proposed rule could violate the law that states the federal government may not create a federal gun registry.
Rep. Michael Cloud's letter can be found here.
The Outdoor Recreation Act, S.3266, introduced by U.S. Senate Energy and Natural Resources Committee Chairman Joe Manchin (D-W.V.) and Ranking Member John Barrasso (R-Wyo.) on Dec. 2. Information on this bipartisan outdoor recreation bill can be found here.
H.R. 5376, President Biden's Build Back Better Act that was passed by the U.S. House of Representatives on Friday includes Billions of dollars that are earmarked for "Community Violence" gun control. In fiscal year 2022 these programs would get $150,000,000 and would increase each year until it reached $500,000,000 in fiscal year 2025, 2026, and 2027. At the moment the bill's fate is very uncertain. Contact your Representative and U.S. Senators.
Discretionary spending for FY2022: The Biden Administration is asking Congress to increase spending for combatting "the Gun Violence Public Health Epidemic." Part of these funds will be given to the states and localities to "improve background check systems" and "incentivize State adoption of gun licensing laws." Firearms Policy
Coalition has a website dedicated to stopping this bill.
The House of Representatives passed gun control legislation using two bills: HR8, a "universal background check" bill and HR1446, a bill that would allow the FBI "NICS" check to be delayed indefinitely without "proof" that the buyer is not eligible to purchase. The votes were 227-203 for HR8 and 219-210 for HR1446.
2022 State Legislation
The following states are carrying over 2021 legislation to 2022: Alaska, California, Delaware, Georgia, Illinois, Iowa, Kansas, Massachusetts, Maine, Michigan, Minnesota, Nebraska, New Hampshire, New York, North Carolina, Ohio, Oklahoma, Pennsylvania, South Carolina, Tennessee, Vermont, Washington, Wisconsin and West Virginia (House )
Most state legislatures will begin their sessions in January, but the following states do NOT have a legislative session scheduled in 2022: Montana, Nevada, North Dakota and Texas
As the SCOTUS term 2021 is approaching the time of year when decisions are handed down, more courts are postponing decisions as well as enjoining government from enforcing recently passed ordinances and laws.
Alabama: HB6,constitutional carry, has been prefiled by Rep. Shane Stringer.
California: AB1594, to allow civil lawsuits against the firearms industry was introduced; The bill tries to define the industry as a "public nuisance."
Colorado: Denver—Now that the preemption law was abolished in the 2021 session, localities are racing to pass gun control ordinances. A new ordinance in Denver was passed by 10-1 vote of the City Council and signed by Mayor Michael Hancock that will "it illegal for anyone to possess, wear, carry, transport, display, flourish, discharge, manufacture or sell any non-serialized firearm."
Florida: Rep. Anthony Sabatini has introduced both HB103, a constitutional carry bill, and HB6007, allowing Right-to-Carry permittees to carry on Florida college/university campuses. Florida Politics reported that a six-second video that shows Gov. DeSantis replying "of course" to a question asking if he would sign HB103. Two bills, HB181 and SB334, would require a background check when purchasing ammunition. Additionally, anti-gun Representative Gary Farmer (D) has introduced three gun control bills: SB204, requiring all firearms sale to be done through an FFL, SB210, repeal current FL law that prohibits firearm registration and SB214, banning the sale and possession of so-called "assault weapons" and large capacity magazines.
Georgia: On Jan. 5 Gov. Brian Kemp, running for re-election, announced his plan to promote constitutional carry in Georgia after former U.S. Senator David Purdue, also running for the Republican nomination for Governor, has also announced his support for constitutional carry.
Hawaii: On Dec. 31, 2021 the Honolulu Police Department initiated online firearms registration instead of requiring gun owners to come in person as a result of the lawsuit Yukutake v. Conners that was decided in favor of the plaintiff on August 16, 2021.
Indiana: HB1077, constitutional carry, passed by the House 64-29. The bill will now be considered by the Senate. Lake County considering repealing a 2019 ordinance on firearms discharge.
Illinois: Gov. J.B. Pritzker signed HB2791, increasing the number of communities that can apply for grant money for gun violence programs. This bill passed the Senate with no dissenting votes and the House 71-41. It allocates $100 million for this program. As State Rep. Rita Mayfield argued, "This is $100 million, this is not free money…it is $100 million that will be appropriated in January whether we have it or not."
Maine: A carry over bill, LD1068, that expands red flag law in Maine, was considered by the Judiciary Committee and voted "ought not to pass." However, the bill can still be considered by the House and Senate.
Michigan: The House Government Oversight Committee is considering HB5187 and HB5188. These two bills prohibit the Michigan State government from restricting Second Amendment rights during a declared state of emergency. During Governor Whitmer's declared state of emergency for COVID-19, she failed to include firearms and ammunition retailers as essential businesses.
Nebraska: The Judiciary Committee has scheduled a hearing for LB773, a constitutional carry bill, for January 20.
New Hampshire: The Senate Judiciary Committee held a hearing on two pro-gun bills: HB307 would allow anyone to file suit against local ordinances and HB197 allowing individuals to defend themselves against unlawful attacks. The Committee passed HB307 on a vote of 14-10 and now the bill returns to the House for concurrence.
New Jersey: Gov.Murphy's "gun control" package for the "lame duck" session of the legislature has, as of today's date, been successful in passing one bill, A5727/S3726, describing how school security drills must be implemented, through both houses of the legislature. The lame duck session ended Jan. 11. The package included A.12890/S.103, banning .50 caliber firearms; A.3686/S.372, immediate gun registration for all new NJ residents; A.1292/S.1481, ammunition registration,and A.1098/S.112), microstamping of firearms. Additional bills to be considered as of Dec. 13 by the Assembly Judiciary are: A.5030/S2169, mandatory training to get an FID card, A5647/S.3757, mandatory storage requirements, and A.5787/S.3826, another microstamping on all new handguns proposal.
New York: New York City—Alvin Bragg, the new city District Attorney, has told his assistant DA's that his office "will not seek a carceral sentence" except with homicides and a handful of other cases, including domestic violence felonies, some sex crimes and public corruption."
Ohio: HB227, a constitutional carry bill, passed in the House 60-32. HB227 does maintain the existing Right-to-Carry law so citizens desirous of a permit may get one. The Ohio Senate passed SB185, that guarantees Second Amendment rights during a state of emergency. This bill will prohibit both local and state government from infringing on firearm possession, transportation, commerce, hunting and fishing. Also included is legal recourse for citizens whose rights are infringed.
Pennsylvania: Philadelphia-The Senate has passed SB448, strengthening the preemption law on a strict party line vote. SB448 strengthens preemption law by adding the ability of persons "adversely affected" by ordinances that are passed by localities may take the municipality to court. New bills: HB1900, banning gun sales to anyone "whose name is included on the terrorist screening database" has been introduced. HB393, includes ammunition background checks in its dealer licensing requirements. The following pro-gun bills are still awaiting action. HB979, a pro-gun preemption bill, that was originally HB1066, has passed the House and is before the Senate Judiciary Committee. The following anti-gun bills are still in the House Judiciary Committee: HB361, a bill to undo the firearms pre-emption statute, and HB364, destroying confiscated firearms.
Vermont: S30, a carry-over bill,was referred to Judiciary Committee in the House. This bill when passed by the Senate in 2021, restricted carrying of firearms in hospitals. It is rumored that there will be attempts to broaden its scope.
Virginia: Gov. Glenn Youngkin took office on January 15. The Virginia Citizen's Defense League is holding a 2022 Lobby Day Monday, Jan. 17.
Washington: SB5078, a ban on magazines holding more than 12 rounds, will be considered by the full Senate. Already the Senate Committee on Law and Justice has scheduled a hearing for Jan. 17 on SB5217, an assault weapons" ban, SB5568, a bill to eliminate Washington's preemption statute, SB5690, a bill to eliminate guns on capitol campus, and SB5407, a bill to make firearms theft a Class B felony.
Wisconsin: The Senate Committee on Insurance, Licensing and Forestry Committee voted to pass SB516, a reciprocal carry bill and SB619. Both votes were by a 3-2 majority.The Senate Committee on Judiciary and Public Safety held a hearing on two bills: SB584, allowing Right-to-Carry permittees to carry in a place of worship, and SB570, to protect firearms dealers, manufacturers, etc from frivolous lawsuits. The Committee did not vote on these measures during the hearing. AB498, restoring under-21 adults' right to carry has been introduced.
Judicial
Cases are grouped by court venue. New cases are added as they develop and some of these cases will be removed from this report if there is inactivity for a period of time. We will try and follow those cases that are active and impact the most gun owners. The SCOTUS 2021 term decision of New York State Rifle & Pistol Assn (NYSR&PA) v. Bruen is impacting not only some of the cases currently being decided in the federal courts, but some courts are enjoining government from enforcing recently passed ordinances and laws.
US Supreme Court (SCOTUS)
New York State Rifle & Pistol Assn (NYSR&PA) v. Bruen: Oral arguments were held. You can read the transcript here and listen to arguments here. Amicus briefs can be found here. This case concerns the carrying of firearms outside the home. According to the Supreme Court orders: "The petition for a writ of certiorari is granted limited to the following question: Whether the State's denial of petitioners' applications for concealed-carry licenses for self-defense violated the Second Amendment." As a split exists in the Circuit Court decisions regarding this premise, SCOTUS will attempt to resolve the issue. It has taken more than a decade to get the Supreme Court to take up another Second Amendment case after Second Amendment victories in Heller and McDonald.
Aposhian v. Garland: The SCOTUS review on this case has not been held yet. On August 2, 2021 W. Clark Aposhian filed a petition for a write of certiaorari with the U.S. Supreme Court. This case was filed originally filed in 2019 seeking a preliminary injunction against the BATFE's reclassification of "bump stocks" as "machine-guns". The district court upheld the BATFE interpretation, as did a panel majority of the Tenth Circuit. The Tenth Circuit then granted a petition for review en banc. Then the Tenth Circuit vacated its prior order and reinstated the panel opinion. This case is now before SCOTUS asking for a writ of certiorari to the Tenth Circuit to rehear the case en banc. This case is similar to GOA v. Garland listed below.
Non-SCOTUS Federal cases
Heller v. District of Columbia (IV): After Dick Heller filed his fourth legal case against the District of Columbia, challenging the city's current law outlawing the manufacture of firearms within the district, the D.C. Attorney General recommended that the D.C. City Council modify the ordinance.As a result, the city council voted 12-1 to amend the law on Nov. 16 to allow the manufacture of firearms within the district. According to Heller the recent vote was an emergency measure, and the city still has to permanently repeal the original language. The Court has "stayed" the litigation until February 11.
GOA v. Garland: The ruling by the en bancU.S. Court of Appeals for the Sixth Circuit on Dec. 3, 2021, resulted in an 8-8 tie that affirmed the original ruling by the District Court. Since there are two conflicting Circuit Court decisions it is likely that SCOTUS will take up the case. The original case was brought against BATFE's rule that "bump stocks", a non-mechanical accessory, transform firearms into a machine gun. The US District Court for the Western District of Michigan ruled against a preliminary injunction, thus the case was appealed to the U.S. Court of Appeals for the Sixth Circuit, where a three-judge panel vacated (reversed) that ruling. The U.S. Department of Justice appealed for a rehearing en bank putting the case back on the docket for oral arguments. I8 states filed an amicus brief in opposition to the bump stock ban.
All firearms cases before the Ninth Circuit Court of Appeals (CA and west coast) have been put on hold until after the SCOTUS decision in New York State Rifle & Pistol Assn (NYSR&PA) v. Bruen has been published. That includes Duncan v. Bonta and Miller v. Bonta:
N.J. and A.L. v. Sonnabend: Oral arguments in this case were held in November at the U.S. Court of Appeal for the Seventh Circuit. This case will decide whether student speech is covered by the First Amendment. Students in 2 different Wisconsin schools were denied their 1st Amendment rights when they wore clothing depicting firearm(s) to school. The District Court Judge William Griesbach ruled on May 3, 2021 that the 1st Amendment does not protect students' rights to wear clothing in school that depicts firearms in a non-violent, non-threatening manner. The case was appealed on July 9. No time certain has been set for a ruling.
NRA v. Cuomo: This case is set for oral arguments on January 13, 2022.Filed in 2018 in the US District Court for the Northern District of New York alleges that Gov. Cuomo and NY Department of Financial Services (NYDFS) violated the First Amendment rights of the NRA. The Gov. and Maria T. Vullo (Chair of NYDFS) did so by sending "guidance" letters to banks and insurance companies that do business in New York State urging them to stop doing business with NRA.
Fahr v. San Diego: Immediately after the San Diego mayor Todd Gloria signed Ordinance O-2022-7, banning so-called "ghost guns" Firearms Policy Coalition (FPC) filed a lawsuit and a motion for a temporary restraining order and preliminary injunction to block enforcement of the law in the United States District Court for the Southern District of California.
Francisco v. Cooke: Federal litigation brought by the plaintiffs in the US District Court for the District of New Jersey challenging the NJ carry ban. Brought by Firearms Policy Coalition (FPC) challenging the New Jersey law that "makes it a crime for law-abiding individuals to carry a loaded handgun outside of the home unless they have been issued a permit to carry a handgun, thus denying them their right to bear arms. State law requires permit applicants to demonstrate a "justifiable need," among other requirements."
Ban on firearms for citizens ages 18-21 in federal court
Andrews v. McCraw: this lawsuit filed on Nov. 9 seeks to overrule NRA, Inc. v. McCraw in the Fifth Circuit Court of Appeals.
Baughcum, Jr. et al. v. Jackson, et al: a case in the US District Court for the Southern District of Georgia against a state ban against 18-21 year olds Second Amendment rights.
NRA v. Swearingen: The opening brief by the NRA was filed on August 17, 2021 before the US Court of Appeal for the Seventh Circuit. This is a case that deals with the age of majority. U.S. District Judge for the Northern District Mark E. Walker wrote a strange opinion in which he he stated, "for better or worse" he was precluded from ruling any way other than upholding the law.In 2018 after the Marjory Stoneman Douglas High School massacre the Florida legislature passed a gun law that prevented people under the age of 21 from buying any firearms, except if they had parents or relatives to assist them. Before the passage of that law people under 21 were prohibited under federal law from buying handguns but were able to purchase rifles and shotguns.
Meyer v. Raoul: The Second Amendment Foundation (SAF), the Illinois State Rifle Association, Firearms Policy Coalition, Inc. and three citizens ages 18-21 years of age are challenging the Illinois ban on allowing concealed carry for anyone not 21 years of age. In filing the lawsuit Alan M. Gottlieb, SAF founder notes, "Citizens in this age group enjoy nearly all of the rights guaranteed by the Constitution except when it comes to the Second Amendment. This cannot be allowed to stand."
State cases
Jane Doe, et al. v. Bonta: AB173, a bill signed into law, that "allowed sensitive personal information about gun owners" to be shared with universities and any "bona fide research institution," has been challenged in this lawsuit by the NRA.
Polymer80, Inc., v. Sisolak: In the Third Judicial District Court of the State of Nevada in and for the County of Lyon, Judge John P. Schlegelmilch ruled that section 3 and section 3.5 of AB286 are vague and unenforceable.
Bass v. City of Edmonds: This case was originally Edmonds v. Bass:After the Washington Court of Appeals ruled earlier this year that the city of Edmonds ordinance was preempted by state statute, the city of Edmonds appealed to the Washington Supreme Court. Oral arguments were held on Jan. 11.