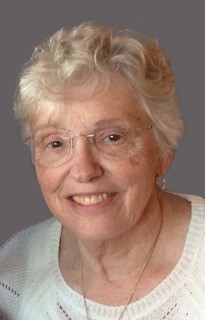 By Tanya Metaksa
What's New– Federal: Sen. Chris Murphy tries to pass H.R. 8 by unanimous consent and fails; State Legislation: State Legislation: California: There are less than 4 weeks to submit registration for "assault weapons"; Los Angeles: An ordinance prohibiting "ghost guns" passed the City Council; Illinois: HB2791 passed the legislature; New Jersey: Gov. Murphy calls for more gun control laws: Pennsylvania: Governor Wolf vetoed SB565, constitutional carry. Politics: Pennsylvania: Dr. Oz, Republican candidate for U.S. Senate not a pro-gun candidate; Judicial: Duncan v. Bonta: En banc panel of Ninth Circuit Court reverses three-judge panel of Ninth Circuit.
Politics
   On the Monday after Thanksgiving Dr. Mehmet Oz announced that he was a candidate for the open U.S. Senate seat from Pennsylvania as a "conservative" Republican. Pro-gun columnist David Codrea writing in Ammoland details Dr. Oz's true opinion on the Second Amendment. Additionally, on a September 19, 2019 segment of his Dr. Oz TV show he promoted with great fanfare his support for 'Red Flag laws." Additionally, he tweeted in 2018 "Right now, the @CDCgov is NOT funded to study gun violence in this country. It's time we treat shootings as a public health problem. Contact your congressperson today to demand they fund the #CDC to comprehensively study gun violence. #EndTheBan http://congress.gov." Pennsylvania gun owners need to tell the Republican Party, "NO to OZ."
2022 Gubernatorial races:
Next year's political races will not only include every member of the US House of Representatives and one-third of the US Senate, but 36 out of 50 governors' seats will also be on the ballot. We will try and cover those races in which a pro-gun candidate is viable.
Texas: Governor Greg Abbott has been serving as the 48th governor of Texas since 2015. He has been a strong supporter of the Second Amendment and under his leadership Texas has become a constitutional carry state. In 2022 he will be running for his third term as governor. On Nov. 19 former (Congressman, Senatorial candidate and Presidential candidate) Robert Francis "Beto" O'Rourke announced his candidacy for the Democrat nominee for Governor. O'Rourke has run as an avowed gun confiscator in his last two campaigns. In fact, in a 2019 Presidential debate he shouted, "Hell, yes, we're taking your AR-15, your AK-47!" More information on O'Rourke's anti-gun position is available here.
Florida: The current lineup for the Florida governor's election next year is Governor DeSantis (R) versus at the moment a field of two announced Democrats: professional politician former Republican turned Democrat Rep. Charlie Crist and current Agriculture Commissioner Nikki Fried. On the Sunday before Thanksgiving Fried announced she has joined a lawsuit opposing Florida's firearms preemption statute, calling it "unconscionable that this law remains on the books." Ammoland has a good article on Fried and preemption. The current governor of Florida, Republican Ron DeSantis, has been a stalwart supporter of the Second Amendment and is running for re-election. Nikki has sent out an email where stating "As Florida's only statewide elected Democrat, I've taken on the NRA, fought climate change, legalized hemp, confronted historic racism, and stood up for your rights."
2021 Congressional Activity
   Senate activity: On December 2 anti-gun Senator Chris Murphy (C-CT) tried to pass H.R. 8 that passed the House early in 2021. His attempt was foiled when Senator Chuck Grassley (R-IA) objected to Murphy's "unanimous consent" request and then offered S. 1775, which would increase prosecutions and penalties for those that violate current gun laws.  As expected Sen. Murphy objected and both bills did not get a vote.
Congressional letter to BATFE: 51 Republicans signed a letter to BATFE that expressed their fear that a proposed rule could violated the law that states the federal government may not create a federal gun registry.
Rep. Michael Cloud's letter can be found here.
The Outdoor Recreation Act introduced by U.S. Senate Energy and Natural Resources Committee Chairman Joe Manchin (D-W.V.) and Ranking Member John Barrasso (R-Wyo.), no number yet, was announced on Thursday. Information on this bipartisan outdoor recreation bill can be found here.
H.R. 5376, President Biden's Build Back Better Act that was passed by the U.S. House of Representatives on Friday includes Billions of dollars that are earmarked for "Community Violence" gun control. In fiscal year 2022 these programs would get $150,000,000 and would increase each year until it reached $500,000,000 in fiscal year 2025, 2026, and 2027. Contact your Representative and U.S. Senators.
Discretionary spending for FY2022: The Biden Administration is asking Congress to increase spending for combatting "the Gun Violence Public Health Epidemic." Part of these funds will be given to the states and localities to "improve background check systems" and "incentivize State adoption of gun licensing laws." Firearms Policy
Coalition has a website dedicated to stopping this bill.
The House of Representatives passed gun control legislation using two bills: HR8, a "universal background check" bill and HR1446, a bill that would allow the FBI "NICS" check to be delayed indefinitely without "proof" that the buyer is not eligible to purchase. The votes were 227-203 for HR8 and 219-210 for HR1446.
Legislative Redistricting plans
The following states are meeting in special session to discuss and vote on redistricting of both the Congressional Districts and state legislative districts. Both parties during this process try to influence the boundary lines of these districts in order to favor their particular party. It is important that gun owners pay attention to these issues as it will decide which party may represent them for the next 10 years.
2022 Prefiled State Legislation
Various states will be pre-filing bills for the 2022 legislative session in the next few weeks. The following states will carryover 2021 legislation to 2022: Alaska, California, Delaware, Georgia, Illinois, Iowa, Kansas, Massachusetts, Maine, Michigan, Minnesota, Nebraska, New Hampshire, New York, North Carolina, Ohio, Oklahoma, Pennsylvania, South Carolina, Tennessee, Vermont, Washington, Wisconsin and West Virginia (House only)
Alabama: HB6,constitutional carry, has been prefiled by Rep. Shane Stringer.
Florida: Bills are being prefiled in anticipation of the 2022 legislative session. Rep. Anthony Sabatini has profiled HB6007, allowing Right-to-Carry permittees to carry on Florida college/university campuses. Two bills, HB181 and SB334, would require a background check when purchasing ammunition. Additionally, anti-gun Representative Gary Farmer (D) has introduced three anti-gun bills:SB204, requiring all firearms sale to be done through an FFL, SB210, repeal current FL law that prohibits firearm registration and SB214, banning the sale and possession of so-called "assault weapons" and large capacity magazines.
2021 State Legislation
California: Owners of "Other" type firearms now classified as "assault weapons" who wish to continue their lawful possession in California without making any modifications must submit registrations by midnight, December 31, 2021. CRPA has set up a web page for Californians to ensure they understand the requirements, The Franklin Armory v. California DOJ case deals with this issue in the courts.
Los Angeles: A week ago the City Council passed an ordinance prohibiting the possession, purchase, sales, receipts and transportation of "ghost guns."
Illinois: HB2791, increasing the number of communities that can apply for grant money for gun violence programs. This bill passed the Senate with no dissenting votes and the House 71-41. It allocates $100 million for this program. As State Rep. Rita Mayfield argued, "This is $100 million, this is not free money…it is $100 million that will be appropriated in January whether we have it or not." Gov. J.B. Pritzker is expected to sign it.
Massachusetts: This week the Joint Committee on Public Safety and Homeland Security held a public hearing on firearms legislation. The legislation is expected to be considered over the next months into the 2022 session.
Michigan: The House Government Oversight Committee is considering HB5187 and HB5188. These two bills prohibit the Michigan State government from restricting Second Amendment rights during a declared state of emergency. During Governor Whitmer's declared state of emergency for COVID-19, she failed to include firearms and ammunition retailers as essential businesses.
New Jersey: Now that the legislature and Gov. Murphy have been elected, Murphy is calling for passing a "gun control" package in the "lame duck" session of the legislature. The lame duck session will allow all those legislators that have been defeated to once again pass more gun control legislation. The package includes A.12890/S.103, banning .50 caliber firearms; A.3686/S.372, immediate gun registration for all new NJ residents; A.1292/S.1481, ammunition registration,and A.1098/S.112), microstamping of firearms. More bills could be added to this "package."
New York: October 28 Gov. Hochul announced that she had signed a "legislative package" to fight a "gun violence epidemic." This epidemic according to the press release was caused by the "scourge of ghost guns in New York communities." The three bills were S.14A/A.163A, requiring the registration of unfinished frames or receivers and banning the sale of "ghost guns;" S.13A/A.266A, prohibiting the sale and possession of unfinished frames or receivers; and S.7152/A.6522, expanding the definition of a "disguised gun" to include toys.
Ohio: HB227, a constitutional carry bill, passed in the House 60-32. HB227 does maintain the existing Right-to-Carry law so citizens desirous of a permit may get one. The Ohio Senate passed SB185, that guarantees Second Amendment rights during a state of emergency. This bill will prohibit both local and state government from infringing on firearm possession, transportation, commerce, hunting and fishing. Also included is legal recourse for citizens whose rights are infringed.
Pennsylvania: On Friday, Governor Wolf vetoed SB565, constitutional carry. The full Senate has passed SB448, strengthening the preemption law on a strict party line vote. SB448 strengthens preemption law by adding the ability of persons "adversely affected" by ordinances that are passed by localities may take the municipality to court. New bills: HB1900, banning gun sales to anyone "whose name is included on the terrorist screening database" has been introduced. HB393, includes ammunition background checks in its dealer licensing requirements. The following pro-gun bills are still awaiting action. HB979, a pro-gun preemption bill, that was originally HB1066, has passed the House and is before the Senate Judiciary Committee. The following anti-gun bills are still in the House Judiciary Committee: HB361, a bill to undo the firearms pre-emption statute, and HB364, destroying confiscated firearms.
South Carolina: City of Conway: An ordinance was unanimously passed on first reading to prohibit open carry of firearms during public events and the city government building.
Wisconsin: Bills can carry over from 2021 to 2022. The Senate Committee on Insurance, Licensing and Forestry Committee voted 3-2 to pass SB516, a reciprocal carry bill and it also had a hearing onthe constitutional carry bill, SB619 but not votes were taken at that time.The Senate Committee on Judiciary and Public Safety held a hearing on two bills: SB584, allowing Right-to-Carry permittees to carry in a place of worship, and SB570, to protect firearms dealers, manufacturers, etc from frivolous lawsuits. The Committee did not vote on these measures during the hearing. AB498, restoring under-21 adults' right to carry has been introduced.
Judicial
Cases are grouped by court venue. New cases are added as they develop and some of these cases will be removed from this report if there is inactivity for a period of time. We will try and follow those cases that are active and impact the most gun owners.
US Supreme Court (SCOTUS)
New York State Rifle & Pistol Assn (NYSR&PA) v. Bruen: Oral arguments were held. You can read the transcript here and listen to arguments here. Amicus briefs can be found here. This case concerns the carrying of firearms outside the home. According to the Supreme Court orders: "The petition for a writ of certiorari is granted limited to the following question: Whether the State's denial of petitioners' applications for concealed-carry licenses for self-defense violated the Second Amendment." As a split exists in the Circuit Court decisions regarding this premise, SCOTUS will attempt to resolve the issue. It has taken more than a decade to get the Supreme Court to take up another Second Amendment case after Second Amendment victories in Heller and McDonald.
Aposhian v. Garland: The SCOTUS review on this case has not been held yet. On August 2, 2021 W. Clark Aposhian filed a petition for a write of certiorari with the U.S. Supreme Court. This case was filed originally filed in 2019 seeking a preliminary injunction against the BATFE's reclassification of "bump stocks" as "machine-guns". The district court upheld the BATFE interpretation, as did a panel majority of the Tenth Circuit. The Tenth Circuit then granted a petition for review en banc. Then the Tenth Circuit vacated its prior order and reinstated the panel opinion. This case is now before SCOTUS asking for a writ of certiorari to the Tenth Circuit to rehear the case en banc. This case is similar to GOA v. Garland listed below.
Non-SCOTUS Federal cases
Duncan v. Bonta: (formerly Duncan v. Becerra) On November 30, 2021 the Ninth Circuit Court of Appeals, sitting en banc, reversed the opinion of both the district court and the three-judge panel of the Ninth Circuit. Both those judgements had held that the ban on so-called "large-capacity magazines" was unconstitutional. On Aug. 28, 2020 the California office of the Attorney General filed a petition for an en banc hearing on this case. CRPA President Chuck Michel responded to the reversal by saying, "We are truly disappointed that the Ninth Circuit en banc panel decided to go against the solid constitutional reasoning of other judges to strike down this win for gun owners. We will be appealing to the Supreme Court for a final determination because gun owners deserve to have someone fighting for them and their rights. The Second Amendment is a fundamental right, and it is time that courts stop treating that right like a second-class gift from government."
According to the CRPA website, "the Duncan plaintiffs will petition for certiorari in the Supreme Court—with CRPA's full and focused support."
Heller v. District of Columbia: After Dick Heller filed his fourth legal case against the District of Columbia, challenging the city's current law outlawing the manufacture of firearms within the district, the D.C. Attorney General recommended that the D.C. City Council modify the ordinance.As a result, the city council voted 12-1 to amend the law on Nov. 16 to allow the manufacture of firearms within the district. According to Heller the recent vote was an emergency measure, and the city still has to permanently repeal the original language.
N.J. and A.L. v. Sonnabend: Oral arguments in this case were held on Friday in the U.S. Court of Appeal for the Seventh Circuit. To listen to the arguments A case whether student speech is covered by the First Amendment. Students in two different Wisconsin schools were denied their 1st Amendment rights when they wore clothing depicting firearm(s) to school. The District Court Judge William Griesbach ruled on May 3, 2021 that the 1st Amendment does not protect students' rights to wear clothing in school that depicts firearms in a non-violent, non-threatening manner. The case was appealed on July 9. No time certain has been set for a ruling.
NRA v. Cuomo: This case is set for oral arguments on Jan. 13, 2022.Filed in 2018 in the US District Court for the Northern District of New York alleges that then-Gov. Andrew Cuomo and NY Department of Financial Services (NYDFS) violated the First Amendment rights of the NRA. The governor and Maria T. Vullo (Chair of NYDFS) did so by sending "guidance" letters to banks and insurance companies that do business in New York State urging them to stop doing business with NRA.
Alves v. McNamara:In early 2020 the MA governor Charles Baker COVID-19 signed an emergency order that forced "all businesses and other organizations that do not provide COVID-19 Essential Services [to] close their physical workspaces…" The plaintiffs in this suit are individual gun owners seeking to get a License to Carry (LtC) that is necessary under Massachusetts law to purchase or transfer a firearm. The defendants were a growing number of Police Chiefs. With every passing month the number of plaintiffs and defendants were added including a resident of the city of Boston and its police chief. After longer than is allowed under MA law, plaintiffs were being given their LTC and being dropped from the suit. Finally, the remaining plaintiffs and the city of Boston went to mediation and the case was settled with Boston paying attorneys' fees and costs.
Todd Yukutake, et al., v. Clare E. Conners: On Oct, 14 the state if Hawaii filed notice of appeal to Judge Seabrights's decision. Two state of Hawaii firearms laws, requiring an individual to purchase a firearm within 10 days of obtaining a permit to acquire and requiring a gun owner to physically bring a firearm to the police department for inspection within 5 days of acquiring it, were overturned by Judge J. Michael Seabright of the US District Court for the District of Hawaii on Aug. 16.
Fahr v. San Diego: Immediately after the San Diego mayor Todd Gloria signed Ordinance O-2022-7, banning so-called "ghost guns" Firearms Policy Coalition (FPC) filed a lawsuit and a motion for a temporary restraining order and preliminary injunction to block enforcement of the law in the United States District Court for the Southern District of California.
Francisco v. Cooke: Federal litigation brought by the plaintiffs in the US District Court for the District of New Jersey challenging the NJ carry ban. Brought by Firearms Policy Coalition (FPC) challenging the New Jersey law that "makes it a crime for law-abiding individuals to carry a loaded handgun outside of the home unless they have been issued a permit to carry a handgun, thus denying them their right to bear arms. State law requires permit applicants to demonstrate a "justifiable need," among other requirements."
GOA v. Garland: A case brought against BATFE's rule that "bump stocks", a non-mechanical accessory, transform firearms into a machine gun. The US District Court for the Western District of Michigan ruled against a preliminary injunction, thus the case was appealed to the U.S. Court of Appeals for the Sixth Circuit, where a three-judge panel vacated (reversed) that ruling. The U.S. Department of Justice appealed for a rehearing en bank putting the case back on the docket for oral arguments. I8 states filed an amicus brief in opposition to the bump stock ban.
Defense Distributed v. Bruck: This case was originally named Defense Distributed v. Grewal. Grewal was the former New Jersey Attorney General, but became Director of SEC enforcement in June and the new New Jersey Attorney General is Andrew Bruck. Both Dave Workman and I have written about this case. Workman's summary is here and mine is here. After the Fifth Circuit ruled that this case was to be decided in the Fifth Circuit Court, which is in Texas, the former attorney General of New Jersey Gurbir Grewal, appealed to SCOTUS unsuccessfully in March 2021. Now the plaintiffs, Defense Distributed and the Second Amendment Foundation are in court to restore the case back to the Fifth Circuit Court of Appeals for a decision.
Miller v. Bonta: The state of CA has filed an emergency order to stay enforcement of Judge Benitez's June 4, 2021 ruling and the Ninth Circuit Court granted the emergency stay. Judge Roget T. Benitez ruled that California's "assault weapons" ban is unconstitutional. The judge stayed the ruling for 30 days to allow the state of California time to appeal. For a complete description of the unprecedented ruling see Dave Workman's article.
Ban on firearms for citizens ages 18-21 in federal court
Andrews v. McCraw: this lawsuit filed on Nov. 9 seeks to overrule NRA, Inc. v. McCraw in the Fifth Circuit Court of Appeals.
Baughcum, Jr. et al. v. Jackson, et al: a case in the US District Court for the Southern District of Georgia against a state ban against 18-21 year olds Second Amendment rights. The plaintiffs just filed a reply in support of summary judgement.
NRA v. Swearingen: The opening brief by the NRA was filed on August 17, 2021 before the US Court of Appeal for the Seventh Circuit. This is a case that deals with the age of majority. U.S. District Judge for the Northern District Mark E. Walker wrote a strange opinion in which he he stated, "for better or worse" he was precluded from ruling any way other than upholding the law.In 2018 after the Marjory Stoneman Douglas High School massacre the Florida legislature passed a gun law that prevented people under the age of 21 from buying any firearms, except if they had parents or relatives to assist them. Before the passage of that law people under 21 were prohibited under federal law from buying handguns but were able to purchase rifles and shotguns.
Meyer v. Raoul: The Second Amendment Foundation (SAF), the Illinois State Rifle Association, Firearms Policy Coalition, Inc. and three citizens ages 18-21 years of age are challenging the Illinois ban on allowing concealed carry for anyone not 21 years of age. In filing the lawsuit Alan M. Gottlieb, SAF founder notes, "Citizens in this age group enjoy nearly all of the rights guaranteed by the Constitution except when it comes to the Second Amendment. This cannot be allowed to stand."
State cases
Guns Save Lives, Inc. v. Zahra, Ali: Cook County Commissioners have re-implemented the gun and ammo tax and allocated all revenue to violence prevention programs and passed Cook County Firearm Tax Ordinance No. 12-O-64. The original litigants are now going back to the Illinois Supreme Court on the question of constitutionality of the new ordinance.
This original ordinance as well as the new 2021 ordinance imposes a $25 tax on the retail purchase of any firearm sold within Cook County. Three years later, the Cook County Board of Commissioners amended this ordinance to add an additional tax on the retail purchase of firearm ammunition (this is included in the 2021 ordinance). Then on Oct 21 in a unanimous opinion the Illinois Supreme Court made it known that the Cook County Commissioners' taxes were clearly unconstitutional. The justices wrote, "We agree that the ordinance impose a burden on the exercise of a fundamental right protected by the second amendment" and in so deciding quoted from the United State Supreme Court decision of 2010, McDonald v. City of Chicago: "it is clear that the Framers and ratifiers of the Fourteenth Amendment counted the right to keep and bear arms among those fundamental rights necessary to our system of ordered liberty." Dave Workman's article covers this case in great detail.
Edmonds v. Bass: After the Washington Court of Appeals ruled earlier this year that the city of Edmonds ordinance was preempted by state statute, the city of Edmonds appealed to the Washington Supreme Court. Oral arguments have been scheduled for January 11, 2022.