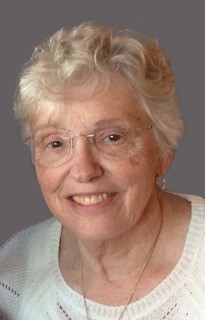 By Tanya Metaksa
What's New—Elections: primary elections being held in several states: Kansas, Tennessee and Florida; State Legislation: Virginia—Special Session to convene August 18 with HB961 on deck;check out VCDL fighting against local gun ordinances; Judicial—Rupp v. Becerra: Oral Argument Oct. 8.
2020 Elections
Presidential Election 2020: NRA-PVF endorsed President Trump for reelection.
Colorado: Giffords PAC has promised to spend at least $1.25 million to elect John Hickenlooper, the anti-gun former Colorado governor, to the U.S. Senate. According to the Second Amendment Foundation and Scott Gottlieb much of this money is from federal Paycheck Protection funds.
Kansas: A primary election will be held in Kansas on August 4. A current state Representative J.R. Claeys is challenging NRA-PVF "F" rated State Senator Randall Hardy who is described by NRA/ILA as "an 'F' rated incumbent who supported large capacity magazine bans, so called 'assault weapons' bans, while opposing constitutional carry and stating in a Facebook post the he did not believe you should be able to carry a firearm outside of your home."
Tennessee: A primary election will be held on Aug. 6 and several candidates have received endorsement from the NRA Political Victory Fund: In the Senate: District 22—Senator Bill Powers; District 24—Senator John Stevens; and District 32—Senator Paul Rose. In the House: District 92—Rick Tillis.
Trump Administration
In a move that was long overdue and supported by firearms manufacturers the Trump Administration rescinded a 2002 policy that had halted the export of American made firearm suppressors to markets throughout the world. Lawrence G. Keane, National Shooting Sports Foundation (NSSF) Senior Vice President and General Counsel, applauded the policy change stating, "This is a commonsense decision to allow U.S. manufacturers to compete in overseas markets where suppressors are not only legal, but are often required for recreational shooting and hunting. This is another win for the firearm and suppressor manufacturers by the Trump Administration. Earlier this year, the Trump Administration finalized the U.S. Munitions List to Commerce Control List Transition, streamlining the export process for firearms. That was an export reform, years in the making and only held up for domestic political reasons. U.S. manufacturers, domestic production and U.S. workers will all benefit from this practical decision."
2019-2020 Gun Control in the U.S. Congress
HR 1957, the Great Outdoors Act: This bill supports sustained wildlife conservation, public land hunting and recreational shooting. It supports full, dedicated funding for the Land and Water Conservation Fund (LWCF) and addresses the maintenance backlog of public lands and water projects across the United States. The conference report passed both the House and Senate and it is on its way to President Trump.
A group of 12 Republican Representatives sent a letter to Attorney General Barr asking him to investigate the attack on the Second Amendment by St. Louis Circuit Attorney Kim Gardner who has charged Mark and Patricia McCloskey with a felony count of unlawful use of a weapon when they were defending their lives and their home from an unruly mob.
HR 6318, The Urban Progress Act of 2020: The alleged purpose of this bill is—To expand economic opportunities, improve community policing, and promote common-sense gun violence prevention in underserved communities, and for other purposes. This bill, among other measures will allow the BATFE to delay NICS checks for an indefinite amount of time. Something the anti-gun groups have been pushing for quite a while.
A group of anti-gun state Attorney Generals led by AG Washington State Bob Ferguson sent a letter to U.S. Senate leaders requesting they pass legislation to reauthorize the Violence Against Women Act (VAWA) citing the spread COVID-19. The letter can be found here.
Anti-gun Senators send letter to FBI and BATF: Senators Murphy (D-CT), Blumenthal (D-CT) and Markey (D-MA) sent a letter to the FBI and the BATF requesting these agencies to adopt very stringent policies concerning gun sales including suspending all delayed firearms transfers indefinitely and store firearms transfer records for more than the legally required 90 days, which could lead to a gun owner registry. The letter can be found here.
H.R. 5717 and S. 3254- are the most far reaching gun control proposals with one exception. H.R. 5717, introduced by Rep. Hank Johnson (D-GA), is basically the wish-list of all the gun controllers in the world without completely banning firearms. A federal gun license with background checks and a 7-day waiting period, banning every semi-automatic, banning every magazine with over 10-round capacity; red flag laws; 30% additional tax on firearms and 50% tax on ammunition, draconian safe storage requirements, suppressor bans, one-gun-a-month restrictions, and more gun-free zones. S. 3254, sponsored by Sen. Elizabeth Warren, commonly known as "Pocahontas," grandfathered those weapons that are considered "assault weapons." We all know that is a ploy to try to win some Republican votes for the measure. It is necessary for every gun owner to contact their Republican Senators and ask them to vote no on S. 3254.
Awaiting action in the U.S. Senate: In February 2019 the House passed two extreme gun control measures—H.R. 8, a universal background check bill, and H.R. 1112, a bill to extend the time from 3 days to 10 days if a prospective buyer is not cleared in a NICs check. These bills are still awaiting action in the U.S. Senate and could be incorporated into any new legislation that the House passes.
State Legislation
California:
The Senate met and passed AB88 which is a budget bill that includes an expanded definition of assault weapons, and moves up the effective date of precursor parts restrictions from 2024 to 2022. This bill now has to be passed by the Assembly, which could happen at any time. The Assembly met and passed both AB2847, a microstamping bill; and AB2362, fines for FFLs. It is expected that these bills will quickly move to the Senate floor for a vote. The Senate passed SB914, more restrictions on loaning a firearm,and SB1175, prohibiting certain species of African wildlife, during the week of June 22. The Assembly passed AB2699, expanding handgun storage requirements.
Connecticut:
A special session has started. A bill dealing with community policing was expected to be debated. As of the date of this report—gun control does not appear to be included.
Georgia:
Reconvened June 15.
Hawaii:
The legislature has adjourned. HB2744, restricts firearms parts with exceptionally vague language and SB3054, adding new penalties for not reporting the permanent removal of a firearm from the state, were passed and are awaiting consideration by Governor Ige. HB1902, banning possession of magazines capable of holding more than 10 rounds, and SB2635, additional restriction on ammunition purchases, did not pass prior to adjournment.
Indiana:
As of July 1 sections of HB1284 become effective. The old four-year permit becomes a five-year Right-to-Carry Permit that is free. Churches can establish their own firearm carry policies. In order to curtail frivolous lawsuits certain cases of the use of justified force can provide immunity to the victim.
Illinois:
As we have mention this year there has been a delay by the Illinois State Police in issuing Firearm Owner's Identification Cards (FOID). See Bradley v. Kelley in the Judicial section.The legislature has reconvened for three days per week. Senate Bill 1966, the gun control package from 2019, is still waiting to be scheduled for a hearing in Senate Committee.
Iowa:
Gov. Kim Reynolds signed HF2502, protecting shooting ranges from being shut down by local ordinances, as well as HF716, expanding deer hunting ammunition and youth hunting opportunities.
Maryland:
The state's background check system that requires a seven-day wait before a firearm can be transferred crashed on June 23, 2020. It was restored on June 25 but it caused a delay in allowing transfers. According to NRA/ILA a gun control advocacy group has seized upon this problem to support changing Maryland law to allow indefinite delays.
Massachusetts:
The state of Massachusetts set out a memorandum regarding Safety Standards for Hunter Education and Firearms Identification Card for license to carry firearms classes. This can be accessed here.
Missouri:
A special session of the legislature devoted to violent crime has been called by Governor Michael Parsons that convened on July 27th. This topic could include gun proposals.
New Hampshire:
The House of Representatives has reconvened as of June 11 and the Senate as of June 16.
New Jersey:
Outdoor shooting ranges reopened May 22. It took a lawsuit being filed by the Association of New Jersey Rifle and Pistol Clubs to get Gov. Phil Murphy to finally allow indoor ranges to open on July 2, 2020 subject to social distancing and sanitization protocols, and a capacity limit, among other things.
North Carolina:
The legislature has adjourned for the summer but are scheduled to return in September. Governor Roy Cooper (D) wasted no time in vetoing HB652, allowing citizens to defend themselves during religious worship.
Ohio:
SB317, allowing certain persons to be armed within a school safety zone, was sent to the Senate Government Oversight and Reform Committee but no hearing has been held.
Pennsylvania:
Last year as a result of the passage of SB147 Sunday hunting was legalized in the Commonwealth. The three Sundays in 2020 are Nov. 12 for archery deer hunting, Nov. 22 for bear hunting and Nov. 29 for rifle deer hunting. HB1747, legislation to prevent the governor from suspending Second Amendment rights during a state of emergency, passed House.The bill was referred to the Senate Judiciary Committee on June 30. The Game Commission extends 2019-20 shooting range permits for an additional 2 months until August 31.
Rhode Island:
Reconvened June 17.
Virginia, The Virginia Citizens Defense League:
This group has a major campaign to prevent local gun control ordinances. AlthoughThe City Council of Newport News, the City of Alexandria have already voted in favor of gun control ordinances, there are a total of 149 jurisdictions that have voted in favor of not passing any more gun control ordinances at the local level. The information can be found here.
Virginia:
According to the Virginia Citizens Defense League (VCDL) Gov. Ralph Northam has said he will convene a special session of the General Assembly to deal with gun laws in August and HB961, that was continued to 2020 appears to be the vehicle. Check out the VCLD website where there is a special link to send a message to legislators. As of Aug 2 at 9 pm EDT13,810 citizens have used this link.
Judicial
Rupp v. Becerra:
Oral arguments before the United States Court of Appeals for the Ninth Circuit have been scheduled for October 8, 2020. This case is an appeal from a 2019 decision of the United States District Court for the Central District of California that found that the California Assault Weapons ban was not unconstitutional. The plaintiffs are supported by the NRA, and the CRPA. This case argues against the California ban on so-called Assault weapons using the SCOTUS Heller v. DC decision of 2008.
Daily News v. NYPD:
When New York passed the SAFE act in 2013, it included a provision that applicants for any firearms license in NY state could request an exemption from the information on their application becoming public. If the licensee is granted this exemption the licensee's name and address will NOT be disclosed. Prior to the enactment of this act, the names and addresses of all firearms licenses in the state were public information. In March 2018 the Daily News requested from the NY City Police Department the names, and type of permit that had been issued between 2014 and 2017. The lawsuit has gone on for 2 plus years. On 7/21/2020 the Supreme Court of the State of New York issued a decision: "The petition is hereby granted to the extent of ordering respondent (NYC Police Department) to turn over the name, zip code and license category of all person to whom respondent granted a firearm license during Calendar Year 2018."
Bradley v. Kelly:
The Second Amendment Foundation (SAF) and the Illinois State Rifle Association filed a lawsuit against the Illinois State Police (ISP) for not complying with state law that requires the ISP to either approve or deny an application for a FOID card. See the announcement by SAF..
Soto v. Bushmaster:
This column has been following this case since 2014 when families of those murdered in the Newtown school shooting began their effort to find the firearm's manufacturer—Bushmaster that is owned by Remington Outdoor Company—responsible for the tragedy. We wrote in 2019 after the CT Supreme Court overruled Connecticut State Superior Court Barbara Bellis' rejection of the original lawsuit:
The Connecticut Supreme Court in a divided 4-3 ruling allowed the Soto v. Bushmaster case to proceed. This case was brought by the survivors and representative of the students massacred in 2012 at Sandy Hook Elementary School. The families of nine of the victims and a teacher filed a lawsuit in Dec. 2014 against Remington, the distributor and the gun dealer that sold the AR15 to Adam Lanza's mother. A hearing was held on Feb. 22, 2016 on Remington's motion to dismiss the case. On Oct. 14, 2016 Judge Barbara Bellis dismissed the case ruing, "This action falls squarely within the broad immunity provided by PLCAA." PLCAA is federal law that gave limited immunity to firearms manufacturers from frivolous lawsuits that were initiated to bankrupt the industry. However, it did allow for exceptions such as marketing products that are defective or being in violation of a marketing law "causing the plaintiff's injuries." This latter exception is what 4 of the 7 CT Justices used to allow the case to proceed. The CT Unfair Trade Practices Act (CUTPA) prohibits "unfair methods of competition and unfair or deceptive acts or practices in the conduct of any trade or commerce." The plaintiffs alleged the advertising used military language and symbols to appeal to potential school shooters and violent criminals…The National Shooting Sports Foundation (NSSF) issued a statement that said, "The majority's decision today is at odds with all other state and federal appellate courts that have interpreted the scope of the limited exception, which is contrary to legislative text, canons of statutory interpretation and the legislative history of the PLCAA."
Remington appealed the CT Supreme Court decision to the US Supreme Court (SCOTUS) that in November 2019 refused to hear the case and sent it back to Judge Bellis' courtroom where a trial is scheduled for 2021. In February 2020 the 10 families streamlined their case into a single case that focuses on the marketing of the AR15-style rifle which motivated the shooter to commit his crimes. Remington has fought to protect its employees from questioning under oath. On June 15, 2020 Judge Bellis denies Remington's motion to shield its executive from discovery questions by the plaintiffs' attorney. Remington has now filed a motion to dismiss based on the fact that there is no proof that the shooter ever saw any advertising or was motivated by such advertising.
Peter Elhert, et al. v. Colonel Gary T. Settle:
This case is based on the passage of bills during the 2020 legislative session. As a result, Virginia Code 18.2-308.2:5 requires background checks for private firearm sales including the denial of sales to adults under the age of 21. In an opinion letter to Elhert's attorney Judge J. Frederick Watson explained in great detail his reasoning in the decision of the 24th Judicial Circuit Court of Virginia in this case. Watson upheld most of the Act but "because the application of the Act currently creates a prohibition on Lowman's right to purchase a handgun, the Court enjoins the defendant from enforcing the Act on adults under the age of 21."
Lee, Gun Owners of America, Inc. et al v. U.S. Justice Department, Bureau of Alcohol, Tobacco, Firearms, and Explosives, et al:
Gun Owners of America is suing BATFE since it reversed its policy that holders of Alabama Right-to-Carry Permits commonly known as "CCP" are exempt from the NICS background check when purchasing a firearm. BATFE in its "public safety advisory" now "claims that, because certain ATF sheriffs have allowed a few ineligible people to obtain CCPs, the exemption for the entire state is now revoked."
Rhode v. Becerra:
Plaintiffs' Attorneys have requested an extension to July 31, 2020 to prepare briefs in this case. The state of California in order to help in its arguments in this case is now using police raids on persons who have purchased ammunition and but didn't pass the background check. Another article in California Political Review is entitled "California Ammunition Raids Put Innocent People at Risk of Police Violence." The issue is the 2016 California law that was passed by voters as Proposition 63. US District Judge Roger Benitez declared that the ammunition background check requirement for purchases violates the Second Amendment and declared it unconstitutional. However, hours after that decision The U.S. Court of Appeals for the Ninth Circuit granted a temporary stay on the preliminary injunction by Judge Benitez. Thus all the restrictions on purchasing ammunition in California are in effect again. Further information on the original ruling can be found here.
Ross v. Melekas:
The Second Amendment Foundation, the Connecticut Citizens Defense League and two individual plaintiffs are suing the Connecticut enforcers of the magazine limitation on the basis of the Second and Fourteenth Amendments to the U.S. Constitution.
Thomas, et.al. v. Illinois State Police:
The Second Amendment Foundation and Illinois State Rifle Association have sued the Illinois State Police in federal court over the agency's sluggish handling of Firearm Owner Identification (FOID) card applications and renewals. The story is here.
Jones, et al v. Becerra:
This lawsuit is challenging the "California Age-Based Gun Ban" that prohibited adults between the ages of 18 and 20 from acquiring any firearm. United States District Judge denied the applications from three anti-gun groups Everytown, Giffords Law Center and Brady from filing amicus briefs as their "partisanship is apparent."