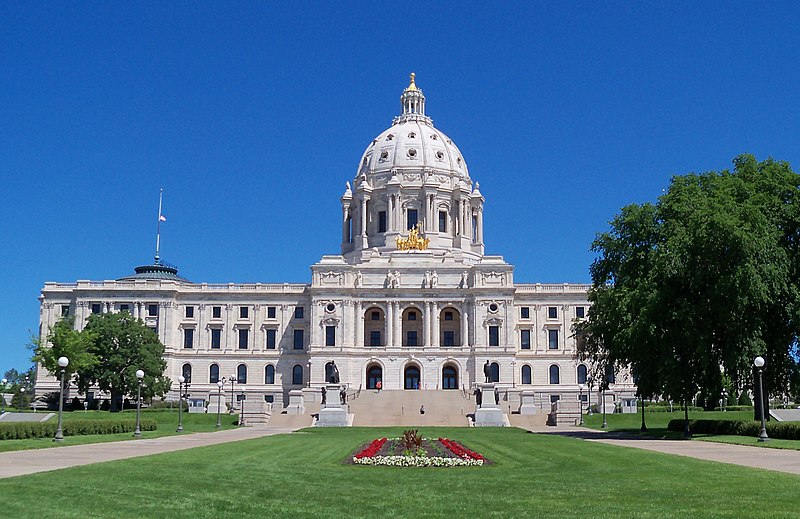 The sheriff of Minnesota's Sherburne County has issued a public letter declaring his continued opposition to gun control laws now being pushed at the Legislature in St. Paul.
According to KNSI News, Sheriff Joel Brott released the letter Thursday, and it is already drawing attention on Facebook.
Sherburne County is located northwest of Minneapolis.
The sheriff is advising his constituents, and all citizens of the state, to contact members of the Minnesota House or the state Senate.
"Once again, there is legislation at the state Capitol that would bring stricter gun control measures to all Minnesotans," Sheriff Brott wrote. "And once again, I am being inundated with questions asking for my position on this issue. My position has not changed since taking office in 2009. I have actively opposed these types of laws since that time, publicly and privately."
He counsels Minnesota citizens to contact not only their local representatives, "not just the ones in your voting district."
"I urge everyone who has a strong opinion on this issue, regardless of where you live in this state, to be active and contact individual legislators to make your voice heard," Brott added.
Brott is not alone in his criticism of gun control. Writing at the Park Rapids Enterprise in a guest editorial, Republican State Sen. Steve Green accused Democrats of "once again working to strip Minnesotans of their Constitutional right to arm and defend themselves."
Sen. Green said several "extreme bills" have been moving through the state House of Representatives, including HF 14 ("universal gun registration"), HF 15 ("red flag"), HF 396 ("safe storage") and HF 601 (reporting lost or stolen firearms, penalties for failing to report).
"Democrats are trying to limit access to firearms for law-abiding gun owners," the senator said.
He contended that Minnesota voters are fed up with legislative overreach.
"The response has been clear," he wrote, "Minnesotans do not want legislators in St. Paul taking away their Constitutional right to keep and bear arms.
"I find it concerning," he added, "that this is the only way Democrats have chosen to address rising crime rates. Instead of working to support the police and giving them the tools to succeed, they are intent on limiting access to firearms."