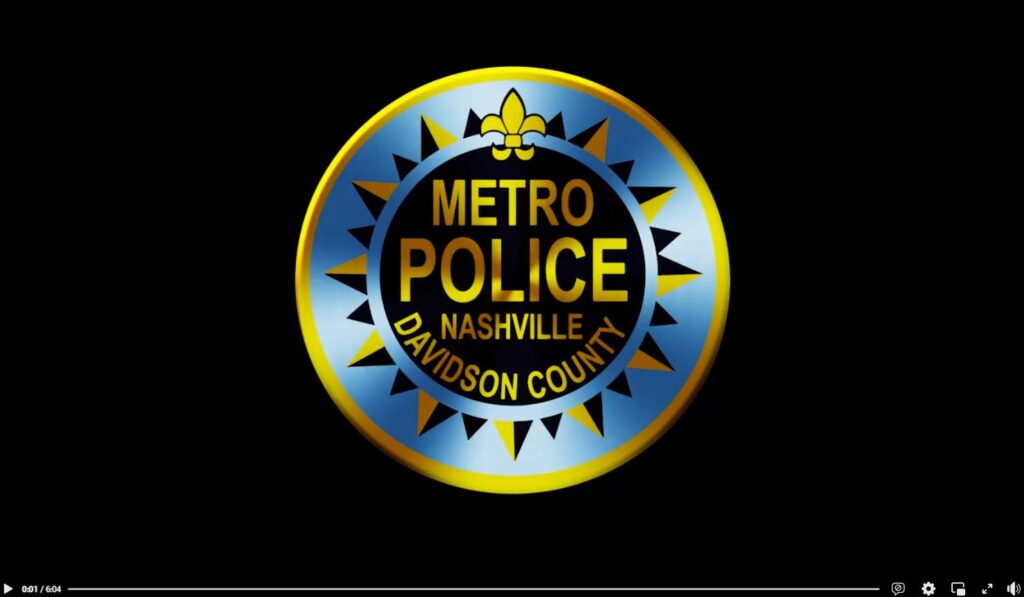 By Dave Workman
Editor-in-Chief
Dramatic bodycam footage from two different officers shows a fast, determined response to Monday's rampage shooting at Nashville's Covenant Presbyterian school, with less than four minutes between the time heavily-armed police entered the building to the time the killer was down on the second floor.
Nashville Officers Rex Engelbert and Michael Collazo, both of whom appear to have fired at Audrey E. Hale the 28-year-old woman who fatally shot three 9-year-old children and three adults at the school. The footage graphically shows the suspect on the floor, appearing lifeless. She was dressed in camouflage pants and was wearing what appears to be a tactical vest.
Within a short time of having their pictures posted on the department's Facebook page, Engelbert and Collazo were being hailed by hundreds of admiring Nashville citizens. One woman wrote, "Thank you for running toward the threat unlike the cops at Uvalde. You saved more children and staff. Job well done officers. I do know you train for this, but I do pray for the peace of your souls in having to take a life. Peace and comfort be with all of those involved."
Fox News is reporting that Hale is described as "a transgender former student" at the school, but whether that provides a clue about a motive for the attack has yet to be determined.
Fox Digital quoted Dave Katz, CEO of Global Security Group, who described the response thusly: "That's exactly what has to be done… Heedless of officer safety, you enter and dispatch the shooter."
TGM timed the short time frame from beginning to end, from building entry to the time when Engelbert and Collazo fired is approximately 3 minutes, 54 seconds. During that time, a team of responding officers made their way through the school building, checking several rooms on the first floor before the sounds of gunshots coming from the second floor can be heard. The team ascends stairs, makes its way down the hall to where the deadly confrontation occurs.
It is the sort of video footage television reporters warn viewers is "graphic."
Also appearing on the police department's social media page are other images from the incident, including one showing a bullet hole through the windshield of a police patrol car, indicating the shooter fired at responding officers.
Public comments are universally supportive of the police response.
"Thankful for these two heroes, whose quick action, more than likely saved many lives," one woman wrote. "Thank you for your service, Officer Engelbert and Officer Collazo! I can't imagine what you both went through at such a tragic scene. Prayers for you both, as well as all those affected by this terrible tragedy."
Another woman commented, "Thank you for not hesitating to save those precious children and faculty. The shooter planned to do so much worse… and you are truly heroes."
A third declared, "Thank God for these HEROIC officers and all the MNPD officers who responded and worked the crime scene yesterday!! No doubt many lives were saved by their actions. I just learned this morning that they were taking fire as they came upon the scene. God bless the MNPD!!"