By Joseph P. Tartaro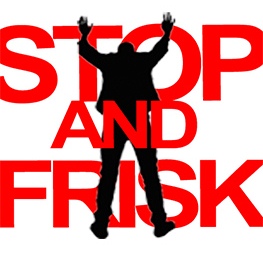 Executive Editor
The New York Civil Liberties Union (NYCLU) today unveiled "Stop and Frisk Watch", a free and innovative smart phone application that will empower New Yorkers to monitor police activity and hold the New York Police Department (NYPD) accountable for unlawful stop-and-frisk encounters and other police misconduct, much of which is the focus of several civil rights lawsuits against the city pending state and federal courtrooms.
"Stop and Frisk Watch is about empowering individuals and community groups to confront abusive, discriminatory policing," NYCLU Executive Director Donna Lieberman said at a lunchtime press conference in the City.
"The NYPD's own data shows that the overwhelming majority of people subjected to stop-and-frisk are black or Latino, and innocent of any wrongdoing. At a time when the Bloomberg administration vigorously defends the status quo, our app will allow people to go beyond the data to document how each unjustified stop further corrodes trust between communities and law enforcement."
A detailed analysis of the stop and frisk program under Mayor Michael Bloomberg using the NYPD;s own data can be downloaded from the civil liberties organization's website: www.nyclu.org.
The new app includes a "Know Your Rights" section that instructs people about their rights when confronted by police and their right to film police activity in public. The Stop and Frisk Watch is intended for use by people witnessing a police encounter, not by individuals who are the subject of a police stop.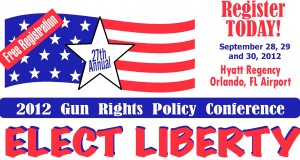 Stop and Frisk Watch is available in English and Spanish, thanks to a translation by Make the Road New York. Initially available for Android phones, an iPhone version will be released later this summer. The app allows bystanders to fully document stop-and-frisk encounters and alert community members when a street stop is in progress. It has three primary functions:
1. To record an incident with audio by simply pushing a trigger on the phone's frame. Shaking the phone stops the filming. When filming stops, the user immediately receives a brief survey allowing them to provide details about the incident. The video and survey will go to the NYCLU, which will use the information to shed light on the NYPD's stop-and-frisk practices and hold the Department accountable for its actions.
2. To listen when people in their vicinity are being stopped by the police. When other app users in the area trigger Stop and Frisk Watch, the user receives a message reporting where the police stop is happening.
3. To allow users to report through the survey process a police interaction they saw or experienced, even if they didn't film it.
The NYCLU developed Stop and Frisk Watch with Jason Van Anden, a Brooklyn-based visual artist and software developer who previously developed the Occupy Wall Street app, "I'm Getting Arrested."
Last year, the NYPD stopped and interrogated people 685,724 times, a more than 600 percent increase in street stops since Mayor Bloomberg's first year in office when there were only 97,296 stops. Nine out of 10 of people stopped were innocent, meaning they were neither arrested nor ticketed. About 87% were black or Latino.
The NYCLU analysis showed that black and Latino males between the ages of 14 and 24 accounted for 41.6% of stops in 2011, though they make up only 4.7% of the city's population. The number of stops of young black men exceeded the city's entire population of young black men.
Stop and frisk is a crime fighting policy that has been used in New York City since Mayor Michael Bloomberg has been in office, as well as in some other cities to target gun crime and confiscate illegal firearms. However, while general justified and constitutional if initiated wisely by officers with probable cause to stop suspects, critics say it should not be as widely used as in New York City. Others cities, like Philadelphia, use it more sparingly than New York.