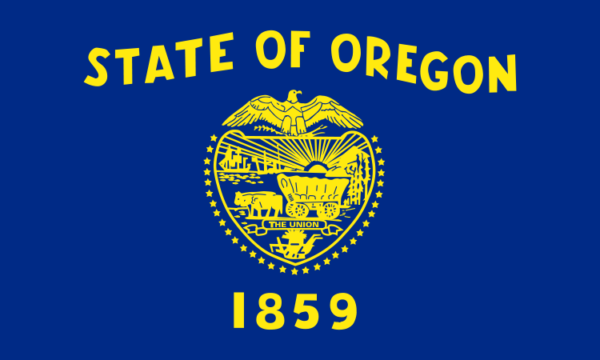 By Dave Workman
Editor-in-Chief
Kerry Spurgin, speaking on behalf of the Oregon State Shooting Association during Thursday's public hearing on a package of gun control bills in Salem, explained in 25 words why all three of these measures will not accomplish what proponents insist they will.
"There is no evidence and there is no logic that would lead us to believe that a criminal would follow any one of these laws," Spurgin said, according to the Courthouse News.
The report noted that Spurgin subsequently insisted these bills, if passed, will "just infringe upon lawful citizens."
It is not clear whether any Democrats got the message, however.
The hearing, held before the state House Judiciary Committee, concerned three specific gun control bills, detailed by the Oregon Capital Chronicle:
House Bill 2005, requested by Democrat Attorney General Ellen Rosenblum, would ban so-called "ghost guns." It "punishes manufacturing, importing, offering for sale or transferring undetectable firearm by maximum of 10 years' imprisonment, $250,000 fine, or both." It is scheduled for a committee vote on Tuesday.
House Bill 2006 would raise the minimum age for purchasing firearms from 18 to 21. There are exceptions for firearms used for hunting and for people under 21 who are in the military or police.
House Bill 2007 is an effort to undo state preemption by allowing local governments to restrict possession of firearms in certain buildings owned or controlled by governing bodies of certain public entities, even if they are licensed to carry.
Joining Spurgin in opposition to all three proposals were Kevin Starrett of the Oregon Firearms Federation, Whitley Sullivan of Oregon Gun Owners and Aoibheann Cline of the National Rifle Association.
In his submitted statement, Starrett reportedly observed, "Until the requirements in this bill are declared unconstitutional, which they will be at great expense to your constituents, this bill will do nothing to impact criminals but will potentially entrap thousands of people who have no criminal intent."
According to the Capital Chronicle, written testimony was submitted by "several hundred people," and the measures are supported by majority Democrats and Rosenblum. On the other hand, State Rep. Court Boice (R-Gold Beach) was quoted by the newspaper, "We don't have a gun problem. We have a heart, mind and soul problem."
Michael Findlay, representing the National Shooting Sports Foundation, took a poke at one county prosecutor for not prosecuting 26 cases involving felons in possession of firearms, allegedly due to a "lack of public defenders," according to the Courthouse News. He reportedly told lawmakers to provide adequate funding to allow such prosecutions.
There were two sessions. A morning hearing heard from "experts" and elected officials, the Capital Chronicle said, while an evening session focused on public testimony. Supporters of the bills provided emotional testimony, with a huge turnout of T-shirt-wearing activists representing the Moms Demand Action gun prohibition group.
Rosenblum insisted that passage of HB 2005, the "ghost gun" ban, "will save lives and allow law enforcement to do its job of investigating crimes committed with guns."
Her assertion runs counter to what Canadian journalist and gun law researcher Tom Thurley wrote in last Sunday's National Post: "Multiple groups and individuals, portraying themselves as experts in firearm research, have misstated the current body of comparable research on firearm deaths in Canada and continue to mislead readers at home and abroad."
RELATED:
Canadian Says to Doubt Gun Banners' Claims About Saving Lives