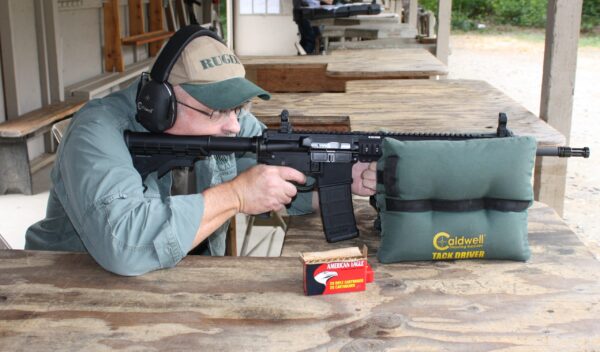 By Dave Workman
Editor-in-Chief
The Oregon Firearms Federation (OFF) and Sherman County Sheriff Brad Lohrey have filed a federal lawsuit challenging the constitutionality of gun control Measure 114, the restrictive new initiative passed by voters Nov. 8.
They are joined by Marion County resident Adam Johnson, a firearms retailer in Keizer. The legal action was filed in U.S. District Court for the District of Oregon in Pendleton. The 18-page complaint names outgoing Gov. Kate Brown and Attorney General Ellen Rosenblum as defendants.
It is the first legal challenge of the new gun control law, and others are expected within days in an effort to obtain an injunction prior to the new legislation taking effect on Dec. 8.
Measure 114 requires training and a purchase permit issued by a police agency before anyone can buy a gun in Oregon. It also bans the future sale and purchase of magazines holding more than 10 rounds, but allows owners of existing magazines to retain them and use them in specific locations.
Opponents of the measure say local law enforcement agencies are not equipped to provide the training required, and there is no approved safety course at this point. Also, there are no permit forms available, and without these things in place, Oregon gun sales will effectively be shut down Dec. 8, critics say. They are also concerned this legislation will put many "mom-and-pop" gun stores around the state out of business.
According to Fox News, "Opponents, including the left-wing Socialist Rifle Association, say it would infringe on constitutionally protected rights and could reduce gun access among marginalized communities and people of color if law enforcement agencies are the arbiters of the permitting process. They also say permitting fees and the cost of the firearms course could also be barriers to access."
OFF's Kevin Starrett spent months warning Beaver State voters about the problems inherent with the gun control measure.
The Hill noted in its coverage, "The Democrat Coalition heralded the measure's passage, saying the rules 'will reduce gun violence and save lives – let's pass more of them across the country!'"
This amounts to a warning that anti-gun-rights groups in other states may try to follow Oregon's lead, unless opponents are successful in their court challenges.