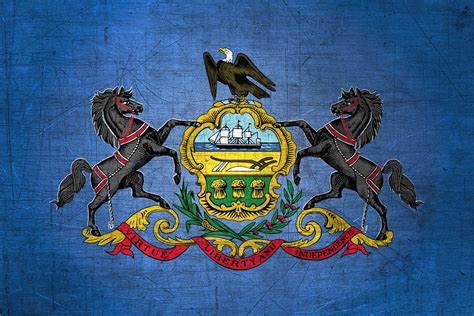 Majority Democrats in the Pennsylvania House on Monday passed two of four gun control bills, setting the stage for a possible confrontation with the Republican-controlled state Senate, which traditionally has been cool to new gun laws.
According to the Associated Press, the measures passed Monday are:
A "red flag" law allowing authorities to "temporarily" seize firearms from people "in crisis."
Expanded background checks to include all private transfers.
While Democrats, who have a razor-thin majority, contend these bills will result in suicide prevention and lower violent crime, most Republicans are not convinced. As reported by WTAE News, the "red flag" bill (HB 1018) passed on a 102-99 vote, with two Republicans jumping ship to vote with Democrats, while one Democrat crossed the aisle to vote with the GOP minority.
The background check expansion measure (HB 714) was passed 109-92, also with a few Republicans crossing over.
A third measure—requiring lost or stolen firearms to be reported within 72 hours—failed by a single vote (101-100). A fourth bill, requiring long guns to be sold with trigger locks, did not come up for a vote Monday.
House Democrats may enjoy a short feeling of victory, because when the Senate reconvenes on Monday, June 5, the Republican majority in the upper chamber may stop this gun control legislation in its tracks. WGAL News noted Tuesday that Senate Republicans "aren't keen to pass new restrictions on guns."
As noted by US News & World Report, Democrats are describing their legislation as "moderate," while Republicans suggest it may be unconstitutional.
According to WTAE News, House Speaker Joanna McClinton (D-Philadelphia) called passage of the two bills just the beginning.
"While this is just the first step," McClinton said, "by passing these commonsense and responsible gun safety measures we've shown our neighbors and communities that we are listening and we are acting, and that we stand with them in combating senseless gun violence." Nowhere has there been any indication the Legislature is going to crack down on criminals.