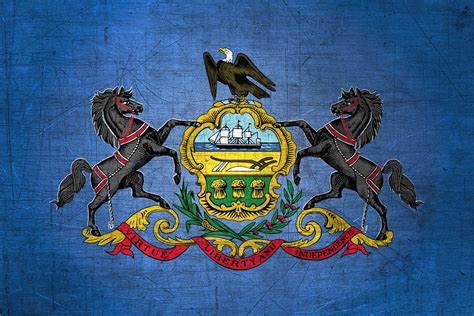 By Dave Workman
Editor-in-Chief
Democrats narrowly controlling the Pennsylvania state House of Representatives are pushing a gun control agenda, passing four pieces of legislation that may not get much farther, considering the state Senate is under GOP control, according to the Associated Press.
Perhaps Republican State Rep. Rob Kauffman (89th District) put the effort in its proper perspective when he observed, "If folks are using guns illegally, they're doubtfully going to be going through the law-abiding process to acquire that gun. I appreciate the intent but it seems to be a lot of symbolism over actual substance."
Proposals include a "red flag" law, a requirement that "long-barreled" firearms (rifles and shotguns) must be sold with trigger locks, a requirement to report lost or stolen guns to police within three days and "expanded" background checks that would include private sales of "sporting rifles and semi-automatic rifles," and shotguns.
Democrats hold a one-seat majority in the state House, which suggests they may be playing this out for the benefit of the party's increasingly far-left-tilting base without any real hope of succeeding. As the AP report notes, Republicans controlling the Senate have been "protective of gun rights."
This fact hasn't stopped anti-gunners from hoping for miracles, perhaps.
Earlier this week, the Pennsylvania Capital-Star quoted Josh Fleitman with CeaseFirePA, a Keystone State gun control advocacy group, observing, "With the new gun safety majority in the House, and the constant drumbeat of the majority of Pennsylvanians increasingly demanding change, we're hopeful that we'll see real progress on broadly popular legislation like safe firearm storage and requiring the reporting of lost and stolen firearms, as well as extreme risk protection orders and universal background checks."
To anti-gunners, Democrat control translates to a "gun safety majority."
The process got started more than a month ago. In late March, as reported at the time by WGAL News, gun control proponents held a rally at the Capitol in Harrisburg and then sat in on a meeting of the House Judiciary Committee to talk about gun laws.
At the time, CeaseFirePA's Fleitman asserted, "If we can get movement on them (the gun control proposals), if we can get them passed into law, we know for a fact we will see less gun violence across Pennsylvania. People will feel safer; they will be safer."
Philadelphia surpassed 100 homicides last month, according to WHYY News. It did represent a 14 percent decline from the same time last year, the report noted. Last year, the city logged more than 500 homicides.
Last year, according to the Pittsburgh Post-Gazette, Pittsburgh experienced one of its "deadliest years."