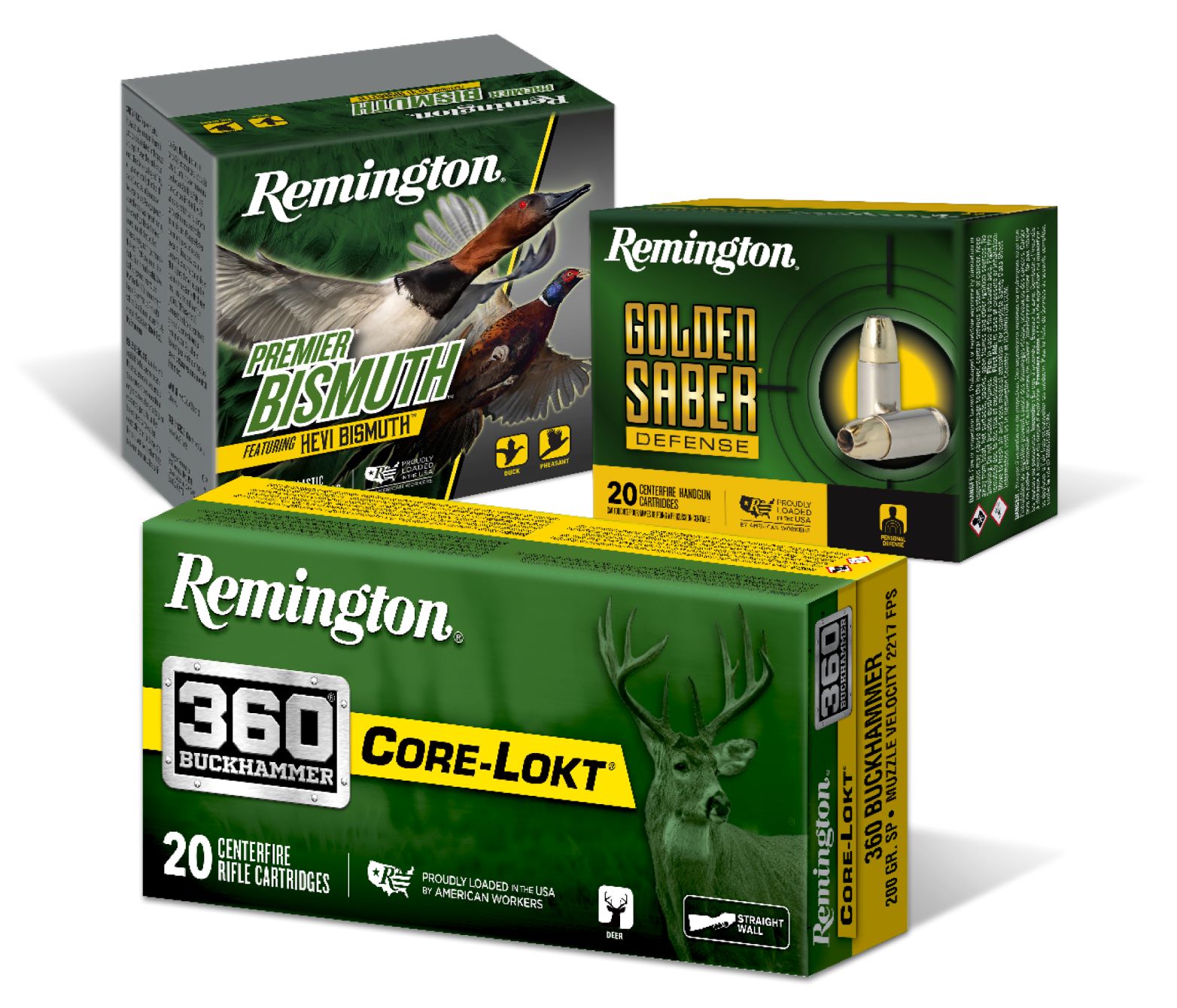 Remington Ammunition has officially announced their 2023 product lineup, including entries in handgun, rifle and shotgun loads.
"Big Green is gearing up for another successful year by introducing a variety of groundbreaking new cartridges that cater to all kinds of hunters and shooters," said Remington's Director of Marketing Joel Hodgdon. "Our team is working hard to continue the legacy of creating the most innovative and high-performing ammunition in the game. Here's to another big year for Big Green."
Remington Ammunition's new products include unmatched loads perfect for everyday carry, revolutionary big game cartridges, new rimfire packaging configurations and much more. These products offer advancements in manufacturing and technology that meet the needs of every hunter and shooter.
Golden Saber Defense: 10MM
Golden Saber Bonded Defense: 10MM
Golden Saber Defense Compact: 10MM
High Terminal Performance: 32 H&R Mag
Performance Wheelgun®: 32 H&R Mag
Remington Range: 9MM Luger, 40 S&W
Core-Lokt: 360 Buckhammer and 35 Remington
High Performance Centerfire: 308 Win
Premier Long Range: 6mm Creedmoor, 6.5 Creedmoor, 270 Win, 7mm Rem Mag, 30-06 Sprg, 308 Win, 300 Win Mag, 300 Rem Ultra Mag
Premier Match: 223 Rem
22 Viper: 22LR
22 Yellow Jacket: 22LR
SubSonic Rimfire: 22LR
Express Buckshot: 12 Gauge, 20 Gauge
Gun Club Cure: 12 Gauge
Gun Club Target: 12 Gauge
Premier Bismuth: 12 Gauge, 16 Gauge, 20 Gauge, 28 Gauge, 410 Gauge
Remington continues to provide hunting and shooting enthusiasts with products that offer optimal performance and matchless accuracy. Find Remington ammunition at dealers nationwide and online. For more information on these new products and Remington ammunition and accessories, visit www.remington.com.