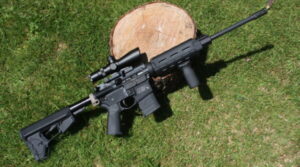 The attorney representing the Second Amendment Foundation in a federal court challenge to a Washington State ban on the sale of semiautomatic rifles to young adults has written to the Clerk of the Ninth U.S. Circuit Court of Appeals, bringing to the court's attention the similarity between that case and California's identical ban, which was struck down Wednesday.
Seattle attorney Joel Ard notes in his letter to Molly C. Dwyer, clerk of the court, that the ruling by a three-judge panel says, "the historical record shows that the Second Amendment protects young adults' right to keep and bear arms." That's the issue at the center of the Washington lawsuit.
After voters passed Initiative 1639 in November 2018, SAF and the National Rifle Association, along with two Evergreen State gun dealers and three private citizens in the 18-20-year age group filed suit in U.S. District Court.
The District Court ruled against SAF and its partners, so they appealed to the Ninth Circuit in San Francisco. That's where the three-judge panel just ruled against California's prohibition. The Washington law was pushed through via a multi-million-dollar election campaign against which gun rights groups were simply out-spent. But in a 70-page majority opinion written by Judge Ryan Nelson and joined by Judge Kenneth Lee—both Donald Trump appointees—the court essentially said Second Amendment rights are enjoyed by young adults, and there is historical evidence to support that position