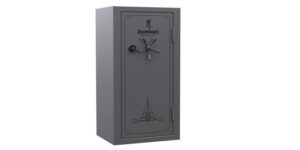 By Jim Dickson | Contributing editor
There are some important precautions that will help protect your firearms investment.
Insurance is one of the first that comes to mind. It's not enough just to buy insurance though. You have to realize that insurance companies exist to collect premiums, not pay claims. That's why lawyers are constantly litigating with them. They will always try to pay less than it's worth and they will offer less than the appraised value. The more expensive the gun the more trouble you can expect.
There are some basic steps that you must take to get a fair settlement. Guns must be photographed in sharp focus with the make, model, and serial number recorded. Do not depend on published gun value lists as the insurance company will look for ways to say that your gun is not worth that much. Each gun must be professionally appraised by a qualified gun appraiser with good credentials. Make a note of those credentials as he may not be available when you need him. The appraisal must be for each individual gun by serial number and the value listed as per the date specified on the appraisal. If you make a claim, you need him to update those values. If your appraiser is dead or otherwise unavailable, you will need another qualified appraiser to update them. It is common to need a lawyer in these cases. Make sure he has everything he needs for an open and shut case.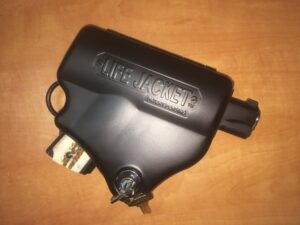 Stolen guns are a hot item among thieves. Putting game trail cameras where they can monitor anyone breaking in is important so the police have a decent chance to catch the criminals. Get a case number from the police for the insurance company and provide the police with the images from the trail cameras. The photos of the individual guns and the make, model, and serial number will show the police what to look for. Make sure you keep copies of all this for the insurance claim.
There are some precautions that can be taken to reduce the chances of theft. Anything that will slow burglars down is good. In and out in 60 seconds is an old criminal formula for dealing with potential burglar alarms. Taking the bolt out of a gun hoping that they will reject it is not reliable as they may not even take time to notice that. Cable locks are easily dealt with by bolt cutters. An alarm going off is a serious distraction making them more inclined to rush. Alarms that dispense tear gas can put that rush on steroids as long as they don't know it is there so they can wear gas masks. The problem with such devices is that they may be accidentally set off.
Gun safes are not easily dealt with in a hurry and that can provide real protection. I knew one man who bought a used bank vault door and had a proper bank vault built in his basement. Nobody was going to get his guns. This is more common than you might think. New or used vault doors are available.
I don't recommend buying a safe with a keypad "push button" combination lock. I prefer the old reliable dial combination locks. They last seemingly forever.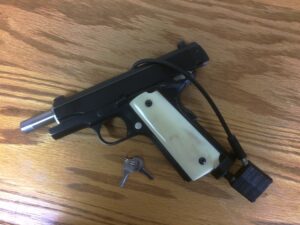 Hiding gun safes is another good strategy. Construction of a Safe Room turns a whole room into a gun safe and putting the guns inside a gun safe in that safe room is going to slow things down for any thieves.
Firearms can also be concealed and it is possible to have a gun safe hidden behind a wall, bookcase, false wall at the back of a closet, etc. If they can't find it, they can't get into it. When employing a false wall in a closet make sure the closet does not have a light switch as the dim interior of a closet helps hide any traces of your construction. Paneled interiors are easily converted for use by making some panels readily removable. There is plenty of space to hide rows of guns between most walls. Try to avoid exterior walls as they tend to transmit outside moisture to the inside. Note that proper construction of these hiding places requires a skilled contractor to insure the work remains hidden in use. This is no job for amateurs.

Fireproof gun safes come in many sizes but having one custom made is not economically viable so you may have to dispense with the protection that they offer in order to hide guns in some spaces.
Cabinets or bookcases set into the wall can be made partially or totally removable so that their opening in the wall reveals a space that guns can be stashed below them. Avoid bathrooms where the moisture will rust anything stashed there.
A bookcase can be made to swing out into the room revealing a place to store firearms behind it. This requires a bookcase that is heavily reinforced with metal for it must not touch the carpet when it swings out or it will become obvious at a glance from the wear and tear on the floor. This means it must rest on a base such as a 2×12 board elevating it above the carpet. It will require a concealed latch to lock it in place against the wall as well.
Furniture is mostly empty space inside and that offers some more possibilities. There is also space under many beds just covered with cloth.
The ultimate gun hiding place is the PVC pipe with end caps glued on. People often load these with a gun, ammo, and accessories and then bury them in case guns are banned. England buried many weapons in various types of caches during the early days of WWII against a possible German invasion and some of these arms caches are still being discovered. They knew that unarmed resistance is futile.
Guns can be hidden under fiberglass batting insulation in attics. Just be sure they are wrapped to prevent fiberglass getting in them. If the fiberglass looks disturbed then make sure it looks disturbed everywhere. This method also works with loose fill insulation.
Never hide anything in basements, where it might be unintentionally found by a repairman.
Insuring your guns while making sure that any thief has as much trouble as possible getting at them is the classic method of safeguarding your collection. Just remember that to be useful a defensive firearm has to be instantly available for use. I have known experienced gunfighters that kept loaded guns in every room in their house. Don't put your fighting iron where it is not instantly available.