Savage Arms offers a dedicated turkey shotgun in .410 bore that is available in several versions, including one with a thumbhole stock and others with a camo finish of Mossy Oak Bottomland or Obsession camouflage.
The Stevens 301 Turkey is a light, fast-handling shotgun that's perfect for those who appreciate the challenge of the .410, according to a company news release.
"We built the 301 Turkey guns around Federal's HEAVYWEIGHT TSS turkey loads," Jessica Treglia, Sr. Brand Manager at Savage Arms, said. "These shotguns are light, which makes them easy to hold still while you're calling in birds. The 26-inch barrel produces a tight pattern, which allows hunters to take ethical shots at longer ranges. If you're up to the challenge of hunting with a .410, you'll love the 301 Turkey models."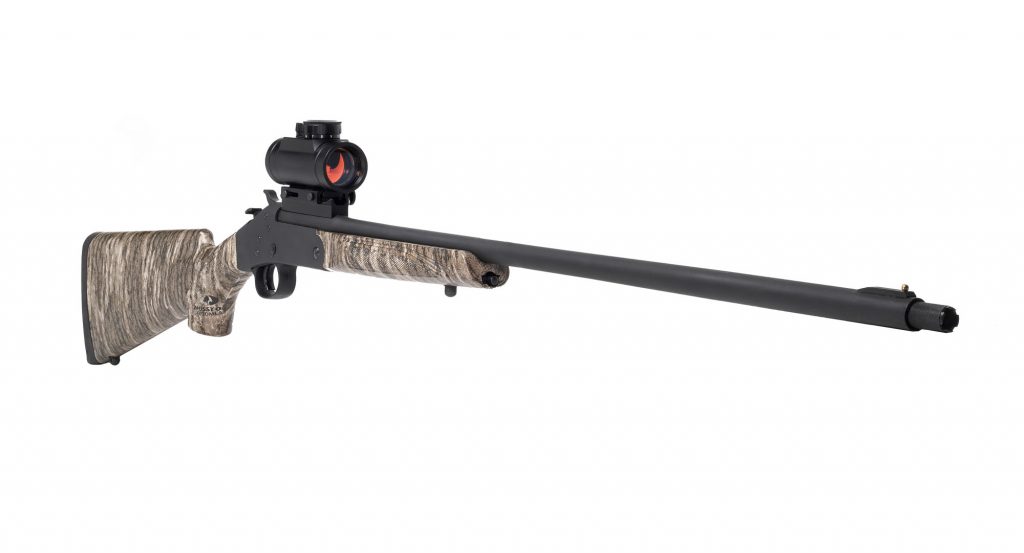 The Stevens 301 Turkey is a single-shot, break action shotgun with a removable one-piece rail that makes it easy to equip with an optic.
For those who want a larger bore, the 301 also comes in 20- and 12-gauge.
All of these shotguns have 26-inch barrels with an Extra-full choke tube included. The 301 Turkey gun has an exposed manual hammer, bead front sight that is compatible with TruGlo sight systems, a 3-inch chamber, and QD swivel studs fore and aft.
The Stevens 301 Turkey XP offers even more speed and precision with the addition of its 1×30 red dot optic, according to Savage. The optic comes mounted and boresighted. The 301 Turkey XP is available in Mossy Oak® Bottomland and Obsession camouflage patterns.

For those who prefer the speed and functionality of a thumbhole stock, Savage has the 301 Turkey Thumbhole. This shotgun's stock and ambidextrous check riser make it versatile for both right and left-handed hunters.
This version wears a synthetic stock and forend finished in olive drab.