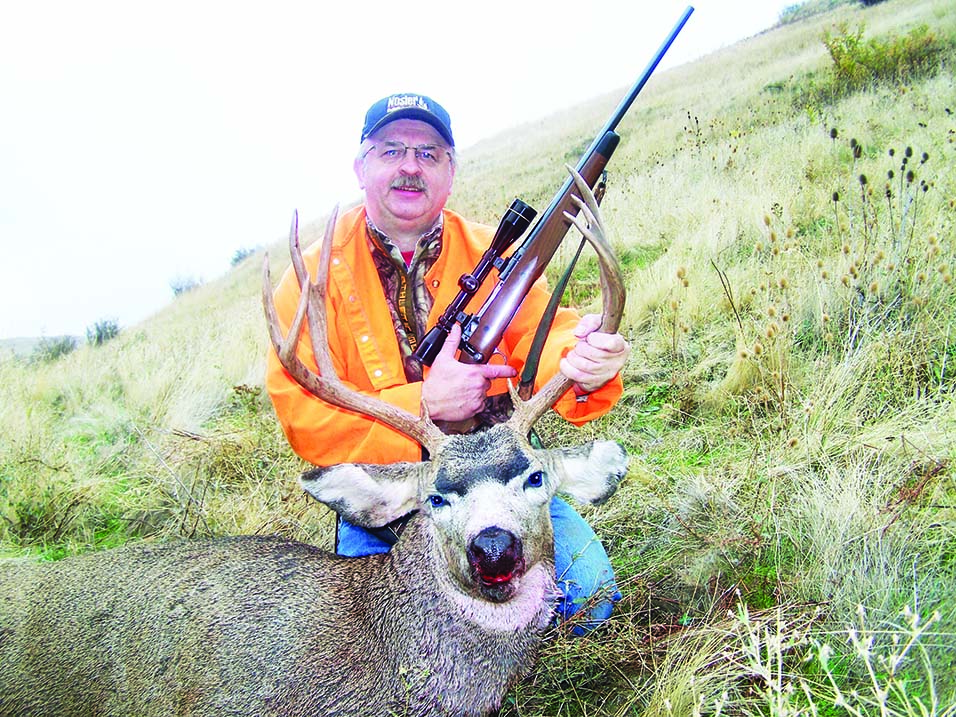 By Jim Dickson | Contributing Writer
As in any big undertaking, planning is the key to success, and this is especially true when preparing for the fall deer hunting season, no matter what part of the country you're in.
The first order of business is pre-season scouting to determine when and where the deer are moving in the area you intend to hunt. Check out all the deer trails. Locate the bedding areas, feed and water sources, scrapes, and other telltale signs of activity.
Only then should you select your stand where you will have the best chance of a shot.
Remember that deer are keenly aware of the changing of the seasons, and the increased human activity surrounding the hunting season opener and may instantly change their routine accordingly. If there is a full moon and clear skies the wiser ones will feed at night and lay up during the daylight hours.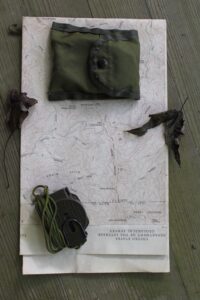 I once had a game warden say that he thought the deer had the hunting seasons posted deep in the woods where they could see them in advance! Well, they sure seem to know somehow. I remember spotting two deer crossing over the causeway to a small island in a marsh where the Game and Fish Commission had established a hunt camp for the quota hunts on the main island of Sapelo, off the Georgia coast. They crossed over at first light the day before the hunt started and stayed on that island (which was a no hunting zone) and the marsh around it until the hunt was over without anyone seeing them. Once the hunt was finished these same deer went back over the causeway to the main island. You can't tell me that they don't somehow know in advance.
It is also a good idea to practice your tracking before the hunting season as this most basic skill of hunting is becoming almost a lost art.
Physical Fitness
Getting in shape for the rigors of the hunt is something those who do not always stay in shape must do if they wish to perform successfully. I recommend weightlifting and running. I remember one middle aged man complaining that he needed an all-terrain vehicle because he was getting too old for all that goes with hunting. An older gentleman with his wife replied, "I don't know if you realize it, but your mother and I are both older than you and we still do all of that!"
Weight training also applies to holding a rifle steady. Many shots must be taken fast and fired off hand. In order to hold your rifle steady, you should mount and hold your rifle on an aiming point as long as you can several times a day. It doesn't matter how big and hard your muscles are, they have to be trained to hold steady while you are shooting.
It is one thing to sight a rifle in from a bench rest and quite another when you have to shoot off hand at a fleeting deer. You need to practice shooting off hand. Shooting at moving targets such as a can or smaller object swinging wide on a string is vital. Remember that your first sight picture is your best and practice firing as fast as the gun is cheeked. A running, leaping deer is not going to wait around while you fiddle over your sight picture.
Always invest in shooting practice before a hunt. I don't care how good you may have shot last year. That was then, this is now. Too many trophies of a lifetime have been lost due to poor shooting. Worse, many wounded animals have escaped to die a lingering, painful death. Remember the European hunting ethic of providing a swift and humane death to your prey. DO NOT wait for a one shot kill to take effect but fire as many shots as needed to bring the animal down swiftly.
Boot Care Essential
Hunters travel on their feet, and boots should be cleaned and oiled if they have been sitting in the corner since last year.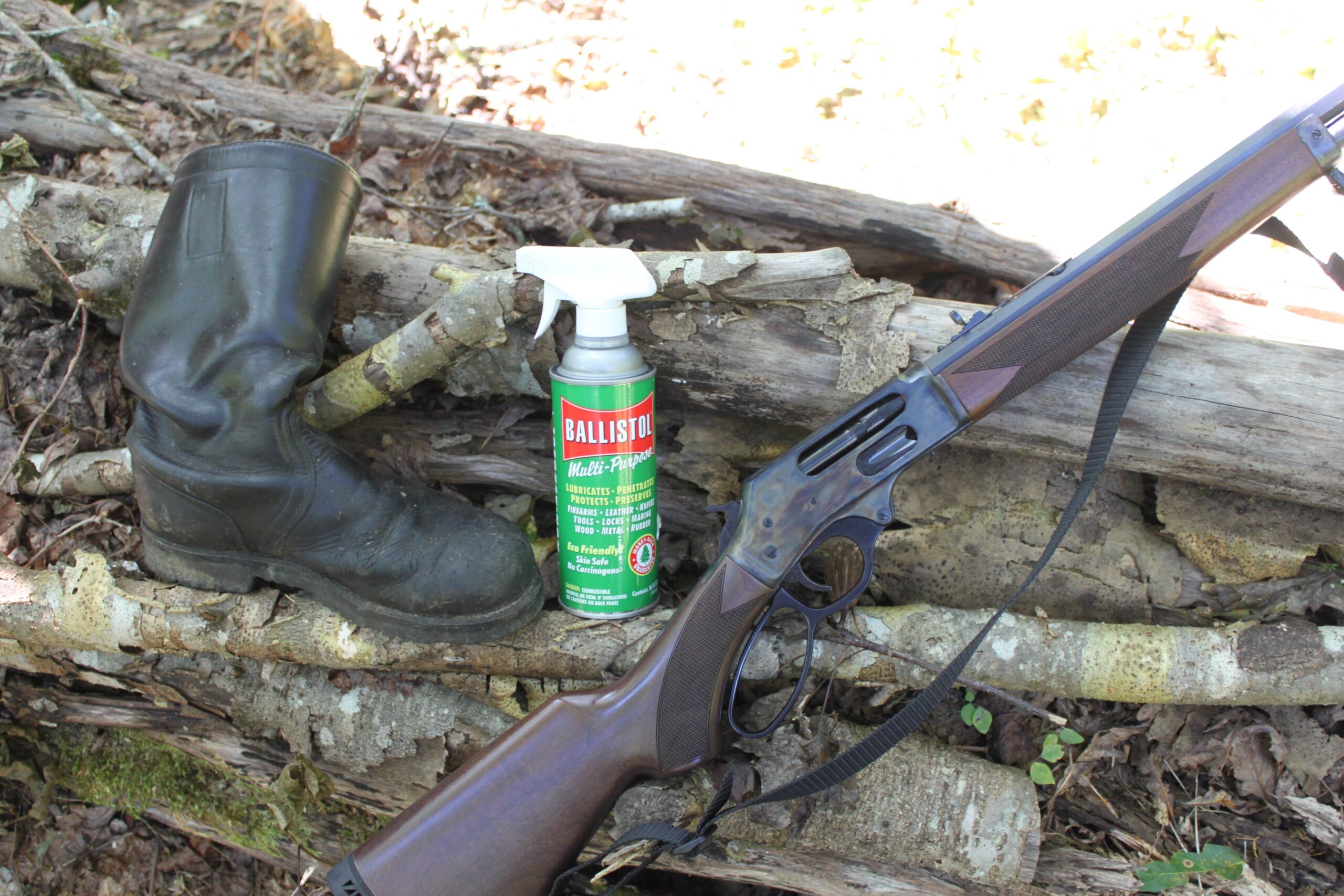 I prefer the German Ballistol oil for leather because, unlike neatsfoot oil, it won't rot old leather. Neatsfoot oil is great for new leather but don't overdo it. Back in the 1920's my father decided to soften a new pair of shoes, so he put a lot of neatsfoot oil on them. The stitches ended up pulling through the soft leather and the new pair of shoes was ruined. You can't do that with Ballistol oil.
If you have new boots, make sure that you thoroughly break them in before using them on a hunt. Far too many hunts have been ruined by supposedly comfortable new boots rubbing blisters. It is also a very good idea to get your feet conditioned to wearing even an old pair again because different shaped footwear rubs on different parts of your feet.
If you are going to go a tremendous distance on foot you need to practice doing that distance in the boots that you are going to wear. In my lifetime I have never been able to run 27 miles without working up to it or my feet would blister. I remained fit enough to run the distance, but I always had to work up to it or my feet would give me trouble. This is an important consideration if your hunt includes a lot of walking.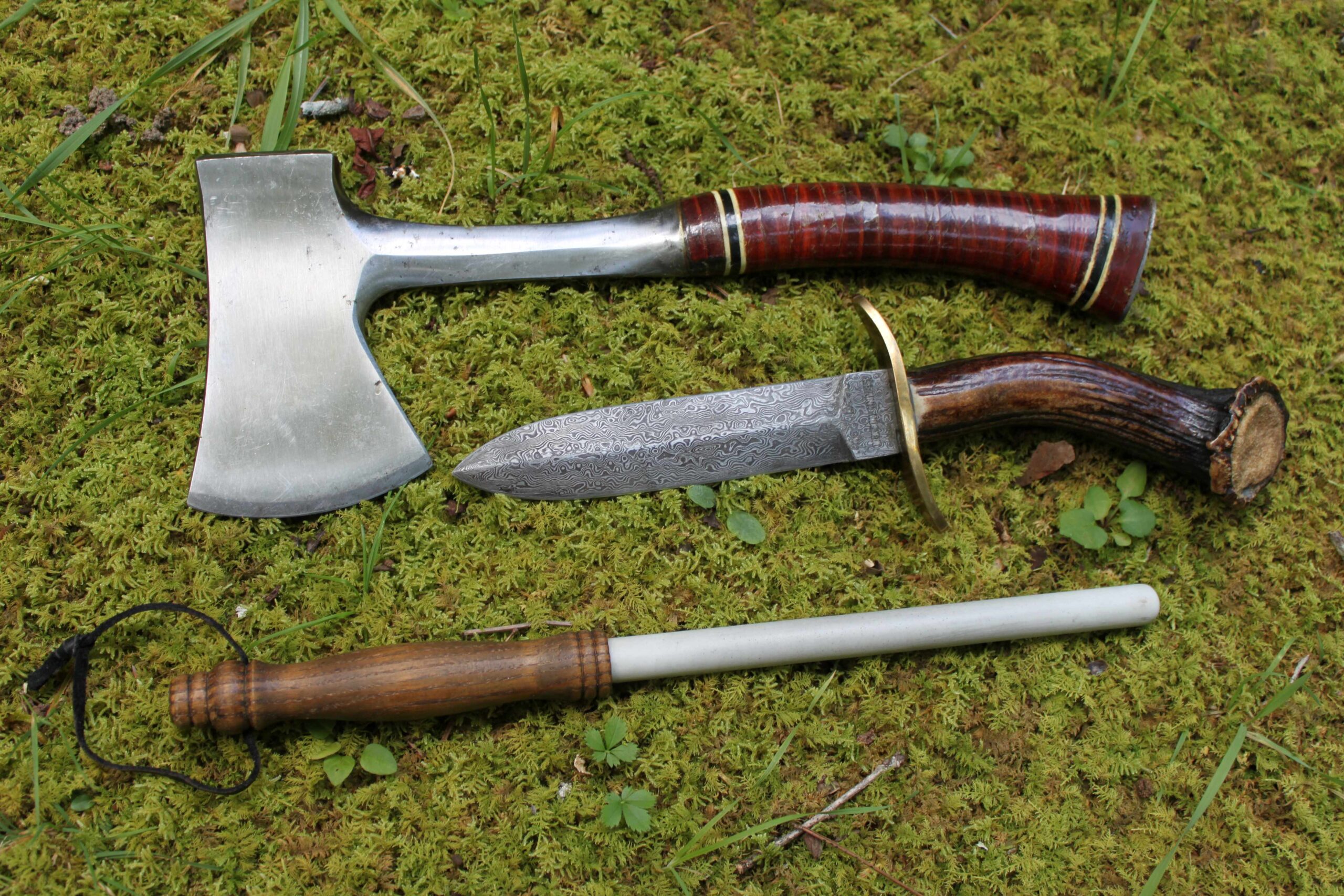 Knives should be sharp. Be sure to have a ceramic sharpener or small stone to touch up the blade before it gets really dull. If your game has been rolling in the sand, that won't take long either regardless of the steel used and it's hardness. Do like a professional butcher and always keep touching up the edge in use never letting it get dull.
(Editor's note: Cutting through deer and elk hair can also quickly dull a sharp edge.)
A compass and a map of the area you are to be hunting is always a good idea even if you have a GPS system as these can get broken.
Some sort of pocket rain gear can be a lifesaver if a sudden rain hits. Betty and I never let the rain stop us from hunting and sometimes that meant days spent out in the rain. This is when you really appreciate the German Ballistol oil for it forms an emulsion with water and as long as the mixture is 5% Ballistol, the water will evaporate without causing rust. Betty and I usually camped out for a week deer hunting. One week was so wet that we finally took our tent and everything into the dryers at the laundromat at the nearest town and spent one night in a motel. The next day we were back camping and hunting again.
Dress, Equip Properly
You should always have the proper clothing for outdoor living. Standing still in the pre-dawn cold waiting for a deer can be a lot different from being on the same stand at mid-afternoon.
Dress in layers and be prepared to take off and put on as needed. Goose down provides the greatest comfort range and a goose down parka can make the difference between comfort and misery. Remember, you are staying still on a deer stand. At least you are supposed to be staying still. That can be hard to do if you are freezing but if you move the deer may see you so dress accordingly.
A small square from a dark plastic bag just big enough to sit on will keep you dry when sitting on damp ground. Even when the weather is good the ground can still be moist, and sitting on it will get you wet.
A cap with a long bill will keep the sun out of your eyes and also keep the hood of a parka from falling down over them.
On some hunts a pocket size 8 X22 pair of binoculars will prove their worth glassing the cover deer hide behind before venturing out. Don't scrimp on the quality as cheap binoculars will give you an eyestrain headache over time.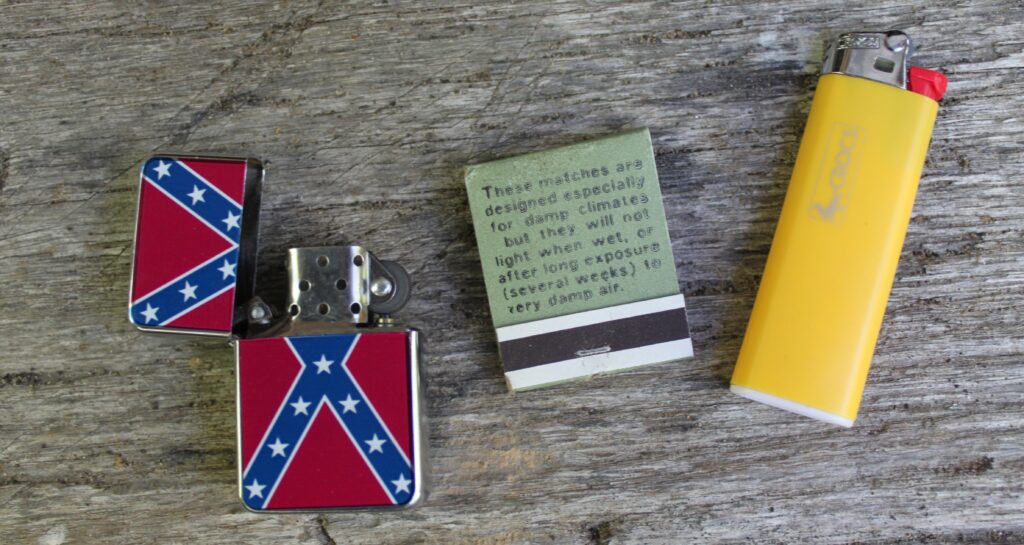 Always have the means of starting a fire. Matches are good and water-resistant ones work better in the damp conditions you may find yourself in. The old-fashioned Zippo windproof lighter fueled with lighter fluid before leaving works much better in the outdoors than the new Bic type butane lighters which blow out far too easily. When building a fire start with tinder and gradually work up to larger pieces of wood.
For wood gathering you need at least a hatchet or a machete and a full-size axe is always welcome. Short handle axes including the Hudson Bay type should be avoided as the arc of their swing puts them in line to strike your leg. They have caused many serious and sometimes fatal accidents over the years.
Never let the axe chop into the dirt where rocks and sand will damage the edge. Make a platform of wood under whatever you must hit on the ground. Axes and hatchets should be shaving sharp and kept in a store bought or homemade scabbard.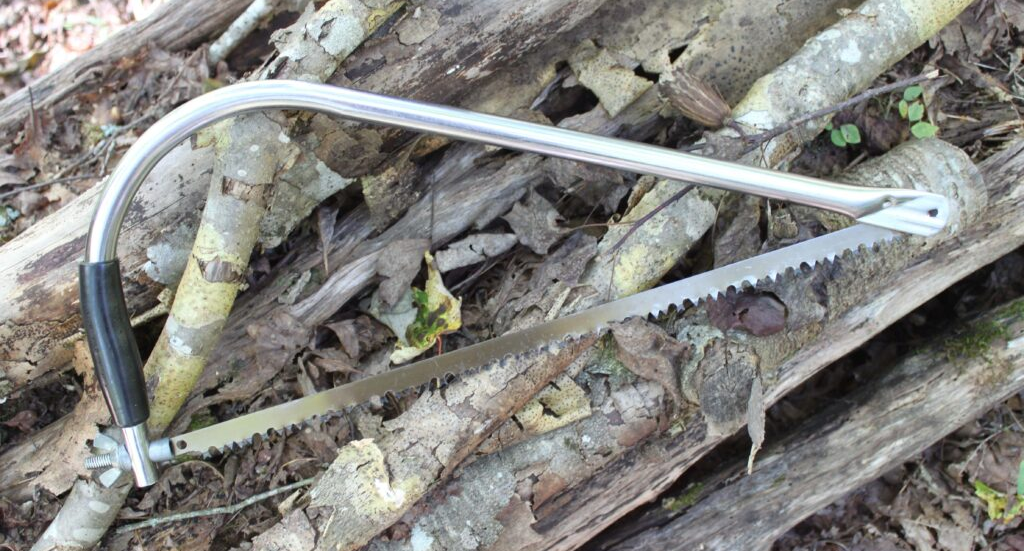 For a saw around camp a small bow saw will suffice. Never crank up a chainsaw at a hunt camp as it will alert all the deer within earshot. You don't want to scare them into the next county.
The military MRE rations are the most convenient food to take. Commercial versions often have less food in them than the military ones though. When cooking by a campfire you do not need an elaborate set up. Just placing the coffee pot and the cooking pot next to the fire will work fine.
When leaving camp before daylight and not returning until after dark, Betty and I used to take a WW2 Army musette pack with 2 MRE rations, a 2-litre soda pop, and a roll of toilet paper in it.
Mosquito repellent may be needed, and the new electronic mosquito repellents have a lot of people that like them. You can't swat mosquitos without alerting any deer nearby of your presence.
Like a military operation, the more planning and preparation you do the better your chances of success.