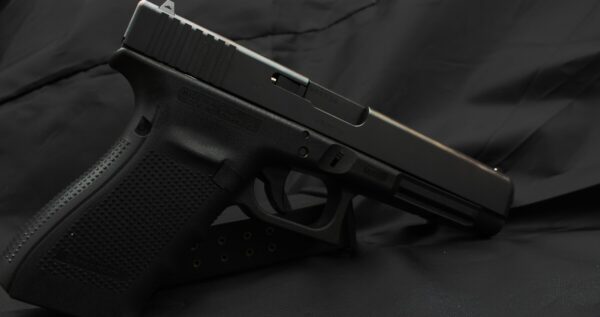 By Dave Workman
Editor-in-Chief
A leading Democratic-Farmer-Labor Party official in Minnesota has done what appears to be a 180-degree opinion reversal of Minneapolis police after she was brutally attacked during a carjacking as her children watched outside of her home.
Shivanthi Sathanandan, Second Vice Chairwoman for the Minnesota DFL, posted a 404-word message on her Facebook page, along with an image showing her bloodied face. According to the New York Post, Sathanandan "once vowed to "dismantle" the Minneapolis Police Department," but she is now calling for tougher law enforcement following the attack.
In her lengthy message, the DFL official said she and her children "were violently car jacked in the driveway of our home in Minneapolis. Four very young men, all carrying guns, beat me violently down to the ground in front of our kids. The young men held our neighbors up at gunpoint when they ran over and tried to help me. All in broad daylight."
She goes on to state, "I'm now part of the statistics. I wasn't silent when I fought these men to save my life and my babies, and I won't be silent now. We need to get illegal guns off of our streets, catch these young people who are running wild creating chaos across our city and HOLD THEM IN CUSTODY AND PROSECUTE THEM… Look at my face. These criminals will not win. We need to take back our city. And this will not be the last you hear from me about this.

"Thank you to the incredible Minneapolis 4th Precinct Officers, Mayor Frey, Chief O'Hara, Paramedics, neighbors, friends and DFL family, who all came to our aide during this terrifying experience. I'm so grateful for this community that wraps us in love." 

But Fox News recalled how in2020, "at the height of the George Floyd riots," Sathanandan's message on Facebook in which she declared, "We are going to dismantle the Minneapolis Police Department. Say it with me. DISMANTLE. The. Minneapolis. Police. Department…As allies, what can we do right now? LISTEN and LEARN from our Black siblings. And then AMPLIFY this message right now, in this moment. MPD has systematically failed the Black Community, they have failed ALL OF US. It's time to build a new infrastructure that works for ALL communities. If you are still disagreeing with that BASIC FACT, I'm not sure what to say to you."
Perhaps not surprisingly, Sathanandan does include a familiar call for gun control to "get illegal guns off of our streets." However, she does want the thugs held personally responsible.
According to her Facebook post, Sathanandan suffered bruises, "cuts all over my body" and a broken leg in the attack.