By Dave Workman - October 19 2021 10:07 AM -
Comments Off

on Virginia Race Tight: Anti-gunners 'Scared to Death,' Says Group
-
Breaking News
GOP gubernatorial candidate Glenn Youngkin. (Screen snip, YouTiube, Youngkin campaign) By Dave Workman Editor-in-Chief Virginia anti-gunners are "scared to death" that gun owners in the Commonwealth will turn out at the polls next ...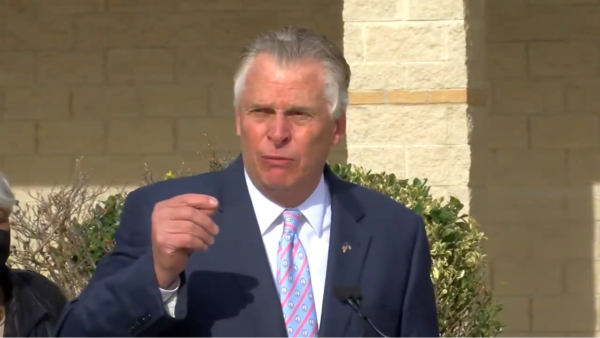 By Dave Workman - October 7 2021 04:25 PM -
Comments Off on VA Governor's Race 'Dead Heat,' Says Emerson Survey
-
Breaking News
Democrat Terry McAuliffe could be in trouble in his bid to be elected governor of Virginia. (Screen Snip, YouTube, WSLS) By Dave Workman Editor-in-Chief The Democrat stranglehold on the Virginia governor's mansion may ...