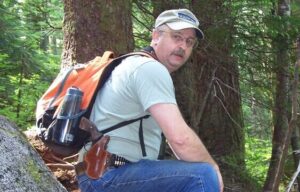 By Jim Dickson | Contributing Editor
Spring is a time of transition. Hunting seasons are over and new uses for the guns abounds.
As the weather improves it is time to practice shooting and teach the young 'uns how to shoot straight. The discipline necessary to master putting all the bullets in the black is an important part of growing up and something that will stand them in good stead for the rest of their lives. This is where the .22's shine.
It takes a lot of shooting to make a good shot and the lower noise level and absence of recoil is vital to their success. You can shoot a thousand rounds of .22 LR at a time without your shoulder ever knowing it. You won't do that with any centerfire rounds. Even if you don't notice the recoil from a centerfire the cumulative effects add up quickly.
Another factor is the relative cost of the ammo. Shooting a .22 LR used to be cheap but now it costs as much as some centerfire ammo. Without a return to the previous low prices we will not be able to adequately train the next generation of shooters. This is a vital factor in keeping both the shooting sports and the 2nd Amendment alive.
Remember there are only three ways to learn to shoot. Shooting, shooting, and more shooting. Winter is over and the weather is nice so get out there and shoot!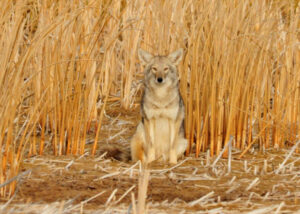 Warm weather brings out snakes in most parts of the country. Here in the South we have the world's largest rattlesnake, the timber rattler. A beast that often reaches 6 feet in length. I will not tolerate them among livestock, children, and pets. Those who say you should never kill a venomous snake must be anxious to get rid of their kids.
My preferred weapon of choice is an old full choked single barrel 12 gauge that completely obliterates the head with its poisonous fangs. That is important since a dead snake will still strike and bite on reflex action alone as I have observed repeatedly.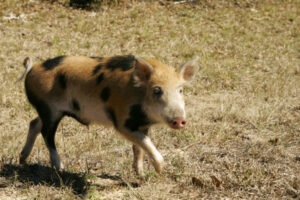 Game hunting may be over but the farmer's battle with livestock and crop raiders peaks in the spring. Coyotes are having pups and both parents are hunting day and night to feed them. They regard a farm as a free supermarket. They prey on livestock and have even been found hanging onto full grown cows trying to bring them down. Talk about over ambitious!
Since coyotes moved east of the Mississippi River the days of the barnyard full of free ranging poultry and small animals have come to an end. They will attack pets and even children.
It is a documented fact that coyotes killed 3-year-old Kelly Kleen in Glendale, California and 19-year-old Taylor Michel in Nova Scotia, Canada. How many small children that simply disappeared actually wound up in a coyote's belly is unknown but the coyote is technically a species of small wolf and its cousin, the European wolf, was the main cause of death throughout much of Europe until the beginning of the 19th Century.
Another farm destroyer is the wild hog. These have rapidly multiplied and after a long hard winter a farmer's budding crops looks irresistibly tasty to them. Of course to a pig most anything is irresistibly tasty. A herd of these can wipe out an entire crop overnight so killing them all is often a matter of survival for the farmer. These are good eating but it is advisable to wear rubber gloves when cleaning and handling the meat until it is cooked as they can transmit diseases to humans. All pork must be cooked well done to kill any trichinosis parasites.
Hogs are also sometimes man-eaters. Christine Rollins was recently killed by a family of wild hogs in Texas while going from her car to a house. Wild hogs and farming are not compatible.
For both these farm raiders you need a centerfire semi-auto with a high capacity magazine. You want to kill all of them you can at once when you open fire as the survivors will be back under cover of darkness. If you want to use a shotgun you can increase its range out to 100 yards by the use of flechette loads which can be obtained by the government contractor Sabot Designs LLC.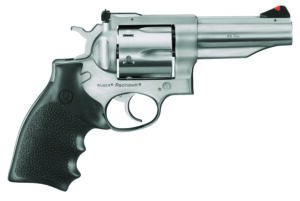 For coyotes the AR15 is ideal as is the M1 carbine. I cannot recommend anything less than a full power military semi-auto for wild hogs as some of them grow huge. I know of 2 different wild hogs that weighed more than 1000 pounds.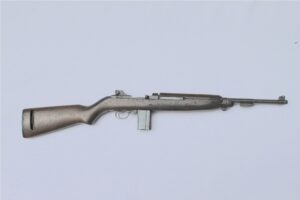 Night vision devices are almost mandatory as these animals quickly learn to prey under the cover of darkness. Silencers are welcomed by your neighbors who don't want to be jarred out of their sleep by the sound of gunfire in the wee hours of the morning.
One thing that farmers are no longer allowed to shoot is the chicken hawk that has appropriated their flock of chickens as his own fast food outlet. It's hard to believe that we have gone from it being legal to kill a two-legged chicken thief in the 1920's in many parts of the country to killing a chicken hawk being a Federal offense.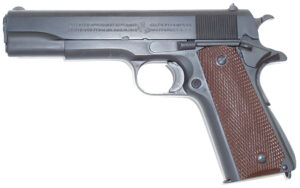 Spring is also the time many people cannot wait to get out hiking, camping, and fishing. For all these pursuits a pistol is a valued companion. It can provide recreational practice shooting as well as protection from man or beast. While I like a .22 for plinking I want a .45 for protection. Magnums are too slow for second and third shots and the .45 ACP and the .45 Colt have proven effective on everything in North America.
Back in the 1960's Georgia had a serious problem with feral dogs. I well remember that every time the game wardens got together they were all swapping stories about how they had shot a feral dog pack that had made an unprovoked attack on them out in the woods.
East of the Mississippi River, black bears are mostly benign but in Alaska and British Columbia we have well documented man-eating black bears. For those looking for a long arm for bear defense A 12-gauge pump riot gun with German Brenneke slugs has the best stopping power for all types of bears. It will down the biggest grizzly or polar bear even faster than a .458 magnum. Do not try to substitute the American Flobert pattern slugs as these were designed for shooting deer, not bear.
We like to think that we are away from crime once we are out in the woods but it ain't necessarily so. Betty and I had to quit hunting in one wildlife management area because there was a war going on there between drug dealers and law enforcement. Some areas have well-guarded and booby trapped marijuana plantings. Aside from this not everyone you meet out in the boondocks is a good guy. You may really need that .45. You and your family will certainly be a lot safer with it riding on your hip.
Many shotgunners welcome Spring as it brings great weather for trap and skeet shooting. After a long winter with freezing rain, sleet, and snow it's no wonder that the shooting range beckons so alluringly to them. It's time to get in the swing of things and brush up your shooting skills for the coming fall bird season.
The good weather also means important shooting matches of all categories are being scheduled. This is when the shooting sports come alive for many shooters after a long winters hibernation. It is always a good idea to schedule competitive shooting events in the spring before the oppressive heat of summer falls on the range. No one likes standing out in the hot sun of summer or the dog days of August. Many simply can't do it.
Spring is truly when the world of shooting comes alive again after the mid-winter nap at the close of the last hunting season. It is a magical time of year to be out shooting and enjoying the outdoors after being cooped up in the winter.