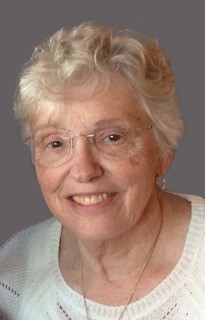 by Tanya Metaksa
With more and more state governments enacting State Emergency Orders to enforce "social distancing" TGM will maintain a listing of how states are dealing with firearms laws, firearms dealers, shooting ranges and/or retailers that deal in firearms and ammunition on a daily basis.
This listing is accurate as of the date and time listed below. There have been changes on a daily, if not hourly basis in the past several days.
March 26, 2020 9 am EST
In the following states firearms dealers are considered essential services: Arizona, Connecticut, Georgia, Hawaii, Illinois, Indiana, Kentucky, Louisiana, Maryland, Ohio, Pennsylvania, West Virginia, and Wisconsin.
In the following states there have been executive orders concerning businesses closing and firearms dealers have not been included: Alabama, Alaska, Arkansas, DC, Florida, Idaho, Maine, Mississippi, Oklahoma, and Wyoming.
States in which local government entities have been given the ability to close certain business: Colorado, Kansas, Minnesota, Texas, Utah, Vermont,
In Alabama, Alaska, Florida, Georgia, Iowa, Kansas, Kentucky, Maine, Maryland, Missouri, Montana, Nebraska, New Hampshire, North Carolina, North Dakota, Oklahoma, South Carolina, South Dakota Tennessee, Texas, Utah, Vermont and Wyoming only close-contact businesses have been asked to close.
In the following states the executive order includes using the federal CISA list for essential workers: Massachusetts, Michigan, New Mexico, New York, Oregon, Rhode Island, Wisconsin, and Washington. This federal definition includes "defense and national security-related operations supporting the U.S. Government or a contractor to the U.S. Government."
Individual states:
Arizona: FFLs not asked to close. Firearms and ammunition are covered as "supplies for essential businesses and operations."
California: California has a law that forbids "the seizure or confiscation of any firearms or ammunition from any individual who is lawfully carrying or possessing the firearms or ammunition, or authorize any order to that effect." However, firearms dealers and ranges have not been listed as Essential critical infrastructure workers in the Executive Order N-33-20 from Gov. Newsom. Therefore, the localities have the discretion to keep these businesses open or close them. It appears that many gun ranges have closed
California cities and counties:
Fresno: A news source reported that a gun shop had been closed, but according to CRPA Fresno Police Department has not issued an order to close gun shops
Los Angeles: Sheriff reverses position after L.A. County Counsel Mary Wickham said gun stores could be classified as essential.
San Diego: San Diego County Sheriff Bill Gore said gun shops in San Diego won't be ordered to close because they provide a "valuable service."
El Dorado County: Sheriff John D'Agostini has stated "local health officials and local law enforcement should consider these businesses as "essential."
Colorado: Denver Mayor allows alcohol and marijuana retailers to stay open, but not gun stores.
In Delaware the state has published a list of essential and non-essential business. Sporting goods are in the non-essential category, while hunting and fishing is allowed.
In Iowa the issuance of applications for purchasing pistols and/or revolvers has been left up to the individual Sheriff's office.
While Mayor LaToya Cantrell (D) of New Orleans, Louisiana issued emergency orders that prohibited the transportation of firearms, Gov. Edwards (D) in his Proclamation Number 33 JBE 2020, has "deemed essential" firearm and ammunition suppliers.
Kansas: Before adjourning, the Kansas legislature passed House Committee Resolution 5015 preventing Gov. Laura Kelly from using emergency powers to seize ammunition or limit the sale of firearms due to the Cover-19 pandemic.
Maryland: According to a WBAL article Maryland State Police released a statement on the issue saying: "The governor's orders do not close gun stores. Under federal guidelines and advice from the governor's legal counsel, gun stores are retail establishments that can remain open, provided they comply with the 10-person requirement and social distancing guidelines.
While there is a 2007 law prohibiting the state from imposing "additional restrictions as to the lawful possession, transfer, sale, carrying, storage, display or use of firearms, ammunition or components" during a state of emergency, the Nevada governor has explicitly closed "sporting goods and hobby shops." However, NICS checks are being delayed. According to NSSF, We're getting reports from all over the state of long delays in processing background checks. NSSF® has been in constant contact with officials and assured the Department of Public Safety is still being staffed and still processing background checks. These delays are due to increased volume in applications and not due to a shutdown.
In New Jersey gun shops and gun ranges have been deemed non-essential and have been asked to close. A federal lawsuit was filed against Gov. Phil Murphy by the Second Amendment Foundation and New Jersey Second Amendment Society. Also named as a defendant is State Police Supt. Patrick Callahan.
New Mexico Gov. Michelle Luhan Grisham issued a stay-at-home order which specify firearms-related businesses as "essential." But the order includes businesses that provide "Facilities used by law enforcement personnel."
North Carolina: Using the COVID-19 pandemic as an excuse, the Wake County Sheriff Gerald Baker announced that he would not issue any new Pistol Purchase Permits until at least April 30, leaving prospective gun owners vulnerable.
Pennsylvania: Gov. Tom Wolf's list of industries that may remain open has been amended due to an opinion by the Pennsylvania Supreme Court to include retail firearms dealers as "essential" services, but with some stringent guidelines.
Texas: The following jurisdictions not classifying firearm-related businesses as "essential" includeDallas, Bexar, Harris and Travis Counties, as well as San Antonio, Fort Worth, Austin and Lubbock. Denton County has classified firearms related business as Essential Critical Infrastructure. As a result of confusion as to whether firearms retailers and ranges may remain open, the Attorney General has been asked for an opinion.
Virginia: Gov. Ralph Northam issued Executive Order No. Fifty-Three that closes all indoor shooting ranges, does not list firearms retailers as "essential", but they are under a provision that limits "no more than 10 patrons per establishment."
Washington: There is a stay-at-home order in Washington, but firearms-related businesses are not considered "essential." NSSF has had reports from all over the state that police departments are shutting down firearms retailers.
Thanks to the National Shooting Sports Foundation for their information.