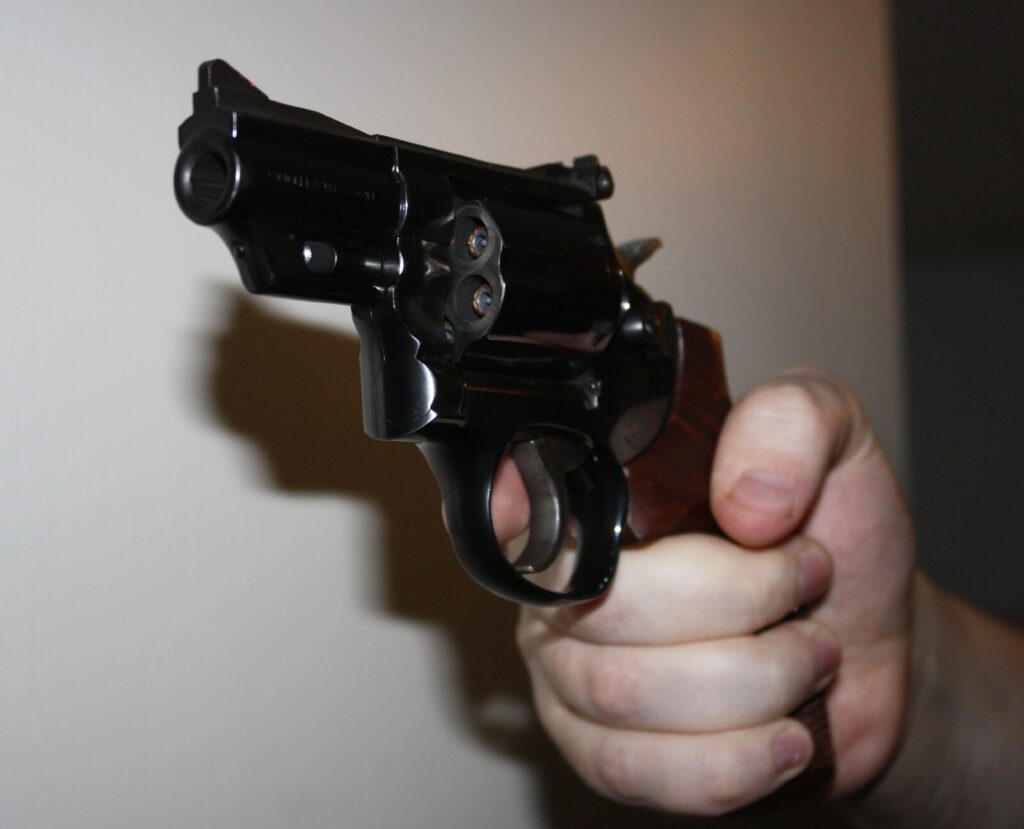 By Dave Workman
Editor-in-Chief
There has been an uptick in self-defense shootings involving burglaries or home invasions in recent weeks, which suggests strongly that private citizens have finally determined they must deal with immediate threats rather than wait for law enforcement to rescue them.
Down in Orlando, Fla., the police were called to a home in the Lake Como neighborhood to find a man identified as David Havens, 53, who allegedly broke into a home while a teenage girl was there alone. The homeowner arrived in time to confront the suspect and a shot was fired. The suspect was wounded but it was not life-threatening. According to a published report, the homeowner will not face criminal charges.
An incident making lots of headlines occurred in Modesto, Calif., where Rodney Lee Martin encountered an armed homeowner, and after a rapid exchange of gunfire, the 41-year-old Martin's misadventure came to a sudden end.
According to Fox News, when deputies from the Stanislaus County Sheriff's Department arrived, they found Martin lying dead with a stolen firearm. The homeowner had been alerted by an alarm company and rushed home to encounter Martin, who opened fire. The unidentified homeowner returned fire.
It was the second self-defense shooting within one week in the Modesto area. The earlier incident involved a suspect identified as Pearl Fierro, 32, who reportedly smashed through a sliding glass door at the home of an elderly couple. According to a published report, Fierro threatened to kill the couple, but "a woman who lived in the home" apparently gave several warnings before shooting Fierro.
The dead suspect was found in one of the couple's automobiles.
Down in Harris County, Texas an unidentified intruder was fatally shot when he picked the wrong house to invade. The homeowner and his wife were there when the suspect broke through their back door. As the suspect approached the husband, he grabbed his gun and fired, killing the man.
In Gig Harbor, Wash., an intoxicated intruder reportedly smashed a window to get inside a home where the homeowner first called 911 and then armed himself. A sheriff's dispatcher was able to hear the intruder screaming, and as he advanced up a staircase and got into a scuffle, the homeowner fired. The 48-year-old intruder fell mortally wounded. The investigation revealed the suspect had a relative living nearby and theorized the man may have been trying to get to that address.
Authorities across the country are trying to deal with a spike in violent crime in recent months. Some believe crime is on the upswing because so many police agencies are apparently cutting manpower or have lost officers due to lack of support from city officials.
In reaction, private citizens have been buying guns at record levels. In that environment, some on social media have suggested that criminals find some other occupation.
But the bottom line appears to be the stark reminder that self-defense is a human right, and that fighting back is once again a popular concept.