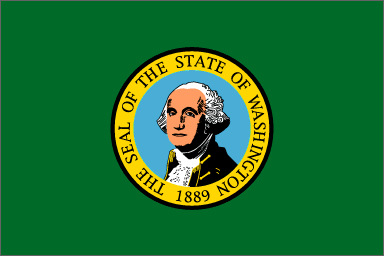 By Dave Workman | Editor-in-Chief
A Washington State gun prohibition lobbying group has done something of an unintentional favor for the state's gun owner voters, and activists in other states can learn from this.
The Seattle-based Alliance for Gun Responsibility, a billionaire-backed gun prohibition lobbying group, has published its "2020 Legislative Score Card." Gun owners can use it as a guide for learning which politicians should be supported, and just as importantly, which ones gun owners might want to replace.
The list was available before the Aug. 4 primary election. One glance up and down the list tells gun owners who their friends and enemies are.
If a politician gets a "0%" rating, vote for him or her. Politicians rating "100%" should get an immediate rejection, and their opponent should get the gun owner vote. In between, any politician earning a rating below 50% deserves a look, while anyone popping above 50% should be considered overdue for replacement.
This list is not partisan. For example, both Reps. Brian Blake (D) and Jim Walsh (R) in the state's 19th Legislative District earned a big Zero from the Alliance, because both are steadfast pro-rights lawmakers who don't just "support" the Second Amendment and Article 1, Section 24 of the state constitution, they exercise the rights guaranteed by both constitutional provisions.
Most of the high grades actually do go to Democrats. For example, in the 5th District of east King County, Reps. Lisa Callan and Bill Ramos both scored 100% grades from the gun ban lobby.
Then there are "special" politicians with whom anti-gunners are just enamored, including 22nd District Democrat State Rep. Beth Doglio, who not only gets a 100% rating, she also earned a big red star next to her name for "going the extra mile for gun safety," meaning she pushed gun control in Olympia. What makes Doglio's grade so important is that she is now running for Congress in the 10th Congressional District in southern Puget Sound. Her main opposition for the party nomination is former Tacoma Mayor Marilyn Strickland, who heads the Seattle Metro Chamber of Commerce, according to BallotPedia.
Strickland completed the BallotPedia candidate survey, but according to the website, Doglio did not.
They're running for the vacancy created by Democrat Denny Heck, who is running hard to become the next Lieutenant Governor with an ad campaign highlighting his opposition to President Donald Trump. While this strategy may appeal to the state's liberal voters, conservatives are quick to observe that Trump is not running for that particular office, and it's something of a distraction that has nothing to do with what Heck might bring to the office he is seeking.
Heck retired from Congress after several terms. It now appears clear to Republicans in the state he was just preparing for another campaign, for a different government job.
Another way to measure candidates is by their letter grade from the Alliance. There are several "A+" grades on the Alliance list, again making it easy for gun owners to fill out their ballots in those legislative districts. There is a large block on the list naming lawmakers from legislative districts 12 through 20 with all representatives from those districts earning "0%" and "F" grades. Those are central and southwest Washington districts where gun ownership is high.
If gun control groups in other states offer similar "scorecard" lists, gun owners preparing for this fall's elections should pay attention. Study those rosters.
And the Alliance made things even easier for Washington voters by adding this on their website:
"None of our success would have been possible without the commitment of House Speaker Laurie Jinkins (D-27), Senate Majority Leader Andy Billig (D-3) and the leadership of committee chairs Sen. Jamie Pedersen (D-43), Rep. Christine Kilduff (D-28), and Rep. Gael Tarleton (D-36). We also owe a special thanks to the prime sponsors of key gun responsibility priorities: Rep. Javier Valdez (D-46), Rep. Beth Doglio (D-22), Rep. Strom Peterson (D-21), Rep. Nicole Macri (D-43), Rep. Drew Hansen (D-23), Rep. Tana Senn (D-41), Rep. Lauren Davis (D-32), Rep. Sharon Wylie (D-49), Rep. Amy Walen (D-48), Rep. John Lovick (D-44), Sen. Manka Dhingra (D-45), Sen. David Frockt (D-46), Sen. Claire Wilson (D-30), Sen. Marko Liias (D-21), Sen. Mona Das (D-47), and Sen. Patty Kuderer (D-48)."
Rights activists in other states can look for the same information from local gun control lobbying groups and act accordingly.