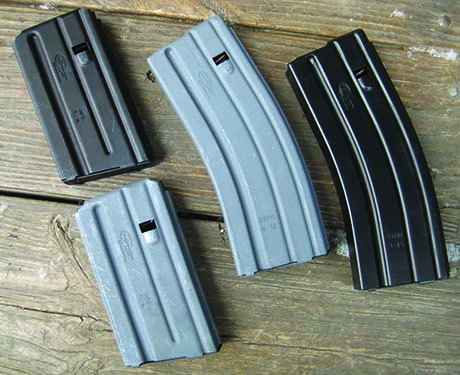 Democrat Washington Attorney General Bob Ferguson has filed another consumer protection lawsuit against an Evergreen State gun shop, this one in Kelso near the Columbia River, according to an announcement from Ferguson's office.
According to the 14-page complaint, Gator's Custom Guns allegedly sold more than 11,000 of the banned "large capacity" magazines after the ban took effect in 2022.
The complaint was filed in Cowlitz County Superior Court naming the store and owner Walter L. Wentz as defendants.
Ferguson's lawsuit alleges the store intentionally violated the law, which bans cartridge magazines capable of holding more than 10 rounds of ammunition. The law was adopted last year in an effort to reduce gun-related violence, but so far this year, it appears homicides are actually on the rise in Washington State.
The announcement from Ferguson's office says the lawsuit "is the result of a continued statewide sweep intended to identify gun retailers who continue to violate the law."
Investigators with the Attorney General's Office have visited more than 100 stores, according to the AG's office, and they have found largescale compliance.
"Our sweep continues to show that an overwhelming majority of gun retailers in Washington are doing the right thing and complying with the law," Ferguson said in the news release. "In contrast, Gator's Custom Guns intentionally built a retail stockpile that exceeds anything my office has seen since the ban went into effect. My office will continue to enforce this common-sense law."
The lawsuit seeks to force the gun shop to stop "unlawfully stocking, advertising and selling high-capacity magazines and to destroy or return to its distributors all of its remaining inventory," the news release says.
The maximum penalty is $7,500 every time the retailer sold or offered to sell a high-capacity magazine.
This is the second such lawsuit Ferguson's office has filed against a gun store. The first was against Federal Way Discount Guns, which also sold banned magazines after the ban took effect July 1, 2022.