By Dave Workman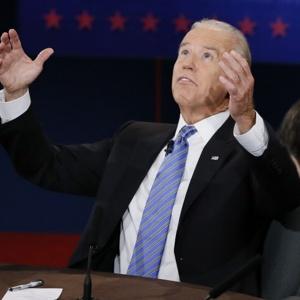 Senior Editor
A Vancouver, WA man has invoked what could soon become known as "The Biden Defense" against charges that he illegally discharged a firearm to chase away suspected car prowlers outside his home in the Southwest Washington community.
It does not appear the court was laughing, however, when 52-year-old Jeffery Barton entered a not guilty plea. According to KOIN TV news in Portland, OR, Barton told Clark County sheriff's deputies that he fired a shotgun because that's "what Joe Biden told me to do."
"I went outside and fired my shotgun in the air," Barton said.
In February, Vice President Biden – during the height of public hysteria over proposed gun bans following the Sandy Hook tragedy – told a reporter about advice he had given to his wife, Jill, about how to deal with burglaries and other residential crimes.
"If you want to protect yourself," Biden said during the interview, "get a double-barreled shotgun. I said, 'Jill, if there's ever a problem, just walk out on the balcony here…put that double-barreled shotgun and fire two blasts outside the house."
Firearms and self-defense experts across the country collectively rolled their eyes and shook their heads at Biden's advice, and some gun law experts noted at the time that in many jurisdictions, the illegal discharge of a firearm is a felony or gross misdemeanor.
In Washington State, discharging a firearm when there is no immediate threat of grave bodily harm or death is a criminal offense. If it is not a case of self-defense, then there is no legal right to press the trigger.
The story gained national attention via the Internet, and made for some humorous jabs at Biden, who has a reputation for gaffes.
No trial date was set at the initial court appearance, but it is doubtful that the defense will work, say some legal experts.
KOIN noted that there was apparently no evidence of prowlers on Barton's property.