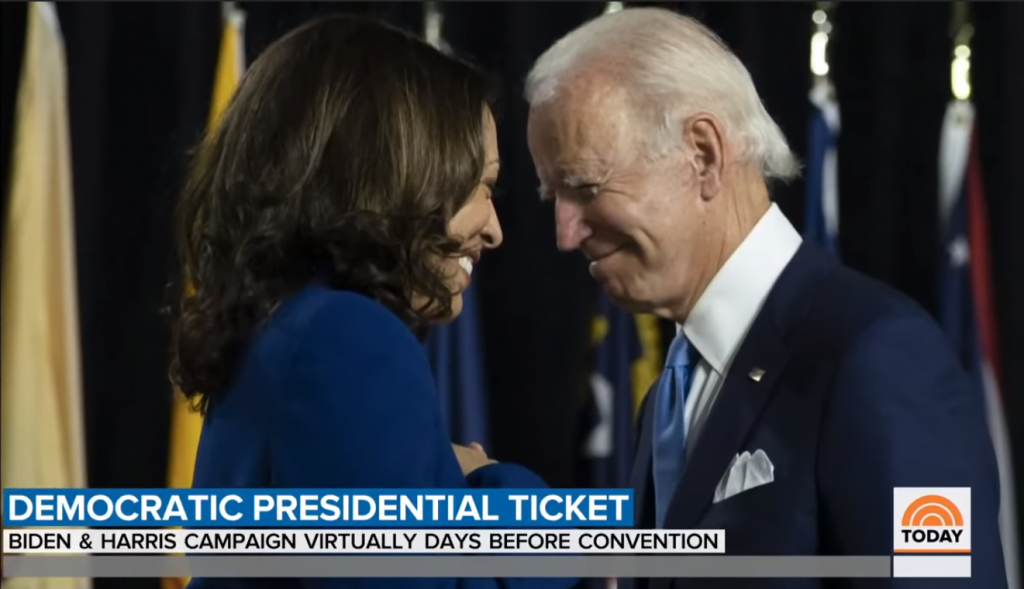 By Dave Workman | Editor-in-Chief
A report in Forbes online has noted "Former Vice President Joseph Biden and Sen. Kamala Harris are pushing for an aggressive gun control policy that is making gun makers nervous and having the unintended effect of driving sales to epic proportions," and all the available data and anecdotal evidence appears to support that.
Writer Aaron Smith reported, "The gun control policy of Biden and Harris, should they become the next President and Vice President, is to crack down on tactical-style semiautomatic rifles, including AR-15s, and high capacity magazines with a capacity of 10 or more rounds."
Biden has made no secret of his disdain for modern sporting rifles, having led the Capitol Hill fight in 1994 to pass the Clinton-era ten-year ban on so-called "assault weapons." More recently, in 2013, Biden cautioned a woman in a now-infamous YouTube interview against buying a semi-auto rifle, opting instead for a "double barrel shotgun" to protect her home from burglars. It was during that discussion the then-vice president advised the young woman to go outside and fire shots into the air to frighten would-be burglars. He has since often been referred to as "Shotgun Joe."
Harris, meanwhile, has also long been on record wanting to ban semi-autos. But the official Biden-Harris policy goes farther, the Forbes article asserts.
"They plan to expand background checks," Smith writes, "make it easier to sue gun manufacturers and also to ban the manufacture and sale of assault weapons and high capacity magazines. It's a more restrictive version of the 10-year assault weapon ban that expired in 2004, because it doesn't allow gun makers to tweak certain features on their rifles – like changing a pistol grip to a shoulder stock – to comply with the ban.
"They want existing owners of these rifles – which are referred to as assault weapons by gun control advocates and modern sporting rifles by members of the gun industry – to register them according to the slower standards of the National Firearms Act, which are currently reserved for fully automatic machine guns and silencers," the Forbes article details.
This is not really new information, but the fact Forbes is publicizing it confirms the belief among Second Amendment activists that gun rights is going to be a central issue in the campaign, and they will be on the line Nov. 3.
Just days ago, the Washington Times reported, "Americans are arming themselves more than ever, confronted with daily scenes of rioting across the country and lingering uncertainty about the coronavirus pandemic. Firearms sales rose 94% for the March-to-July period from a year earlier, according to the National Shooting Sports Foundation, the gun industry's trade group. About 40% of those sales went to first-time gun owners."
Adding to the urgency is the prospect of a possible Biden-Harris victory next month.
The Washington Times story referred to recent ABC News/Washington Post polling showing "White voters in the suburbs were 20 percentage points more likely to say Mr. Biden would make them less safe than to say Mr. Trump would."
However, a different survey, done by Quinnipiac University, "found that 50% of likely voters say having Mr. Trump as president makes them feel less safe, while 35% say it makes them feel more safe. Asked about Mr. Biden, 42% of respondents said having him as president would make them feel more safe, 40% said less safe."
Perhaps one piece of anecdotal information tends to overshadow the polling. The newspaper quoted Austin, Texas firearms instructor Rick Green, who said demand for his classes has "skyrocketed."
"We have five times as many people as normal — it's off the charts," Green reportedly said. "It's people from every walk of life, young, old. More than half are females. It's unfortunate that it's driven by fear, but it is. They're watching people be attacked, and not just in the streets, but in the suburbs now. It caused more and more people to say, 'I need to be ready.'"