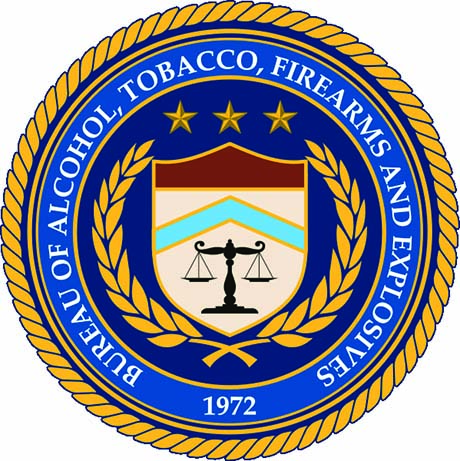 By Dave Workman
Editor-in-Chief
Franklin Armory, Inc., and the Firearms Regulatory Accountability Coalition, Inc. (FARC), have filed suit in federal district court against the Bureau of Alcohol, Tobacco, Firearms and Explosives, ATF Director Steve Dettelbach and Attorney General Merrick Garland, alleging "two instances of regulatory gamesmanship…designed to evade Congress's scheme to regulate firearms in the United States."
The lawsuit was filed in U.S. District Court for the District of North Dakota, Western Division. Franklin Armory is based in Minden, Nevada while FARC is based in Bismarck, N.D. They are represented by attorney Wiley Rein of Washington, D.C.
FRAC is described a non-profit association "working to improve business conditions for the firearms industry by ensuring the industry receives fair and consistent treatment from firearms regulatory agencies."
According to the court document, the plaintiffs assert the ATF wrongfully classified Franklin Armory's FAI-15 Antithesis model as a "short-barreled rifle (SBR)" under both the Gun Control Act and the National Firearms Act even though it is chambered to fire both .410 shotshells and .45 Colt cartridges. It has a rifled barrel.
The complaint also alleges ATF failed "to promulgate a statutorily-required process— after expressly stating in a public letter that it would do so—for parties to seek authorization to sell, deliver, and transport across state lines weapons classified as short-barreled shotguns under the GCA. According to the lawsuit, "In 2017, Plaintiff Franklin designed a new type of weapon called the 'Reformation.' The Reformation is unique because it fires proprietary ammunition as well as traditional rifle cartridges through a barrel with straight cut lands and grooves.
"In 2019, 16 months after Franklin submitted the firearm for classification," the complaint continues, "ATF classified the Reformation as a 'short-barreled shotgun' under the GCA. Due to its unique design, however, ATF correctly determined that the Reformation is not a short-barreled shotgun (a "firearm") under the NFA which, unlike the GCA, provides that a 'shotgun' is a weapon that fires only 'a fixed shotgun shell,' 26 U.S.C. § 5845(d), not fixed metallic cartridges with a single projectile.
"Under the GCA," the lawsuit says, "federal firearms licensees—such as Franklin—must receive authorization from ATF before they sell or deliver certain GCA weapons, including short-barreled shotguns, to non-licensees. Non-licensees comprise the vast majority of customers.
"ATF's existing regulations do not provide a mechanism for seeking this required authorization. Because a 'short-barreled shotgun' under the GCA would typically also be a regulated 'firearm' under the NFA, ATF's established process for seeking the required authorization is designed to encompass only weapons that are classified as short-barreled shotguns under both the GCA and the NFA.
"ATF has expressly identified this problem," the lawsuit alleges. "In 2019—shortly after ATF classified the Reformation—ATF represented to both Franklin, and to the public in an open letter, that the agency was creating new forms and procedures to close this regulatory gap and permit federal firearms licensees to seek the statutorily required authorization from ATF to sell a GCA-only short-barreled rifle.
"But to date," the plaintiffs contend, "1,513 days after classifying the Reformation, ATF has not issued any such forms or procedures and does not appear to have made any progress on its commitment to carry out the statutory duty it identified."
According to Ammoland News, "The plaintiffs claim that the ATF violated the Administrative Procedure Act (APA) and has asked the North Dakota Federal District Court for relief. FRAC and Franklin Armory want the court to set aside and declare the ATF's classification of the FAI-15 Antithesis unlawful. They want the ATF to issue a classification consistent with statutory requirements and the evidence before the agency within thirty days."