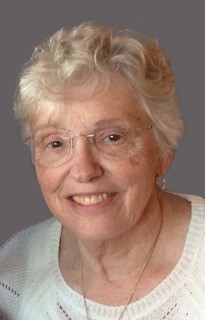 By Tanya K Metaksa | Special to TGM
We knew the Second Amendment was under severe attack, but now even the right of self-defense is under serious attack.
Politicians who support efforts to reduce "gun violence" are truly after every gun owner. Mob violence is running amuck; truly hardened criminals are running around masquerading as protestors, and those that should be standing guard for the law-abiding citizens are enabling criminals. And in many places the police have been neutered.
Mark and Patricia McCloskey, two attorneys who live on Portland Place Drive, a private street in St. Louis, MO, were videotaped last month defending their home with two firearms. A mob broke through the private gate separating Portland Place Drive from the public street were shouting obscenities and trespassing upon the McCloskey's property. Fearing for their lives the couple called the St Louis police department who never responded. According to the St. Louis Dispatch:
"To access Portland Place, the crowd entered through an iron pedestrian gate. The McCloskeys told police the protesters broke the gate to get in. St. Louis police said the couple had called police for help once they saw the large crowd enter Portland Place. The McCloskeys had been at home and heard a loud commotion coming from the street; they went to investigate and saw "a large group of subjects forcefully break an iron gate marked with 'No Trespassing' and 'Private Street' signs," police said. "The group began yelling obscenities and threats of harm to both victims. When the victims observed multiple subjects who were armed, they then armed themselves and contacted police."
A video showing the McCloskey's defending themselves and their property has been shown and reviewed on YouTube, Facebook, and most national as well as Missouri television channels. They have been interviewed by local media as well as Fox News' Tucker Carlson, and Shawn Hannity as well as pro-Second Amendment blogger and author Dana Loesch.
However, St. Louis Circuit Attorney Kim Gardner (she is what would in other states be called a District Attorney) has in a series of very public actions targeted the McCloskeys. On June 29 she said, "we will not tolerate the use of force against this exercising their First Amendment rights, and we will use the full power of Missouri law to hold people accountable." Then she sent the St. Louis police department, the same department that did not respond to 911 calls, to seize the McCloskeys' firearms and finally on July 20, she charged each one with a felony count of unlawful use of a weapon. As most our readers are well aware a felony conviction is an automatic disbarment from owning firearms.
All these actions have nothing have nothing to do with rights of the McCloskeys. It is all political and has to do with Gardner making a statement in advance of the St. Louis primary election slated for August 4. But more importantly it is the opening barrage of a political attack against gun owners' who use self-defense as the basic underpinning of the Second Amendment.
Thankfully several notable elected officials have made forceful public statements and taken some action concerning the McCloskeys' predicament. Congressman Louie Gohmert (R-TX) and eleven other Representatives have written a letter to Attorney General William Barr asking him to investigate the attack on the Second Amendment by Gardner. Gohmert's letter includes this sentence: "Charges against this couple will have a chilling effect on the entire nation, sending the message that American citizens no longer have the right to protect themselves at their own homes."
Missouri Governor Mike Parson, a Republican, was reported as saying that the McCloskeys "did what they legally should do…They had every right to protect themselves. When he was asked about a possible pardon, he was very supportive. In a video clip on Twitter Governor Parson reiterated his comments.
Missouri Attorney General Eric Schmitt has filed an amicus brief on behalf of the McCloskeys In an attempt to get the charges dismissed.
Twenty-three states have castle doctrine laws allowing a person's home allows him/her the right to use force or deadly force against an intruder. Twenty-six states including Missouri have a "Stand Your Ground" law. Such a law covers a person not only in their home, vehicle or place of business but everywhere self-defense is lawful. Only the state of Vermont and the District of Columbia have "Duty to Retreat" laws mandating that a person even in their own home cannot harm another if there is a possibility of retreating to a safe place.
Notwithstanding these laws most people believe that the right to self-defense, to protect oneself against an attack is a very basic human right. After all the most basic human right is the right to live. Once you have taken this right away, there is no need for the Second Amendment and, therefore, the personal possession of firearms. What we are witnessing in the summer of 2020 is an attack on our Constitution including the Bill of Rights. Don't believe Kim Gardner when she touts the First Amendment. She, ANTIFA and all the enablers of mob rule know that the Second Amendment is what guarantees the other nine Amendments. This is an expansion of the attack on the Second Amendment.