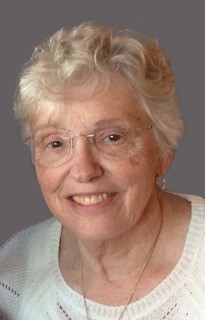 By Tanya Metaksa
What's New– Biden_Harris Administration: Please comment on BATFE's proposed two new rules on "Frames & Receivers" and on "Stabilizing Braces" now awaiting public comment: Arizona: The House of Representatives issued a proclamation opposing David Chipman to be BATFE Director; California: San Jose: The City Council passed File 21-1393 placing more restrictions on Firearms businesses; Colorado: Gov. Jared Polis signed SB256, HB1298, and HB1299; Illinois: HB562, making FOID cards more restrictive and harder to obtain, and HB1092, expanding seizing firearms without due process are on the move; Maine: The Senate passed LD884and LD1052, that now return to the House for concurrence. Texas: Gov. Greg Abbott signed HB1927, constitutional carry, at the Alamo and the remainder of the pro-gun bills passed by the legislature; Judicial: Duncan v. Bonta to be argued before an 11-judge en banc panel of the Ninth Circuit Court of Appeals: State v. Mark/Patricia McCloskey: The McCloskey's pled guilty to misdemeanors. gave up the firearms they used during the protest march on their property and were fined.
Biden-Harris Administration
Bureau of Alcohol, Tobacco, Firearms and Explosives
BATFE Director nomination: David Chipman was scrutinized by several Republican Senators during his appearance before the Senate Judiciary Committee. Two articles by Dave Workman Here and Here. Stephen Gutowski also covered the hearing on Thereload.com. Most of the mainstream media covered Chipman in a positive manner. The vote on Chipman to become Director of the BATFE will be close, your Senators must hear from you. Contact your Senators today!
(Editor's Note: Chipman's nomination faces action this Thursday by the Senate Judiciary Committee. Gun owners are flooding the Capitol Switchboard with phone calls. 202-224-3121.)
Since BATFE has published proposed regulations within weeks of each other, the method of making one's voice hear is the same. Just be sure to include which regulation you are writing about: "Frame or Receiver" or "Stabilizing Braces." Every gun owner is encouraged to submit comments: Through the Federal eRulemaking Portal on the internet: www.regulations.gov. By fax: 202-648-9741. By U.S Postal mail:
Andrew Lange, Office of Regulatory Affairs
Enforcement Programs and Service
Bureau of Alcohol, Tobacco, Firearms and Explosives
99 New York Ave., NE Mail Stop 6N-518
Washington, DC 20226
ATTN: AFT 2021R-05
Contact info for questions is: 202-648-7070
Comments on proposed regulations regarding "Stabilizing Braces": On June 7the BATFE published a new proposed rule entitled Factoring Criteria for Firearms with attached "Stabilizing Braces."The proposal can be found here. Comment period ends on September 8, 2021. The Firearms Policy Coalition has a page to assist anyone who wants to send a comment.
An article in ammoland.com is full of great ideas on what to write in commenting on this proposal.
Texas Attorney General Ken Paxton lost no time in sending comments: Included in those comments were: "As the notice of proposed rulemaking admits, the estimated cost of complying with the proposed rule would be in the hundreds of millions of dollars. Yet this new regulatory regime does nothing to deter crime and only traps law-abiding gun owners in expensive red tape…My office will consider all available options to stop this action and any effort to restrict Second Amendment rights. "
Comments on proposed regulations regarding "Frame or Receiver": On May 21stthe BATFE published a new proposed rule in the Federal Register entitled Definition of 'Frame or Receiver' and Identification of Firearms. Comments will be accepted until August 19, 2021.
If you click on this link regulation.gov it will take you to the appropriate page. There you can read what others have written and submit your own comments.
Currently a firearm is comprised of many components. The component that legally classifies this conglomeration of component parts as a "firearm" is the component known as the receiver. Licensed manufacturers and importers must mark the receiver with a serial number, manufacturer or importer name, model and caliber. The point of this proposal is to enable BATFE to have the authority to call almost any component of a gun a "firearm", thus making the manufacturing of guns a process dependent on pre-approval from BATFE. It is being sold by the anti-gun cabal as eliminating "ghost guns."
Politics
2021 is an election year in the states of New Jersey and Virginia for the constitutional officers and the legislature.
Pennsylvania-Kevin Brobson, who was endorsed by the NRA, Firearms Owners Against Crime, and Gun Owners of America secured the Republican nomination for an open seat on the state Supreme Court with 52% of the vote in a 3-way race.
Missouri-the race for U.S. Senate 2022: Mark McCloskey, the man who defended himself and his wife with firearms during a BLM protest in his private neighborhood, has announced that he will be a candidate for the Republican nomination for the open U.S. Senate seat. This article sums it up.
Oregon: Two "gun reform" petitions in Oregon has garnered the 2,000 signatures needed for a ballot title approval by the Attorney General. IP17 ban the sale of "large capacity" magazines and require permit and background check to purchase a firearm and IP18 bans the sale of "assault weapons."
2021 Gun Bills in the U.S. Congress
The House of Representatives passed gun control legislation using two bills: HR8, a "universal background check" bill and HR1446, a bill that would allow the FBI "NICS" check to be delayed indefinitely without "proof" that the buyer is not eligible to purchase. The votes were 227-203 for HR8 and 219-210 for HR1446.
A few of the other anti-gun proposals:
H.R. 1207, Stop the Online Ammunition Sales Act of 2021, is a licensing scheme requiring all ammo sales to be in person. It also mandates anyone selling ammunition have a new federal license and keep a list of all buyers while reporting all sales of 1,000 rounds or more.
S.736 is Senator Dianne Feinstein's new "assault weapons" ban. Its title is "A bill to regulate assault weapons, to ensure that the right to keep and bear arms is not unlimited, and for other purposes." Text still not available yet.
Pro-gun:
H.R. 38, the Concealed Carry Reciprocity Act, was introduced again by Rep. Richard Hudson (R-NC). This bill allows travelers to possess and receive a firearm under federal law if they have a government issued ID card and have a Right-to-Carry permit or reside in a state that allows lawful concealed carry. H.R. 95, remove silencers from definition of firearms.
2021 State Legislation
UPDATED: All state legislatures were/are in session in 2021. Thirty-two legislatures have adjourned: Alabama, Arkansas, Colorado, Connecticut, Florida, Georgia, Illinois, Indiana, Idaho, Iowa, Kansas, Kentucky, Maryland, Minnesota, Mississippi, Missouri, Montana, Nebraska, Nevada, New Mexico, North Dakota, Oklahoma, South Carolina, South Dakota, Tennessee, Texas, Utah, Vermont, Virginia, Washington, West Virginia and Wyoming.
Alaska: SB136, a bill to protect Second Amendment businesses during a state of emergency, passed the Senate Community and Regional Affairs Committee. HB11, allowing for defensive display of a firearms, was heard by the House Community and Regional Affairs Committee. HB179, a bill protecting Alaskans from infringement on their Second Amendment rights during a state of emergency, has been introduced.
Arizona: The House of Representatives issued a proclamation opposing the nomination of David Chipman to be BATFE Director, Gov. Doug Doucy signed SB1382, preventing frivolous lawsuits against the firearms industry, on May 7, 2021. Afterthe House passedHB2840, allowing storing of loaded firearms on school grounds in locked vehicle, and HB2551, allowing Right-to-Carry permittees to carry weapons at certain establishments and events, the Senate Judiciary Committee passed the bills.
Arkansas: The Arkansas legislature has adjourned. Gov. Asa Hutchinson vetoed SB298, declaring federal laws that"restrict or prohibit the manufacture, ownership, and use of firearms, firearm accessories, or ammunition exclusively within the borders of Arkansas" as null and void. The Senate overrode the veto, but the House did not. Gov. Hutchinson signed SB573, stopping municipalities creating gun free zones, and SB24, eliminating the duty fo retreat.
California: Although a vote in the Assembly for AB1223, adding a $25 tax to each firearm sold, failed to attain the required 2/3 of votes, (tax bills need a 2/3 majority vote to pass) it will be reconsidered at a future date. The Senate has now approved SB264, banning gun show on state-owned property,SB715, requiring the hunting license of an adult under 21 to be currently valid as a purchase identification, and AB1237, mandating that the California DOJ supply personal information in regards to firearms to state agencies and non-profits.
San Jose City Council: The City council passed File 21-1393 placing additional restrictions on firearms' businesses and they are also considering an ordinance ROGC 21-616 to tax gun owners and mandating liability insurance coverage.
Colorado: The Colorado legislature has adjourned and Gov. Jared Polis signed: SB256, repealing Colorado preemption law; HB1298, allowing an indefinite delay of firearms transfer; and HB1299, initiating an Office of Gun Violence Prevention paid for by tax dollars.
Connecticut: The Connecticut legislature has adjourned but not before the legislature passed HB6355, expanding who can petition for an ex parte order to seize an individual's firearms. Gun owners should request that Gov. Ned Lamont veto the bill.
Delaware: Two bills, SB3 (a handgun licensing bill) and SB6 (prohibits the ownership of magazines with a capacity of more than 17 rounds and requires all gun owners to sell their large capacity magazines to the state) have been sent by the House Judiciary Committee to the entire House for a vote. The Delaware Senate pushed through two anti-gun bills on the last day of March. Senate Substitute 1 for SB3 creates a new requirement for purchasing a handgun–pass a training course and get a purchase permit good for 180 days. Check out the analysis of the bills.
Florida: The Florida legislature has adjourned. Gov. Ron DeSantis signed SB1884, fixing a problem when local governments pass ordinances that violate the Florida state preemption statute and then when sued they withdraw the ordinance thus avoiding paying any damages and court costs, and HB259, restores private property right to religious institutions. Both bills become law on July 1, 2021.
Hawaii: The Senate passed HB1366, banning the manufacture or possession of firearms or parts for "ghost" guns, and HB31, a mandatory safe storage bill. These bills now go to Gov. David Ige. The Senate passed SB307, banning firearms that fire fifty caliber or higher, and SB301, banning so-called "assault rifles" and "assault shotguns".
Illinois: Two anti-gun bills are working their way through the legislature: HB562, making FOID cards more restrictive and harder to obtain, and HB1092, expanding seizing firearms without due process.
Iowa: The Iowa legislature has adjourned. Governor Kim Reynolds lost no time in signing HB756, a constitutional carry bill, and HF621, protecting the firearms industry from frivolous lawsuits.
Louisiana: SB118, constitutional carry, has passed the legislature. It now goes to Gov. John Bel Edwards. Gun owners need to contact Gov. Edwards' office and ask him to sign SB118, The House also passed HB124, Right-to-Carry clarification, and it is on its way to the Senate.
Maine: The Senate passed LD884, prohibiting the Department of Public Safety from retaining data concerning firearms purchases, and LD1052, prohibiting restrictions on firearms during states of emergency, the bills now return to the House for concurrence. LB976, adding bump stocks affixed to rifles as machine guns, LB999, requiring background checks of private gun sales, and LB1052, stopping executive orders aimed a curtailing Second Amendment were defeated in the House. They now go to the Senate.
Massachusetts: Among many anti-gun bills introduced are HD135, requiring background check for private gun sales, and HD136, requiring liability insurance for gun ownership–failure to carry the insurance would result in a fine of $500 to $5,000, up to a year in prison, or both.
Michigan: Two pro-gun bills have passed the House: HB4030 and HB4498, together these bills reduce fees for Right-to-Carry permits.
Minnesota: The Minnesota legislature has adjourned. However, a special Session is scheduled for June 14 and any bills may be reconsidered.
Missouri: The Missouri legislature has adjourned. HB85, blocking local police from enforcing federal gun laws, was signed by Gov. Mike Parsons on June 12.
Nebraska:The Nebraska legislature has adjourned. LB236 was signed by Gov. Pete Rickets. LB236, became an omnibus pro-gun bill when it was amended with the language from the following three bills: LB85, require Nebraska State Police to notify a CHP (Concealed Handgun Permit) holder concerning renewal; LB173, clarifying the law regarding carrying of firearms in a vehicle; and LB244, allows the renewal of a CHP 30 days after expiration.
Nevada: The Nevada legislature has adjourned. Gov. Sisolak signed AB286, banninghome built firearms. AB42, a bill that expands the list of 2nd Amendment prohibited person, and SB6,expanding red flag laws have not been signed and probably will become law without the governor's signature.
New Hampshire: SB141, fixing the handgun purchase process has passed the legislature and how goes to Gov. Sununu. The Senate passed HB334, allowing a loaded firearm on an ATV, it now returns to the House for concurrence. HB307, strengthening pre-emption statutes, has not had a vote in the Senate yet.
New Jersey: 2021 is an election year in New Jersey, votes on the gun control proposals might wait until 2021. However, that didn't stop Gov. Phil Murphy from announcing his new gun control package April 15. Among the many provisions that Murphy is proposing are smart guns, ban of 50 caliber firearms, ammunition registration, mandatory storage, mandatory firearms safety courses for everyone, making 21 years of age the minimum for firearms ownership and some variety of micro stamping of all ammunition cases. S568, a bill to require law enforcement officials to be notified if a citizen applies to the court for expungement of mental health records, was heard by the Senate Law & Public Safety Committee.
New York: As the legislative session draws to an end Senate Democrats are promoting a number of anti-gun bills:On June 2 the Senate passed: S13A and S14A, making it a felony for anyone to sell, transfer or exchange incomplete receivers; S.687, updates the definition of "toy gun"; S1048A, a bill to bypass the federal 2005 Protection of Lawful Commerce, was approved by the Senate Consumer Protection Committee; S1235, ten day waiting period prior to firearm purchase; S1251, Mandating quarterly reports on gun data; S2981, establishing a Center for Firearm Violence Research with taxpayer dollars; and S5000AB dealing with criminal possession and disposal of crime guns. S4116, requiring semi-automatic handguns to include micro-stamping technology, S1192A, requiringany gun owner to get a "firearms safety certificate",and S5026, requiring police to seize firearms when responding to a domestic disturbance call, are on the floor calendar.
North Carolina: SB43, allowing citizens with Right-to-Carry permits to carry in a place of worship, passed the House, it now goes to Gov. Cooper. Last year Gov. Cooper vetoed a bill similar to SB43 but the veto override failed. This year the vote totals may be enough to override any veto.
Ohio: SB185, prohibiting any state agency during a declared state of emergency from restricting the lawful use or firearms or their confiscation, has been the subject of 2 hearings before the Senate Veterans and Public Safety Committee during the first week of June. HB297, the FIND (Firearm Industry Non-Discrimination) Act, has been introduced. NSSF, the National Shooting Sports Foundation, has been supporting these bills that "protect firearm and ammunition businesses from being canceled by 'woke' activists who would unfairly and unlawfully discriminate against an entire industry simply because they disagree with Americans exercising their constitutional rights." HB89, the Duty to Notify bill, was passed by the House State and Government Committee 9-5. According to its sponsor, Scott Wiggam, the current law is unclear and the penalties for failure to notify law enforcement that a person is carrying a gun are excessive. This bill passed the House in 2020, but was not considered in the Senate.
Oregon: SB554, creating more gun free zones by giving authority to local government, universities and airports to decide, has passed the both houses of the legislature. It now goes to Gov. Brown. It includes provisions of HB2510, turning the bill into an omnibus gun control bill. HB2543, allowing indefinite delay in firearms transfers, is still viable.
Pennsylvania: House Judiciary Committee to consider HB659, constitutional carry legislation. Introduced and sent to House Judiciary Committee: HB361, a bill to undo the firearms pre-emption statute, HB364, destroying confiscated firearms; and HB393, state firearms dealer licensing.
Rhode Island: "Gun Bill Day" was held remotely on April 12, 2021 and all bills were "held for further study", which means they can be voted on at any time before adjournment. SB73, a bill to prohibit Right-to-Carry permittees from carrying at a school. The bill is sponsored by Senate President Dominick Ruggerio so it should be taken very seriously as well as SB406, mandatory storage bill, SB414, magazine ban for any magazines hold more than 10 rounds, and SB415, a so-called "assault weapons" ban.
   Texas: The Texas legislature adjourned. The 2019 session has been the most successful for gun owners since 1995 when the first Texas concealed carry law was passed. Gov. Greg Abbott has signed: SB19, discouraging banks and other financial service from discriminating against Second Amendment related businesses; SB20, protecting hotel guests' Second Amendment rights: HB918, lowers eligibility age for Right-to-Carry permit to 18, and HB1387, allows foster parents to keep loaded firearms as long as they are accessible only to them. The following bills are still awaiting Gov. Abbott's consideration: SB550, eliminating the requirement for a specific type of holster when openly carrying a handgun; HB1927, constitutional carry bill; HB1407, allowing a Right-to-Carry permittee to have a handgun in his/her vehicle that is visible in a holster but not on the permittees person; HB1500, establishing that Second Amendment related business are essential businesses; HB2657, expands raffles for non-profit organizations; HB2675, provides for expedited Right-to-Carry for at-risk individuals; and HB4346, allows carrying a firearm on a utility easement.
Judicial
We will be adding or following again those cases that have new challenges or decisions. New cases are added as they develop and some of these cases will be removed from this report if there is inactivity for a period of time. We will try and follow those cases that are active and impact the most gun owners.
Duncan v. Bonta: (formerly Duncan v. Becerra) It was almost a year ago, Aug. 28, 2020, when the office of the Attorney General filed a petition for an en banc hearing on this case. On June 22, 2021 the arguments will be heard before an 11-judge en-banc panel of the Ninth Circuit Court of Appeals. In 2020 Chuck Michel, one of the attorneys on this case, posted on facebook, "The Ninth Circuit has ordered us to file a response to the state's request for en banc review. ON IT." TheNinth Circuit Court held that the California law banning magazines capable of holding more than 10 rounds is unconstitutional. However, this does NOT mean any Californian can now start buying or selling magazine with a capacity over 10 rounds. CRPA has an extensive analysis of this decision. Additionally the California DOJ posted a notice saying the prohibition "remains in place until the appellate process is final." This case in addition to Rupp v. Becerra, which has been appealed to the Ninth Circuit, and Villaneuva v. Becerra, attacking the California DOJ's regulations on "assault weapons" that was filed on September 7. 2017 are part of a three-prong attack on the California laws regarding bans on assault weapons and "large capacity" magazines that began early in 2017 by the CRPA and the NRA.
State v. Mark/Patricia McCloskey: The trial date was scheduled for Nov. 1, 2021, but on June 17, 2021 a deal was reached between the special prosecutor, Richard Callahan, and the McCloskeys. Mark McCloskey, who has announced he is a candidate for the U.S. Senate in 2022, pleaded guilty to a Class C misdemeanor and his wife, Patricia, pled guilty to a Class A misdemeanor. They will both pay fines and give up the firearms they used during the incident. This is the very visible case where the McCloskey's stood out on their property with firearms defending themselves and their property. Kim Gardner, the St. Louis circuit attorney, originally charged them with felonies. She was removed from the case, and the case was given to Callahan and scheduled for Nov. 1. Background can be found in these three reports: July, August 4 and August 24 at thegunmag.com.
Franklin Armory v. California DOJ: Franklin Armory developed a long gun firearm named Title One that did not fit into any of the California designated firearm categories that are listed in the CA Department of Justice's online form. Franklin Armory has communicated with the CA-DOJ about this problem since 2012. The case was brought in May 2020 and on June 3, 2021 the judge ruled on the CA-DOJ demurrer. A demurrer is a legal method to allow the defendant to have a case ruled irrelevant. On June 3, the court ruled "Respondents' demurrer to the SAC is overruled. Respondents have 20 days to answer only." The case can continue to trial.
Goldstein v. Earnest: This case has been brought by the Brady United Group on behalf of the Chabad of Poway Synagogue victims against the manufacturer and seller of the firearms used in the attack against the Chabad of Poway parishioners. The United States of America has intervened and filed a brief on June 8, 2021 "to present argument on the constitutional challenges to Plaintiffs' First Amendment Complaint." The brief is entitled, "A Bried of United States in support of the constitutionality of the Protection of Lawful Commerce in Arms Act."
Miller v. Bonta: The state of CA has filed an emergency order to stay enforcement of Judge Benitez's ruling. The Ninth Circuit Court has set a schedule for ruling on the emergency stay. Judge Roget T. Benitez ruled that California's "assault weapons" ban is unconstitutional. The judge stayed the ruling for 30 days to allow the state of California time to appeal. For a complete description of the unprecedented ruling see Dave Workman's article.
J. Barris v. Stroud Township: Trial court opinion reversed. Stroud Township banned the discharge of firearms within its Township. The trial court upheld Stroud. Judge Kevin Brobson reversed the trial court's grant of summary judgement.
Wyoming Gun Owners v. Buchanan: Wyoming Gun Owners (WyGO) has taken the state to court to protect the privacy of their contributors. This is a First Amendment case.
Meyer v. Raoul: The Second Amendment Foundation (SAF), the Illinois State Rifle Association, Firearms Policy Coalition, Inc. and three citizens ages 18-21 years of age are challenging the Illinois ban on allowing concealed carry for anyone not 21 years of age. In filing the lawsuit Alan M. Gottlieb, SAF founder notes, "Citizens in this age group enjoy nearly all of the rights guaranteed by the Constitution except when it comes to the Second Amendment. This cannot be allowed to stand."
Board of Regents v. State of Montana: The Board of Regents of Higher Education in the State of Montana tried an end run around the normal judicial process by appealing to the Montana Supreme Court to stop the implementation of HB102 that allows firearms on college campuses. The Supreme Court turned down the Board of Regents request saying, that there was no "urgency or emergency factors exist making litigation in the trial courts and the normal appeal process inadequate." The Board of Regents then refiled the case in Lewis and Clark County. The local judge issued a temporary restraint order stopping campus carrying. Other parts of HB102 were not affected.
Baughcum, et al v. Jackson, et al: this case concerns "adults who have reached the age of 18 but are not yet 21–from fully exercising the right to keep and bear arms." A case similar to Meyer v. Raoul.
New York State Rifle & Pistol Assn v. Corlett: On April 26, 2021 the US Supreme Court voted to grant certiorari to this case that deals with carrying of firearms outside the home. According to the Supreme Court orders: "The petition for a writ of certiorari is granted limited to the following question: Whether the State's denial of petitioners' applications for concealed-carry licenses for self-defense violated the Second Amendment." As a split exists in the Circuit Court decisions regarding this premise, SCOTUS is going try and resolve the issue. It has taken more than a decade to get the Supreme Court to take up another Second Amendment case after the Second Amendment victories in Heller and McDonald.
Forrester v. School Board of Sumter County: The Florida Fifth District Court of Appeals ruled that Sumter County "enforced a legally deficient policy" and that Forester has standing to challenge the school board policy.
Bianchi v. Frosh: This is a case against Maryland's "assault weapons" ban law brought by the Second Amendment Foundation, Citizens Committee for the Right to Keep and Bear Arms and the Firearms Policy Coalition initiated on April 19.